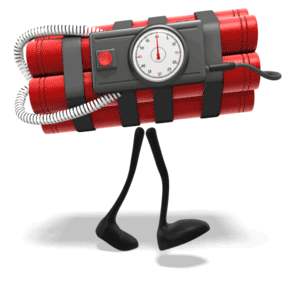 Description:
This walking time bomb animation shows an armed blinking bomb walking.

Download this as a PowerPoint animation and insert it into any of our PowerPoint templates to illustrate a message, point or and idea about being unpredictable. Add this animation to a marketing video to call out a time-sensitive message.

In whatever medium you use this walking time bomb animation, it will surely catch the eye of your audience.
Keywords
unpredictable time bomb sensitive behavior temper erratic short unstable armed walking idiom