Harness all the Power of PresenterMedia inside PowerPoint
Install the PresenterMedia PowerPoint Add-in for use in Microsoft:
• PowerPoint 2016 & 2019
• PowerPoint 365 for Windows and Mac.
• PowerPoint Online Web App

Everything on PresenterMedia is now available right inside PowerPoint. Insert PowerPoint templates, videos, clipart, and animations instantly into your PowerPoint slides.
Access all features of the PresenterMedia customization tools and video maker to create unique, eye-catching custom designs.
---
How to Install the PowerPoint Add-in for Free!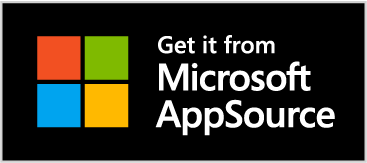 ** CHECK SYSTEM REQUIREMENTS BEFORE INSTALLING **
Install the PowerPoint Add-in using the link below. It just takes a few minutes, and then creating eye-catching presentations becomes a lot easier and faster.
Click Here to Install Add-in from Microsoft AppSource.
Install in PowerPoint
Inside PowerPoint, go to ( Insert ) in the top menu, then select ( Get Add-ins ).
Search for PresenterMedia and click the Add button.
Choose trust this add-in, and find it added under (Home) in the top menu.
Open the add-in by clicking the PresenterMedia icon on the far right of the Home ribbon.
Try the word cloud maker and insert select free items. Sign up or renew to unlock all PresenterMedia goodness.
After installing the add-in, go here to find video tutorial instructions.
---
Mac and Windows Compatible
Whether you live in the Mac world or Windows world, installing our add-in will speed up your PowerPoint design time. See system requirements.
---
All Customizer Tools Available inside PowerPoint!
SlideClips Video Maker- Change text, colors, and images inside videos and quickly insert them as a PowerPoint slide.
Graphics Customizer - Add your personalized message, image, or logo to customizable graphics, animations, and videos.
Word Cloud Maker - Use this Tool to create and insert word cloud art that makes your keywords stand out.
Color Changer - Modify the colors of animations, clipart, and videos.
---
Give us Your Feedback!
If you used our legacy PowerPoint add-in, we know you will be pleasantly surprised with the capabilities of our updated add-in.

We value your voice, so please let us know your feedback!
Email: Support@PresenterMedia.com
Subject: Add-in Feedback.