Video Backgrounds
Exciting Video Backgrounds for Your Presentations
LET YOUR MESSAGE STAND OUT!
Add to PowerPoint, Keynote, and Google Slides. Also, use in video projects using other video motion graphic software.
Get Your Customization On!
Customizable Videos for Ultimate Engagement
Our collection of customizable video backgrounds allow you to add text, images, or a logo to videos using our online customizer.
Three Easy Steps:
1. Find custom video / 2. Change text & images / 3. Download Video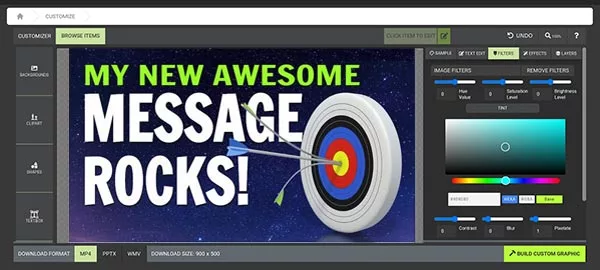 Also, add created videos to Microsoft PowerPoint, Keynote for Mac, or Google Slides.
Video Background Experience
Many Ways to Use our Video Backgrounds
Use video backgrounds in PowerPoint (PC and Mac) versions 2010 or newer or in Keynote for Mac.
Also, use for video marketing, Youtube intros, or any other video projects.
Download any of our video clips as:
PPTX PowerPoint Slide
Quicktime movie
Windows Media Video
Mp4 Video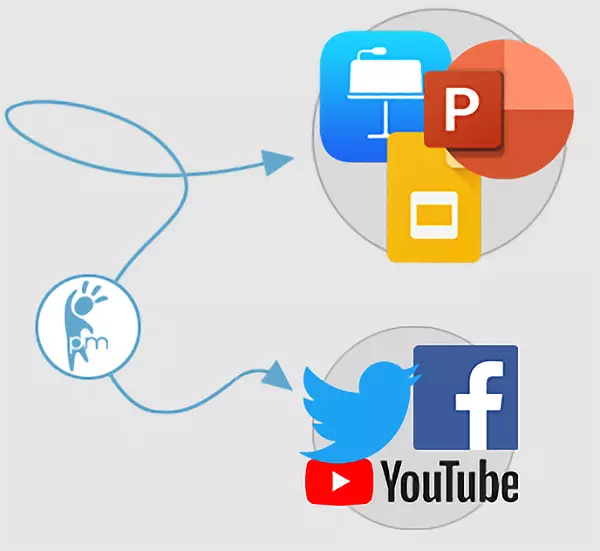 Video Power Up
Creating Videos on a New Level!
Use our SlideClips Online Video Maker to quickly build professional videos for social media, online marketing, or as dynamic slides for your presentations.

Or, add created videos to Microsoft PowerPoint, Keynote for Mac, or as a Google Slide Theme.
Make Engaging Slides
Video Backgrounds for PowerPoint
Download video backgrounds as .pptx PowerPoint files. The download will include 16 pre-designed slide layouts with the video as a design element in each slide.

Just pick which PowerPoint template slides you want and delete the ones you don't.
Our videos will work in any of our PowerPoint templates.
WE ARE HERE TO HELP!
If you have any unanswered questions about our video backgrounds for PowerPower or any other program, don't hesitate to contact us.

We can help you get on your way to creating dynamic presentations with an impact.