Back to School Template for PowerPoint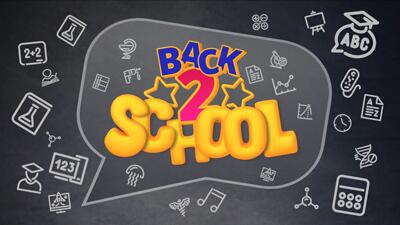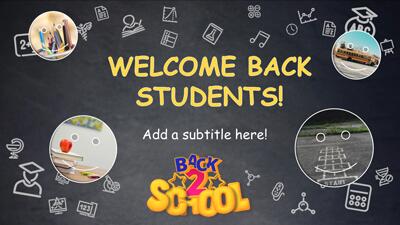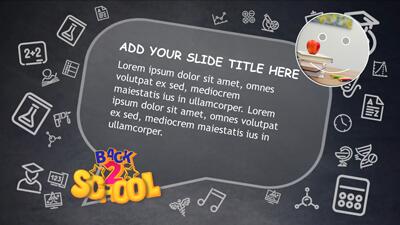 Show More
Template Downloads:
POWERPOINT
2010-2019
PP 365
(PC & MAC)

Description:
Back to school is an exciting time for both students and teachers. Welcome your students with this Back to School PowerPoint Template. It is a creative and fun way to show your information and pictures to your students. A fun and colorful back-to-school text element is the themed visual focal point across all the slides.

...



Each slide contains a unique video background with animated school icons on a chalkboard background. We created this template to allow teachers to quickly put their messages into pre-designed text fields, change photos, and be ready to go.

Find included instructions on how to change out the photo shapes with your pictures. Use this back-to-school template as a complete presentation, or copy the slides you want from it into your existing school presentation.

Discover many more school PowerPoint templates to enhance your teaching material.
Keywords
school education chalkboard educate teach teacher learn class instruct knowledge student l book