PowerPoint Animations
Cool Motion Clip Animations for PowerPoint, Google Slides, and More!
Add fun and alluring animated design to your presentations; your audience will thank you with their focus and attention.
Get started now and begin downloading unlimited animations for all your projects.
The Animation wow factor
Boost your Viewer Engagement and Focus
Our PowerPoint animations add a significant increase to viewer engagement.

Add even more engagment! Get access to tools and add your message, logo, and images to specially designed animations. Check out our collection of customizable animations.
Your success is our mission
Don't Let Presentation Design Consume Your Time
A perfect solution!

Let us provide you with the best tools and vibrant animated designs to help you create captivating presentations faster and easier.
PowerPoint Animations
Leverage Animations for PowerPoint and More
Download as gifs in Powerpoint, Google Slides, and Keynote. Also, get these animations as Quicktime movie files for use in many popular video editing programs.

In addition to your presentations, use these animations in social media posts, training videos, blog articles, and more.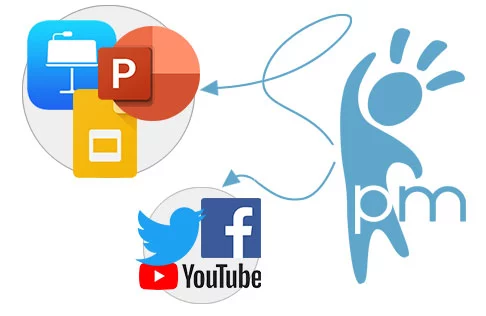 So Who will benefit?
Both Presenter and the Audience Will Benefit
Dramatically increase your viewers' probability of remembering your specific point or message.

From teachers to students to business professionals, any presenter will benefit from using these highly engaging PowerPoint animations.