Presentation Clipart - Customizable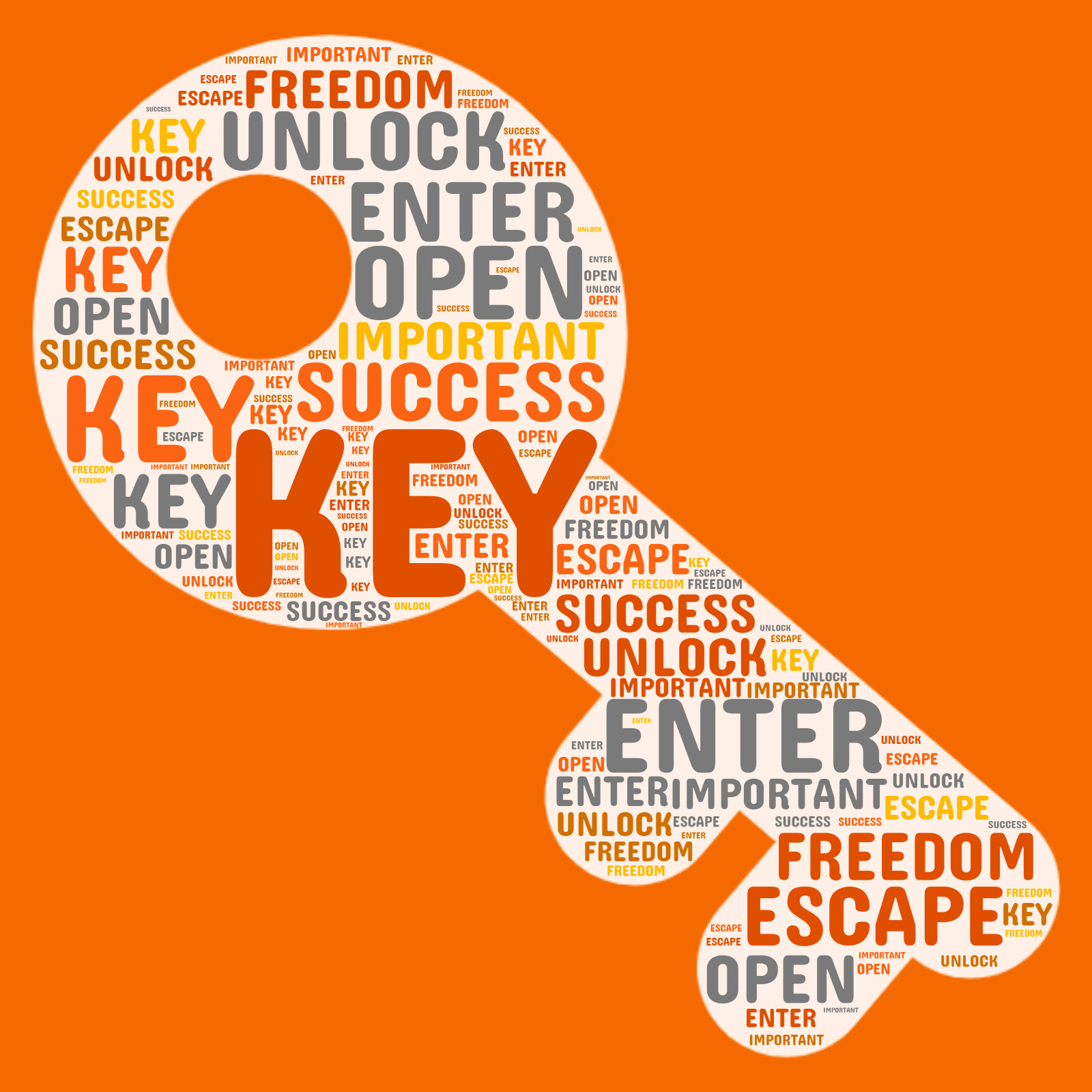 Access wordcloud customization tools to:
- Change the text

- Select theme colors

- Weight featured words higher

- Select the shape of the wordcloud

- Select download options
Description:
Show off your key words! Download this key shape word cloud to make your presentation slide, social media post, or marketing material stand out. If the preset text in this key word cloud design isn't doing for you, click the customize word cloud button and be whisked away to our online wordcloud generator to replace existing words or any new ones. In this tool, you can change colors, font or select a new shape altogether. This word cloud is a great way to make clip art graphics to show the most important words. Use a key to symbolize success, discovery, and freedom. Use this key success cloud art along with many of our other premade word cloud layouts to build dynamic graphics for PowerPoint, Google Slides, and all your presentation designs.
---