Presentation Clipart - Customizable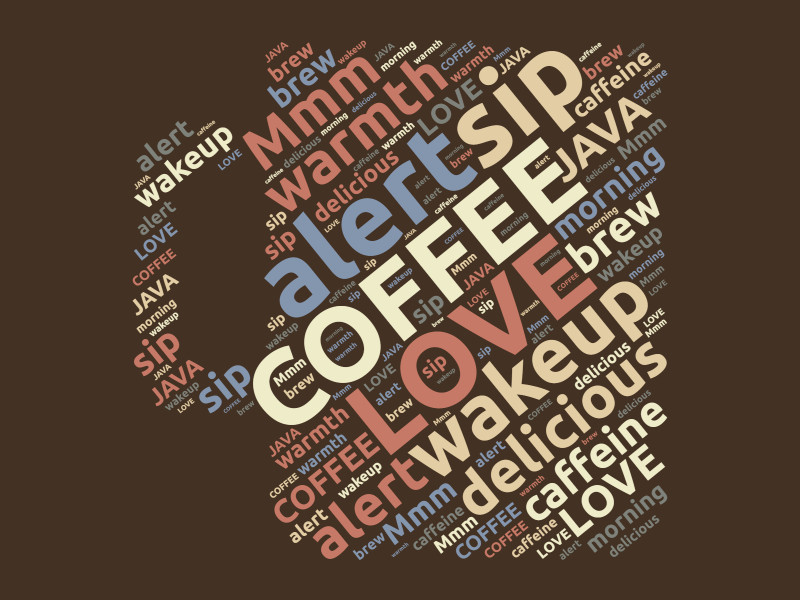 Access wordcloud customization tools to:
- Change the text

- Select theme colors

- Weight featured words higher

- Select the shape of the wordcloud

- Select download options
Description:
Everyone loves coffee, right! Well, most people. For those who do, this coffee word cloud clipart is a great way to rally behind your coffee obsession. This coffee word art is a predesigned layout ready for you to download and add to your presentation, social media, or marketing material. If you want to add or delete a word, you can access our wordcloud generator tool to make personalized changes. Whether you change the words, colors, or font, one thing remains the same. Coffee rocks! See more excellent world cloud designs to download or jump-start into a new word cloud customization.
Keywords
coffee java drink morning awake
---