Presentation Clipart - Customizable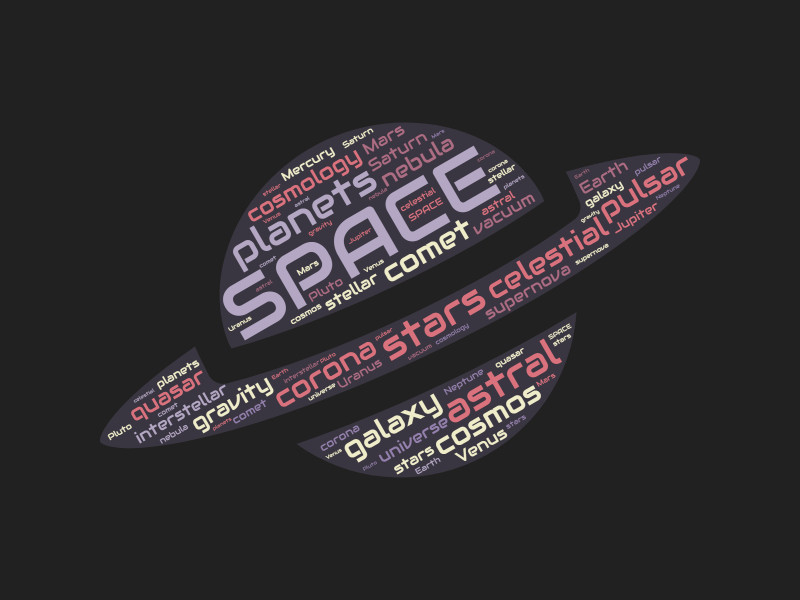 Access wordcloud customization tools to:
- Change the text

- Select theme colors

- Weight featured words higher

- Select the shape of the wordcloud

- Select download options
Description:
Space, the final word cloud! This space word cloud shows a planet shape filled in with words describing things related to outer space. Download this word art design using the quick download options, or click the customize this word cloud button to send it to our online word cloud generator. To build a solar system of word clouds, change the shape of the word cloud to a circle and add words describing about that planet. Then, in PowerPoint or Google slides, combine all your custom designs to form a solar system made up of planet word clouds. There are many more design layouts like this space word cloud to download or add your personal touch.
Keywords
space planet solar system wordcloud
---