Presentation Clipart - Customizable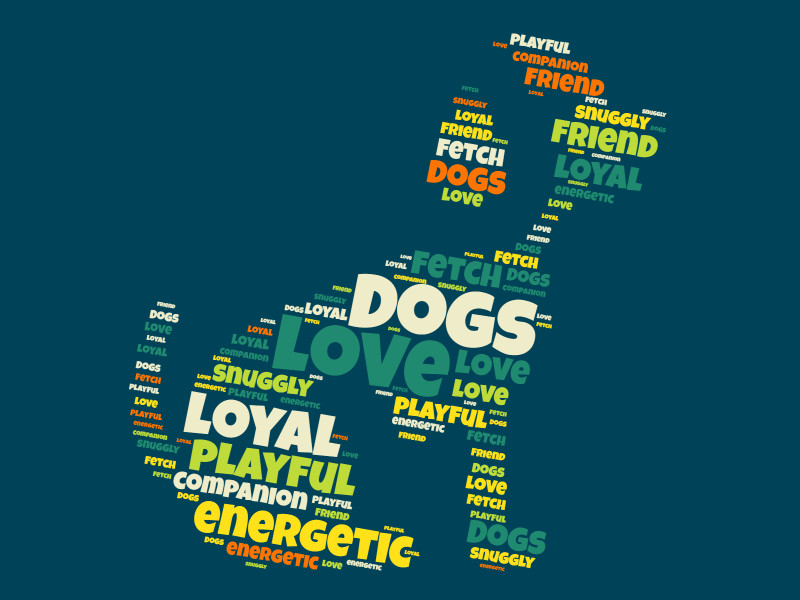 Access wordcloud customization tools to:
- Change the text

- Select theme colors

- Weight featured words higher

- Select the shape of the wordcloud

- Select download options
Description:
For the love of dogs! This dog word cloud shape is filled with many words that describe why dogs are loved so much. This clip art graphic is ready to download and add to your presentations or projects. But, dogs touch people's hearts in so many ways, so use our online wordcloud generator to add the dog words that mean the most to you. If you're a lover of all pets, you can easily change the shape to a cat, fish, or turtle. Also, customize the words, colors, and fonts to your desired choices.
Keywords
dog pet k9 wordcloud
---