Presentation Clipart - Customizable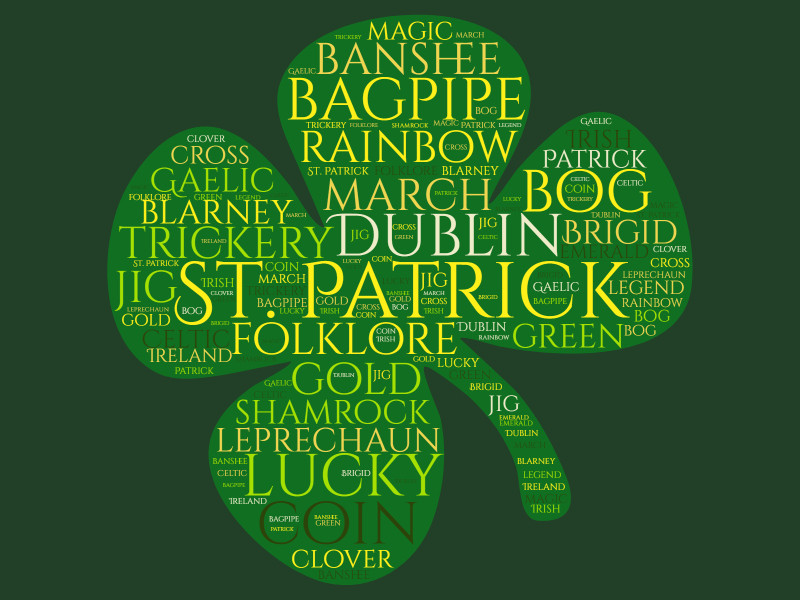 Access wordcloud customization tools to:
- Change the text

- Select theme colors

- Weight featured words higher

- Select the shape of the wordcloud

- Select download options
Description:
It must be your lucky day! Download this shamrock word cloud with all the great words that come along with st Patricks day. If the premade design isn't quite what you're looking for, send it to our online wordcloud generator to access the full customization option. Find options for changing, deleting, or adding new words. Also, select new colors and choose a new font if desired. Within no time, you will have a personalized shamrock word cloud that perfectly fits your needs.
Keywords
shamrock clover st Patricks
---