Presentation Clipart - Customizable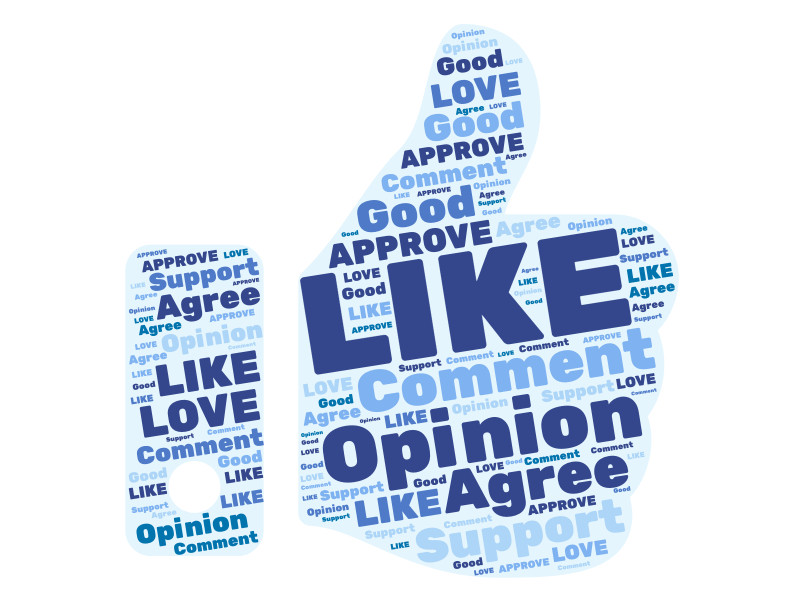 Access wordcloud customization tools to:
- Change the text

- Select theme colors

- Weight featured words higher

- Select the shape of the wordcloud

- Select download options
Description:
How many likes can you get? This Facebook thumb-up word cloud shows a thumbs-up shape filled with words related to approving or liking something. Use this word cloud to show approval of anything you want by sending it to our online wordcloud generator. Start customizing the words, colors, and font, turning this word cloud into a personalized approval graphic. Also, select the thumbs-down disapproval shape to make a counterpart to your Facebook thumbs-up word cloud.
Keywords
Facebook like thumbs up wordcloud
---