Presentation Clipart - Customizable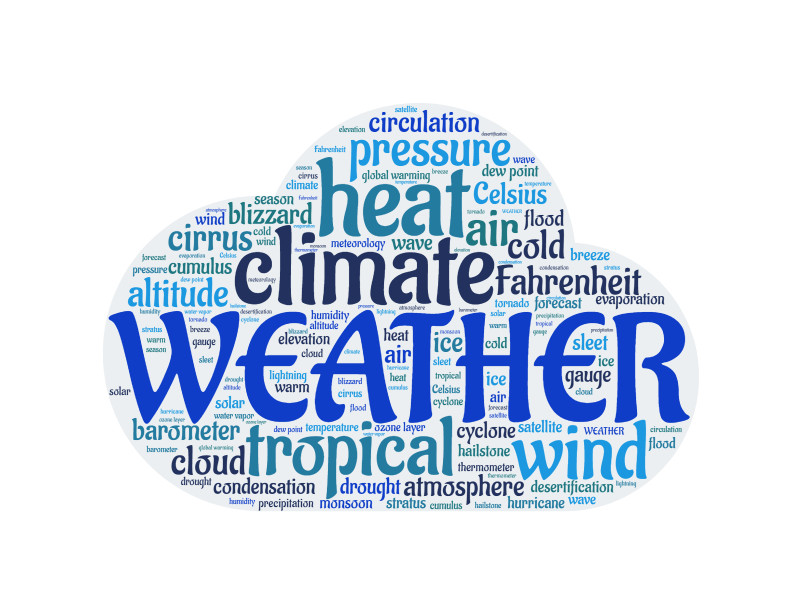 Access wordcloud customization tools to:
- Change the text

- Select theme colors

- Weight featured words higher

- Select the shape of the wordcloud

- Select download options
Description:
What's in the clouds? Your words, that's what! Download this cloud word cloud filled with many buzz words about the weather like heat, pressure, cold, and wind. There are many more words about the climate in this cloud shape, but any word can be deleted, changed, or added by sending it to our online word cloud generator. Along with changing text, you can also change the theme colors and font. To customize this cloud word cloud by clicking on the green button that says customize this word cloud. A couple of great examples of customizations you could make is a climate change word cloud or completely change the words to technology words about working in the cloud.
Keywords
weather climate cloud wordcloud
---