For a very few PowerPoint users, for some reason PowerPoint improperly applies compression to animated .GIF images when the presentation is saved.  We have been unable to duplicate the problem here at PresenterMedia, but .
If you are one of the few PowerPoint users who have experienced the problem, there is an easy work around.  Unfortunately you need to do this work around every time you start a new presentation that contains animations.
1. Choose 'Save As' 2. Click the 'Tools' options. 3. Choose 'Compress Pictures'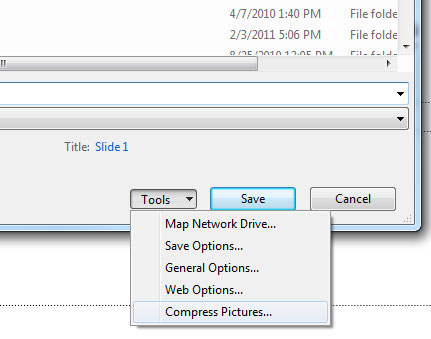 4. Click on 'Options'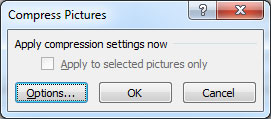 5. Uncheck 'Automatically preform basic compression on save.'
6. Click 'Ok' in the compression settings.
7. Click 'CANCEL'  on the Compress Pictures dialog.  Choosing OK here will apply the compression and freeze the animations.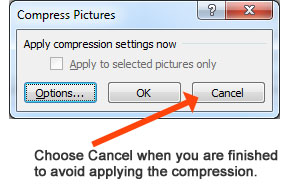 8. At this point, you can either save your presentation, or go back to working on it.  This setting is now saved as part of the document and you will not need to do it again for this document.
Unfortunately, you will need to reinsert any animations that have been compressed, as there is no way back after the compression has been applied.
If anyone knows why this happens for a few PowerPoint users, we would love to know.  Leave your comments below.