New Calendar Builder now included with PresenterMedia
Introducing the newest addition to our suite of design tools that will revolutionize the way you plan your days! You'll find the this new tool as an option when customizing our designs or creating a SlideClip video.
Our Calendar Creator makes it incredibly easy to build a calendar that's tailored to your presentation. Whether you're a busy professional, a student with a packed schedule, or a busy teacher juggling multiple activities our calendar layouts have got you covered. Simply choose a design that fits your style and needs, and then add your own message, logo, or photos to make it truly your own. Our calendar layouts are located under the 'Text' tab along the left side of our customiztion applications.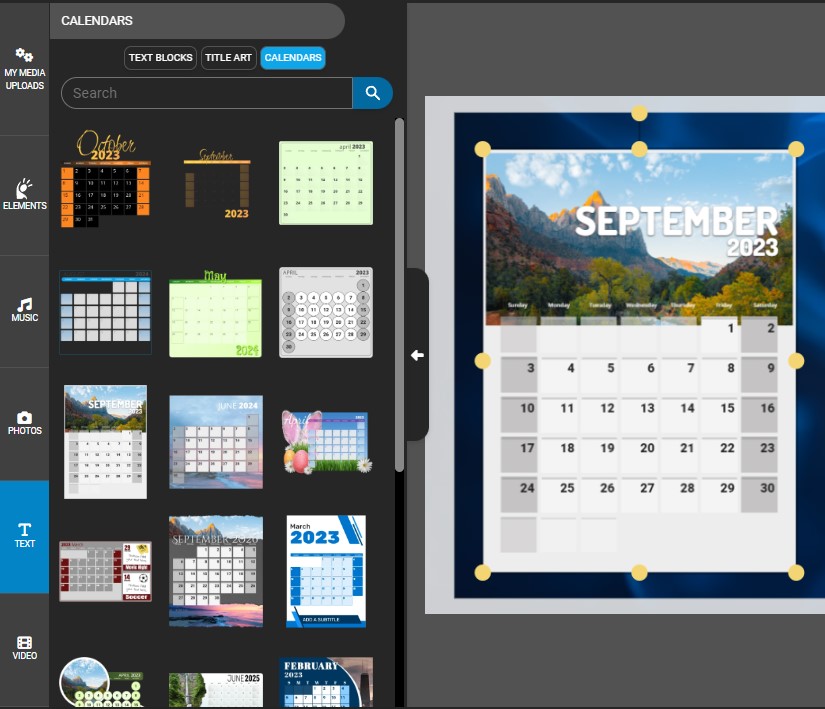 Our pre-designed layouts can be built to any month and year combination with the press of a button. You'll have a personalized calendar up and running in no time! Simply select the calendar object, choose your desired date under the 'Quick Edit' tab, and build your calendar.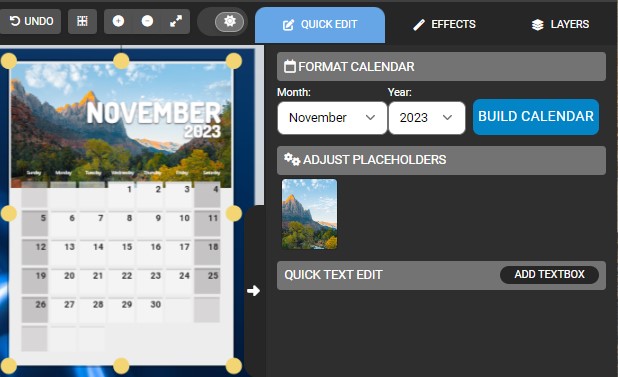 Get organized and add a ready-to-use calendar to your presentations or any of our customization projects.
How to edit and save a calendar as a .png image.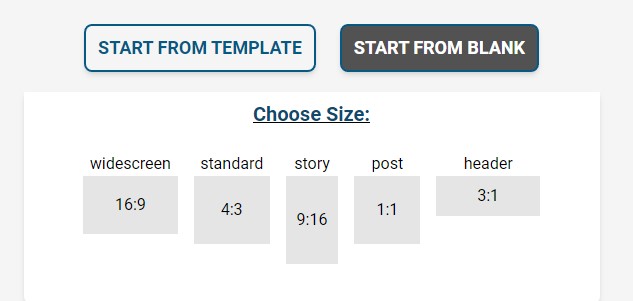 Choose a size you would like to start with. I'm using 4x3
Once the bland slide is open, select the Text option from the left insert menu.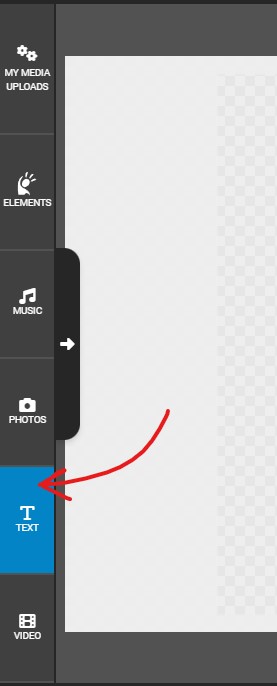 Pick the calendars button from the top options.
Click on a calendar preview to load it into the work area.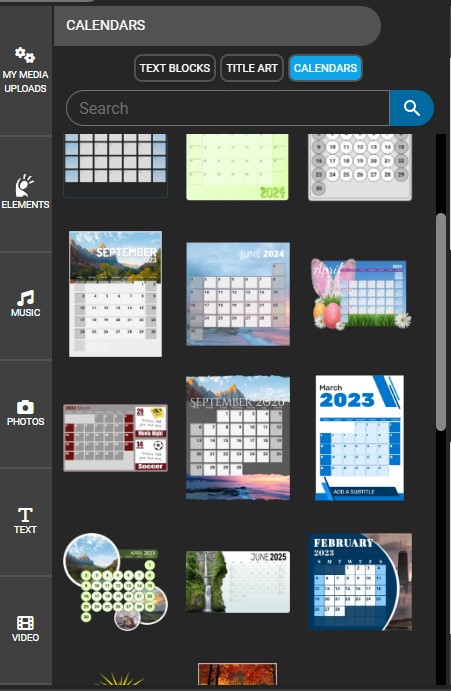 Resize the calendar to fit into the work area by dragging the yellow circles on the edge of the selected calendar.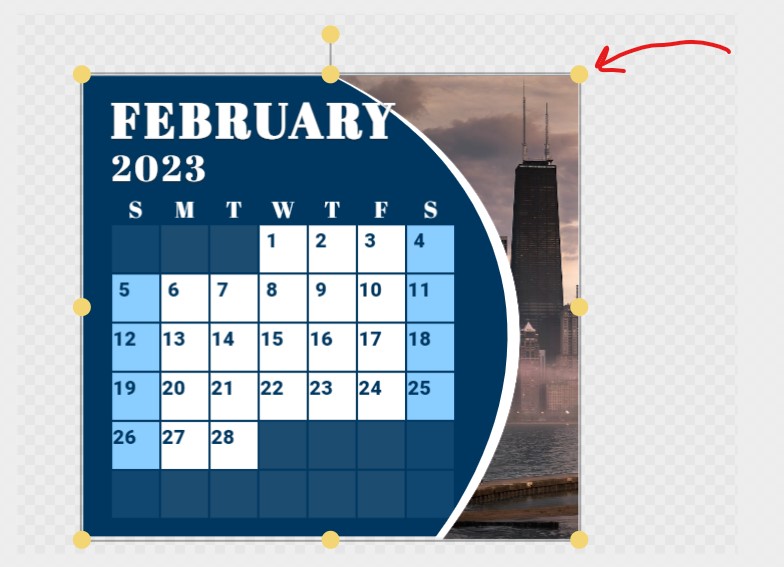 Select the month, and year you need the calendar to show. Click the "Build Calendar button.
Go to the File drop-down in the upper left of the screen and choose "Export Current Slide as .PNG"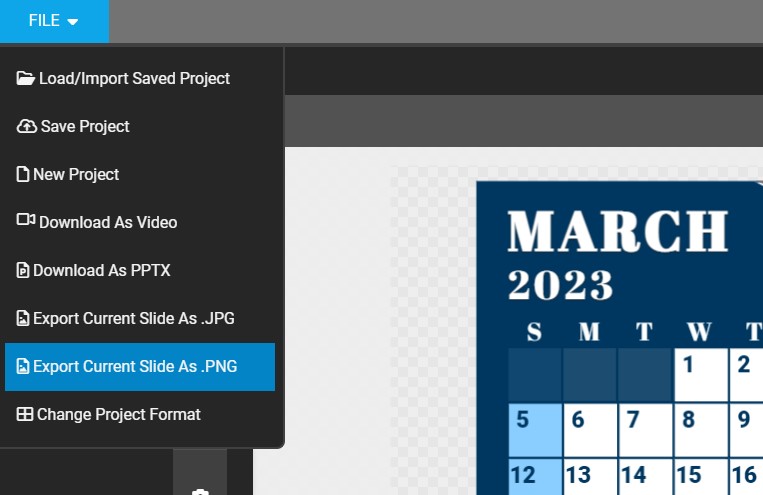 Finally click DOWNLOAD IMAGE and save it to your computer.

Note - If you use the PresenterMedia PowerPoint Add-in, the final step will be to "Insert into Slides."