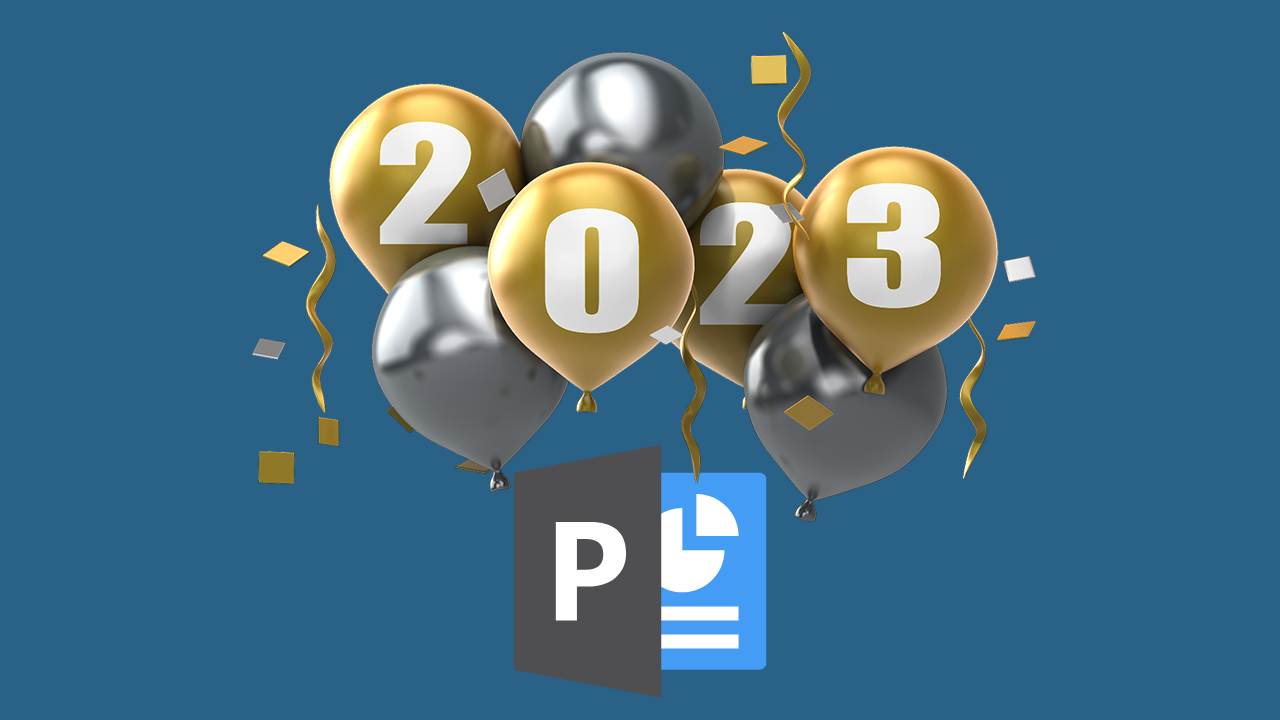 Over the last year, PresenterMedia created many great PowerPoint templates that could run for the Best PowerPoint templates for 2023. Unfortunately, we can't list all of them here, but we can list some templates that made it to the top. Without further ado, here are our top PowerPoint template picks for 2023.
---
Each year, our Interactive PowerPoint Calendar is used by thousands to show the year ahead. This Calendar toolkit allows customers to create a calendar with slides for each day's details linked to the month. We choose this as one of the best templates for 2023 because it has such an interactive experience and is very funtional for keeping viewers fully engaged and up to date on important events.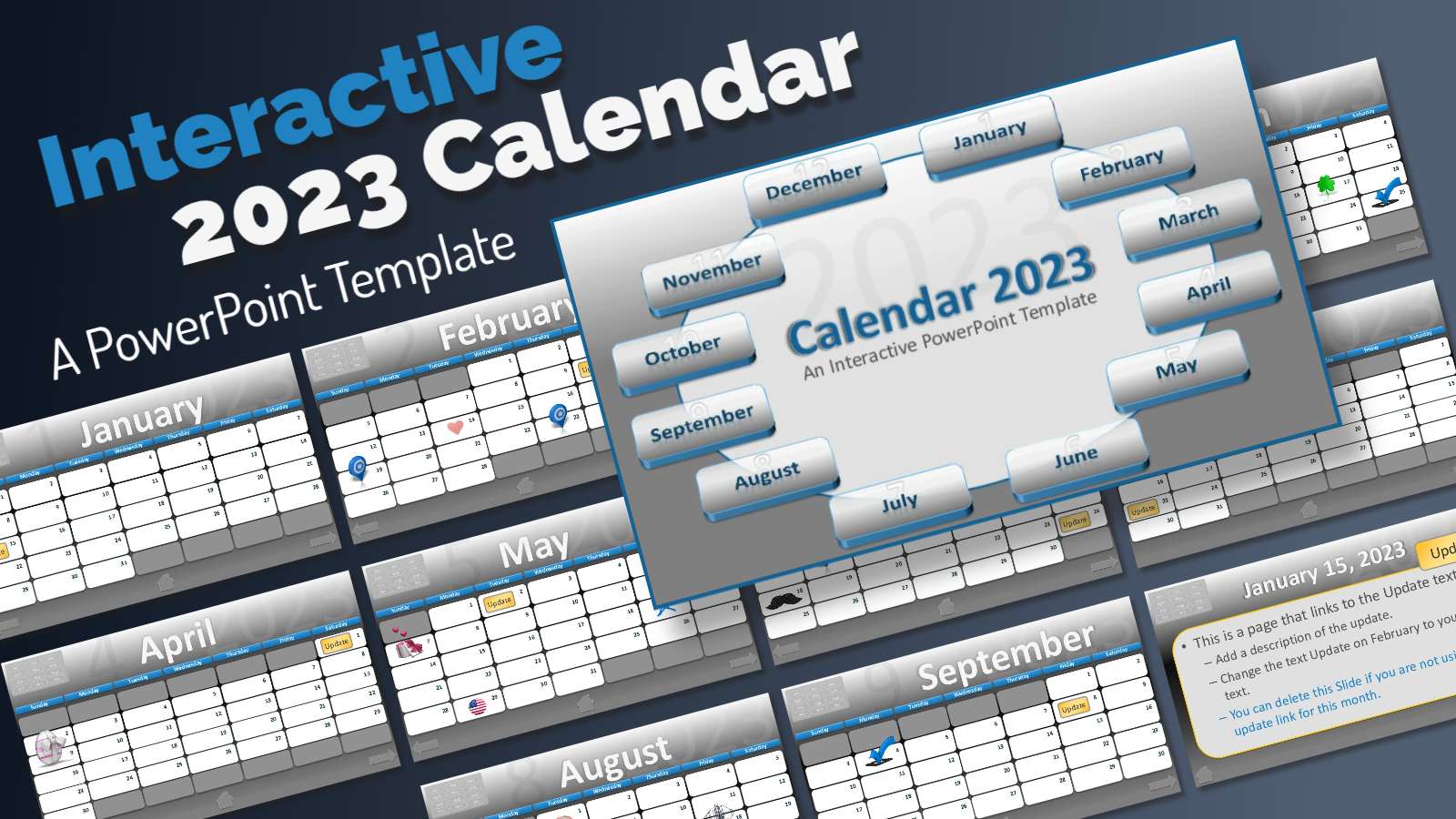 Download the 2023 Interactive PowerPoint Calendar here >
---
Next, if you're looking for innovation for the year, look at our Bright Light Bulb 3D PowerPoint Theme. We chose this template not only based on its striking design but also because its main element is a 3D lightbulb containing some sweet animation morphs, making it a great template to engage an audience visually. This template includes a 3D light bulb asset with engaging animation and morph effects. If you're looking for a template that uses the newest hotness in PowerPoint, check this out. For anyone using PowerPoint before the 2016 version, the technology that supports this template did not exist, so it will lose some of its coolness in older versions.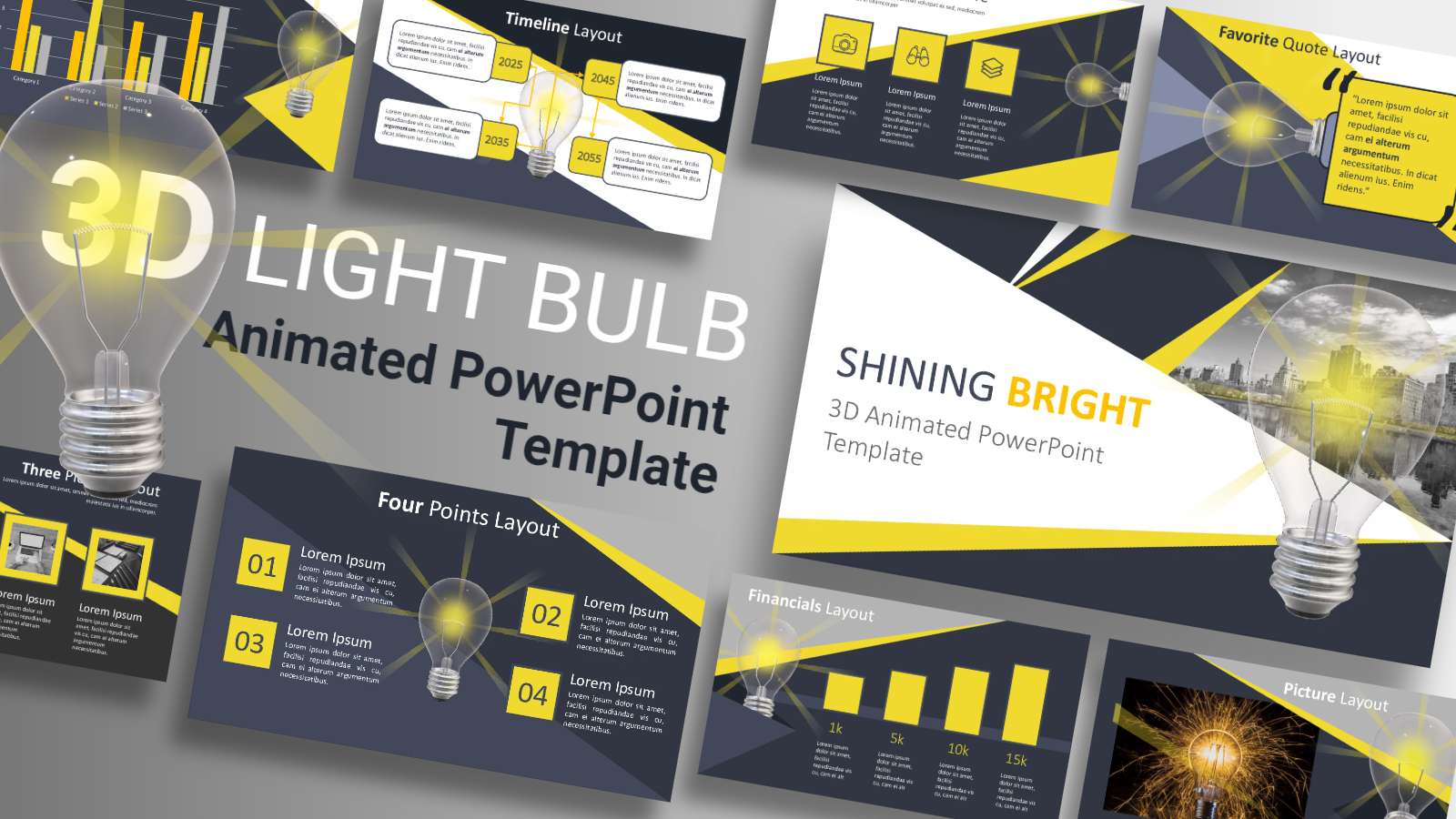 Get started using the Bright Light Bulb 3D PowerPoint Theme here >
---
It might be time to join in the fun as the virtual world continues to grow in popularity. This Virtual Leap PowerPoint template contains 3D graphics that draw viewers into your message and help keep their interest and focus on the screen. These themed PowerPoint slides have vibrant colors and imagery. It might be time to join in the fun as the virtual world continues to grow in popularity.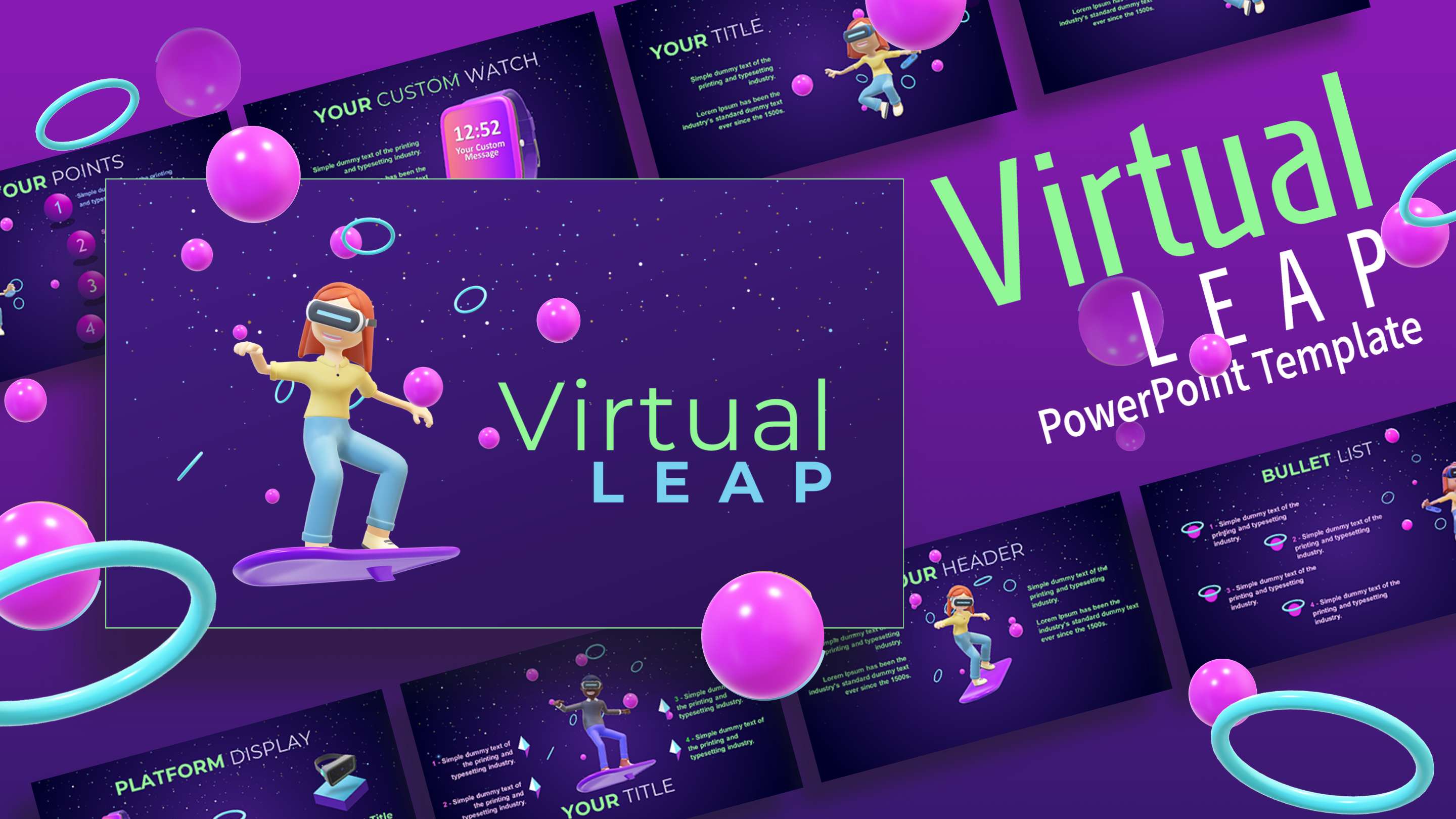 Get this Virtual World PowerPoint theme here >
---
Flowcharts can be dull and lifeless, but the following template on our top templates for 2023 is the Flowchart Doodles template. We must admit; this is a revived template from many years ago converted to work with widescreen. So it's only fair that it shares the spotlight with another template made this last year. This co-contender is called Vertical Flowchart. This template takes you through a flowchart progression with a flowing slide transition that makes it a fun and engaging experience for any audience.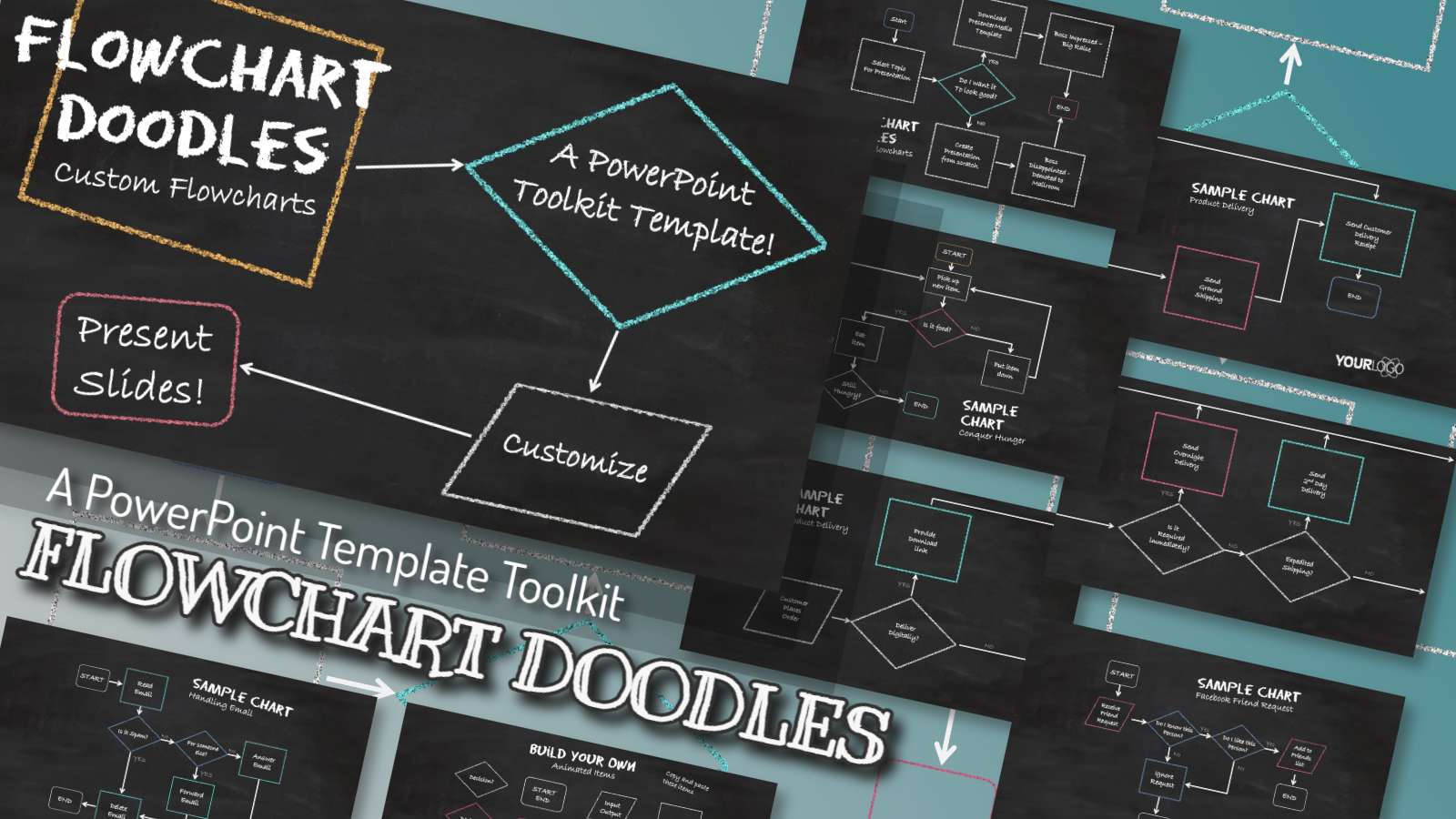 Get the Flowchart Chalkboard Doodles PowerPoint Toolkit Here >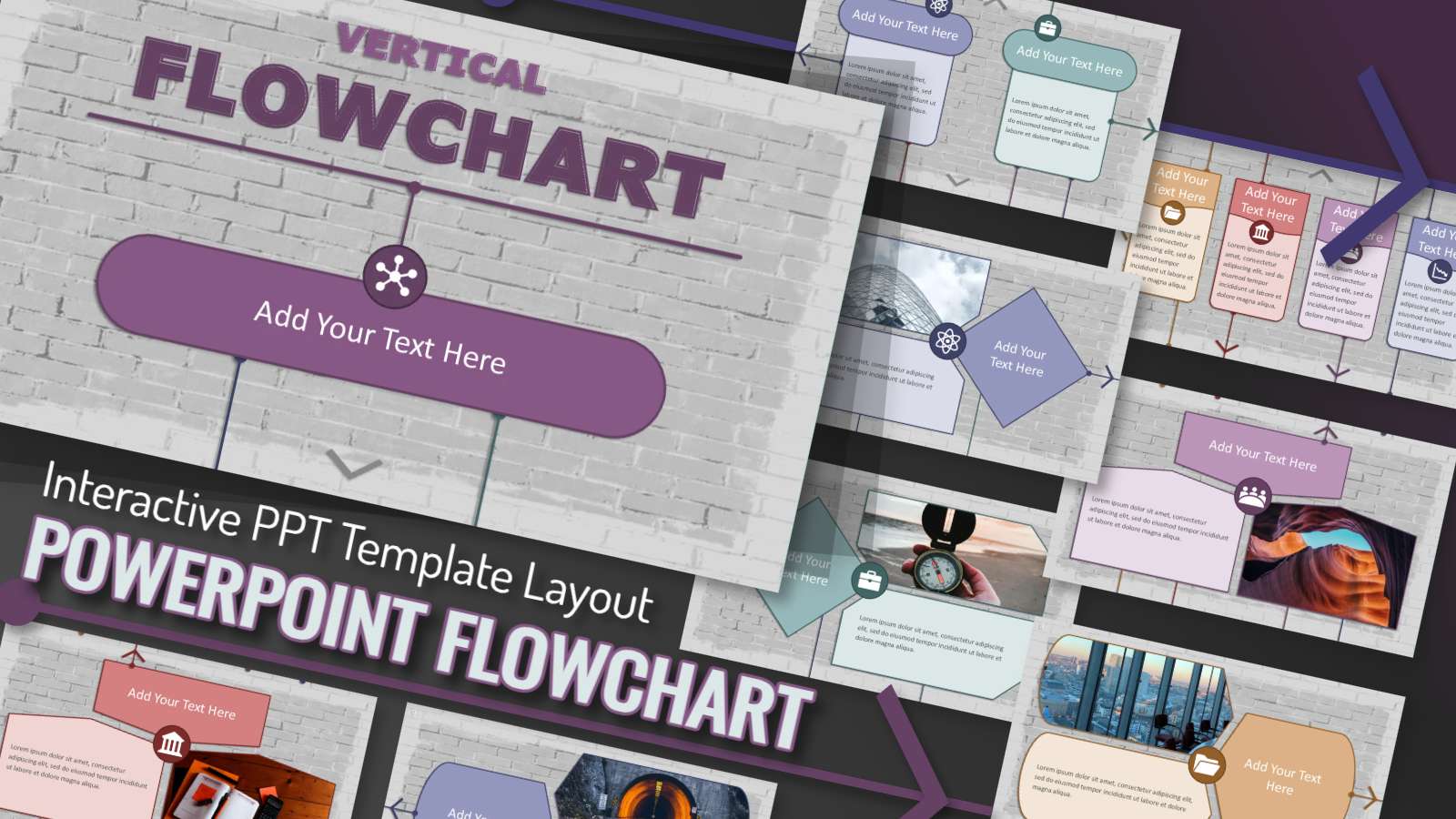 Get the Interactive Flowchart PowerPoint Template Here >
---
The following template rises to the top with its simplistic yet professional design look. This professional template design uses brilliant animation not only on each slide but also in the transition of the slides where each slide flows into the nest. This is the best PowerPoint template for businesses and professionals due to its bold single-color theme and the ability to add company photos to many slides. It is versatile in customization and can be adapted to fit many business industries. It's an excellent choice for the busy professional looking to assemble a presentation quickly and have it look amazing.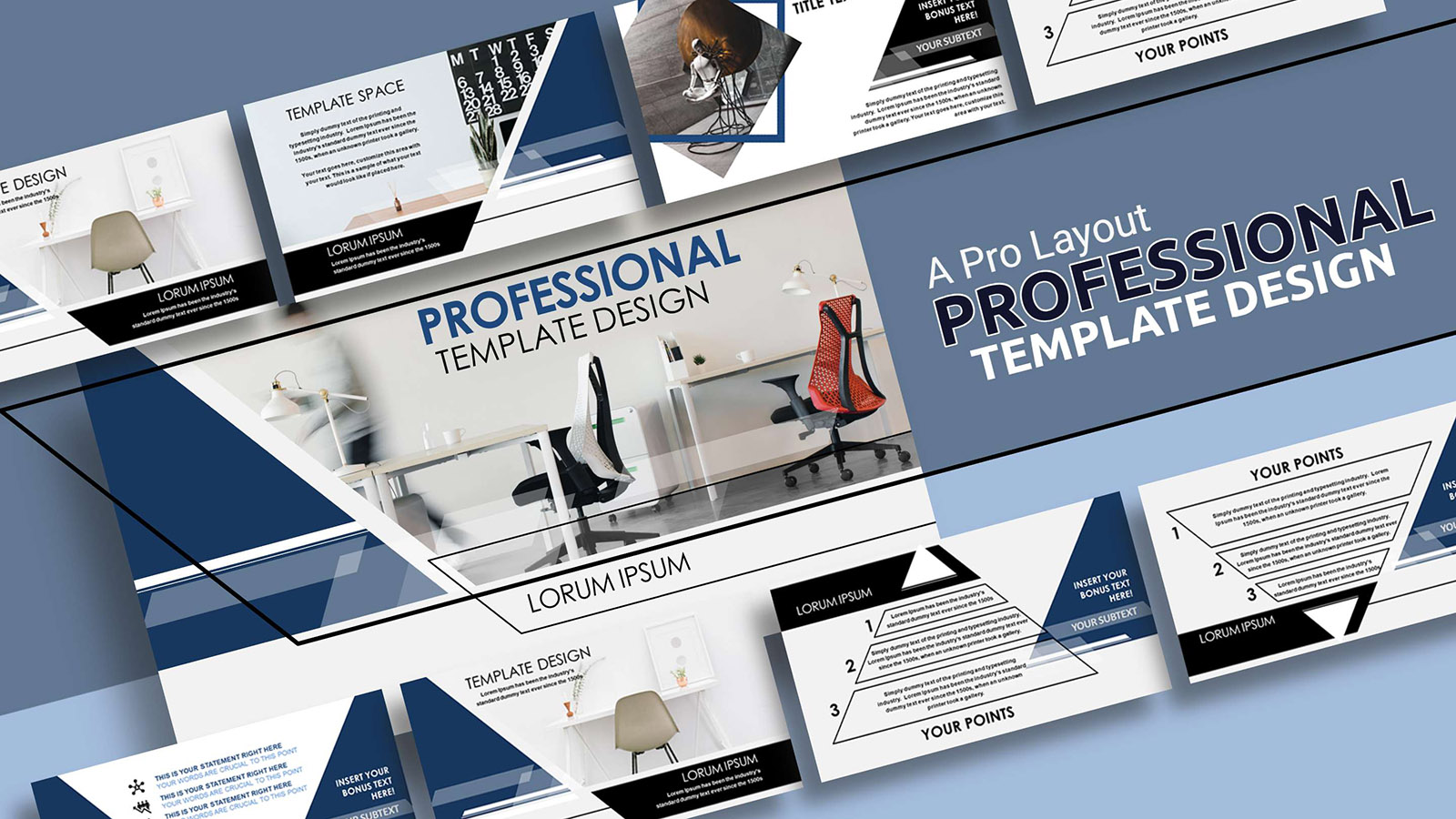 Download the Professional Template Design Here >
---
Sometimes less can be more, and that's the case with this next top PowerPoint template pick. This animated template is titled business story and leaves much breathing room in the simplistic design of each slide's layout. Although simple in design, each slide contains just the right amount of animation to make them pop and keep viewers engaged.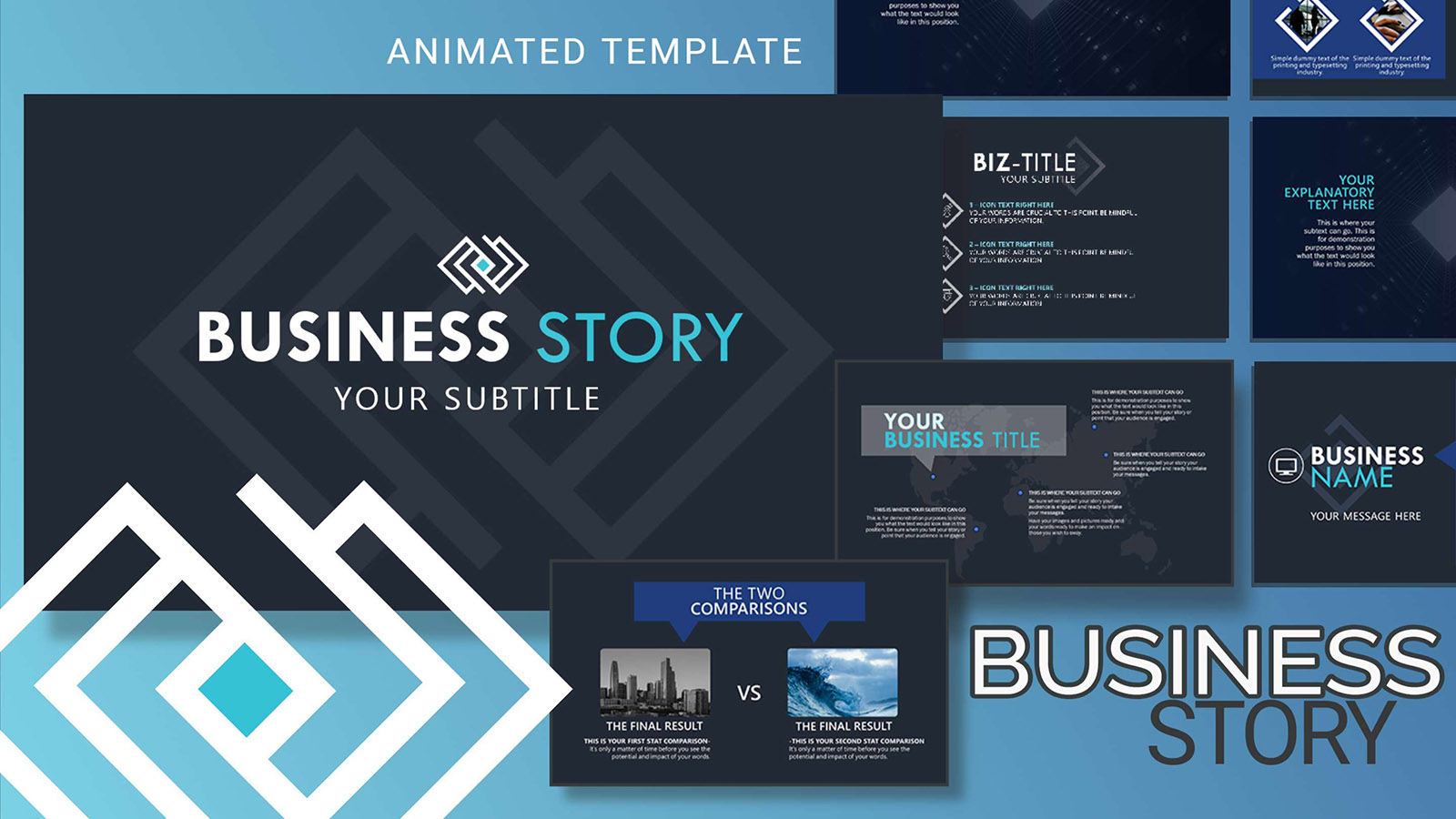 Get started with this Business Story PowerPoint Template Here >
---
Beyond the templates shown above, we have many more PowerPoint template themes just waiting for your ideas and information. Use these great PowerPoint template designs to give your next presentation the best desgin and engagment lift this year.
"We don't want anyone's presentations to fall flat. So, we strive every month to provide presenters with the very best PowerPoint templates, animated designs and customization tool to help presenters get presentation work done faster with amazing results that will knock the socks off their audience", explains Judd Albrecht, Co-Owner and VP of Design at PresenterMedia