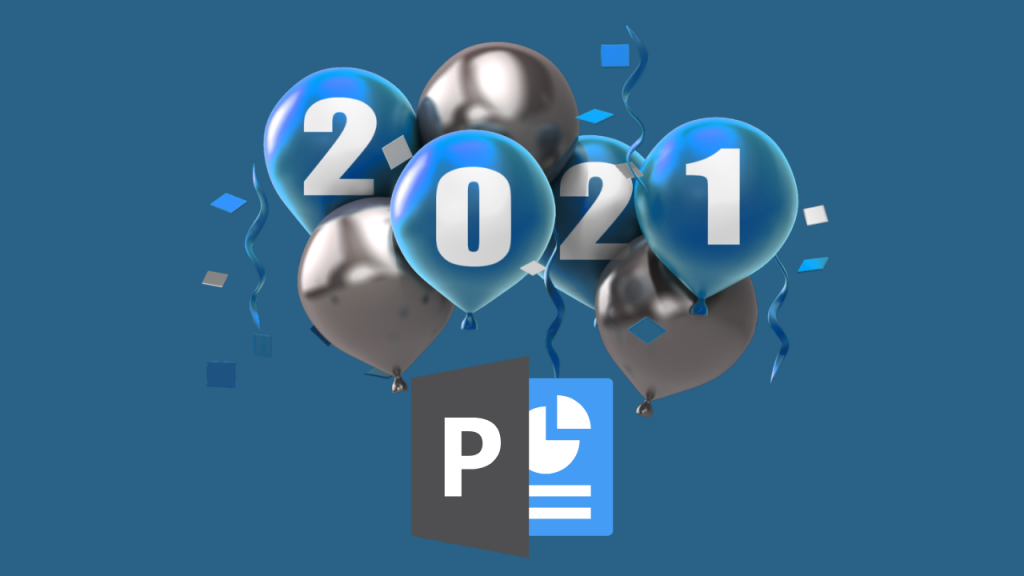 Join us as we celebrate the new year and a new set of PowerPoint Templates for 2021. Each year, our Interactive PowerPoint Calendar is used by thousands to show the year ahead. This Calendar toolkit allows customers to create a calendar with slides for each day's details linked to the month.
Download the 2021 Interactive PowerPoint Calendar here
Next, if you're looking for a bit of optimism for the year, look at our Bright Year Ahead template for 2021. This template is full of fireworks to celebrate the upcoming year. You can also change the year or use the numbers to display any numerical information. Make sure to use this template alongside our customizable firework videos and logo reveals.
Get started using the Bright Year Ahead PowerPoint Template here
Beyond the templates shown above, we have many more New Year Templates just waiting for your ideas and information. Use these templates not only to celebrate the beginning of a new year but to deliver annual budgets and plans.
"We don't want anyone's presentations to fall flat. So, we strive every month to provide presenters with the very best PowerPoint templates and animated designs to help presenters get presentation work done faster with amazing results that will knock the socks off our presenters their audience", explains Judd Albrecht, Co-Owner and VP of Design at PresenterMedia
As January 2021 kicks off with snow in South Dakota, our team at PresenterMedia is bundled up and creating content every week for our customers including PowerPoint templates, clipart designs, animations, customizable text features, logo reveals, and video backgrounds. If you have any suggestions for content, please email us or leave a comment below. Thanks so much for looking through our best templates for PowerPoint in 2021!