We are happy to announce a new feature added to PresenterMedia today.  We have updated our animation customization program to include the ability to change the color, saturation and brightness of any of our PowerPoint animations before you download them.
This feature will allow you to customize our animations to your company's colors or to match the theme colors of your presentation.
Here is a video demonstration of the new feature:
[swfobj src="http://www.presentermedia.com/uploads/2010/12/anim_color_changer.swf" width="450" height="606"] Press the play button above to watch the video of our new color changer for animations.
We'd love to hear how you are using this new feature.  Leave us a comment below.
Here are a couple of sample animations we made using the new color customizer: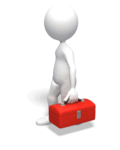 Original Red Image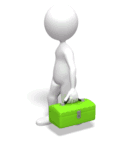 Modified to Green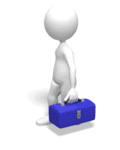 Modified to Blue
Try our our new color changer on any of our animated graphics for PowerPoint.