We just had a nice lady from the UK ask about changing the color of an image.  For example, she wanted to change to color of this superhero's cape to match different departments for her presentation.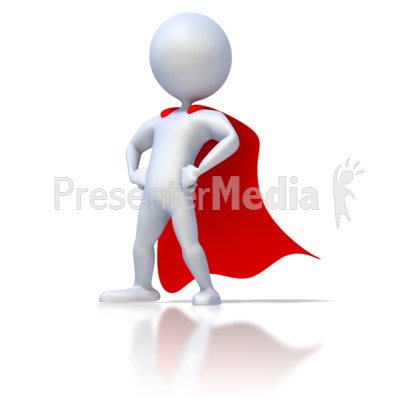 If you are using PowerPoint 2007 or newer, you can easily recolor the image to any of your theme's colors.  This is a great way to make the graphics in your Presentation look custom made and professional.
1. Open up PowerPoint and insert an image into your presentation.
2. Click on top of the image and select "Format Picture"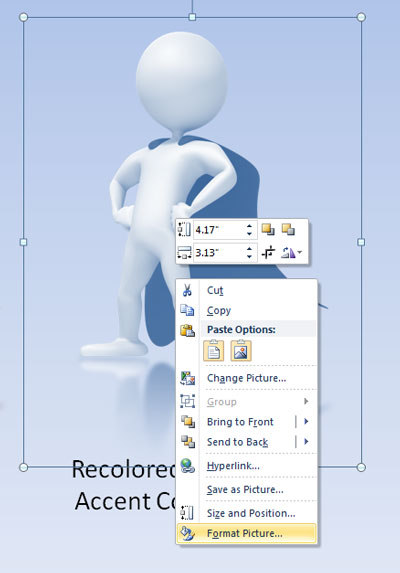 3. Choose the Pictue Color Option and then choose Recolor.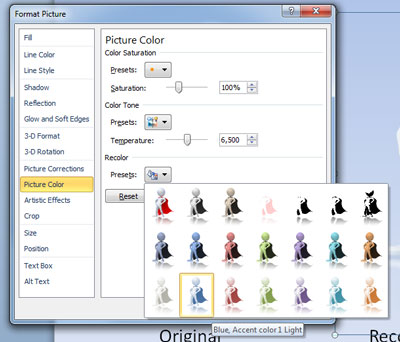 In PowerPoint 2010, you will get a nice display of what the image will look like with each option.  With PowerPoint 2007, you are given a simple color picker so there is a bit more trial and error involved.
That's all there is to it.  Have fun recoloring images!
Here is a sample of the Superhero in a couple of different colors.