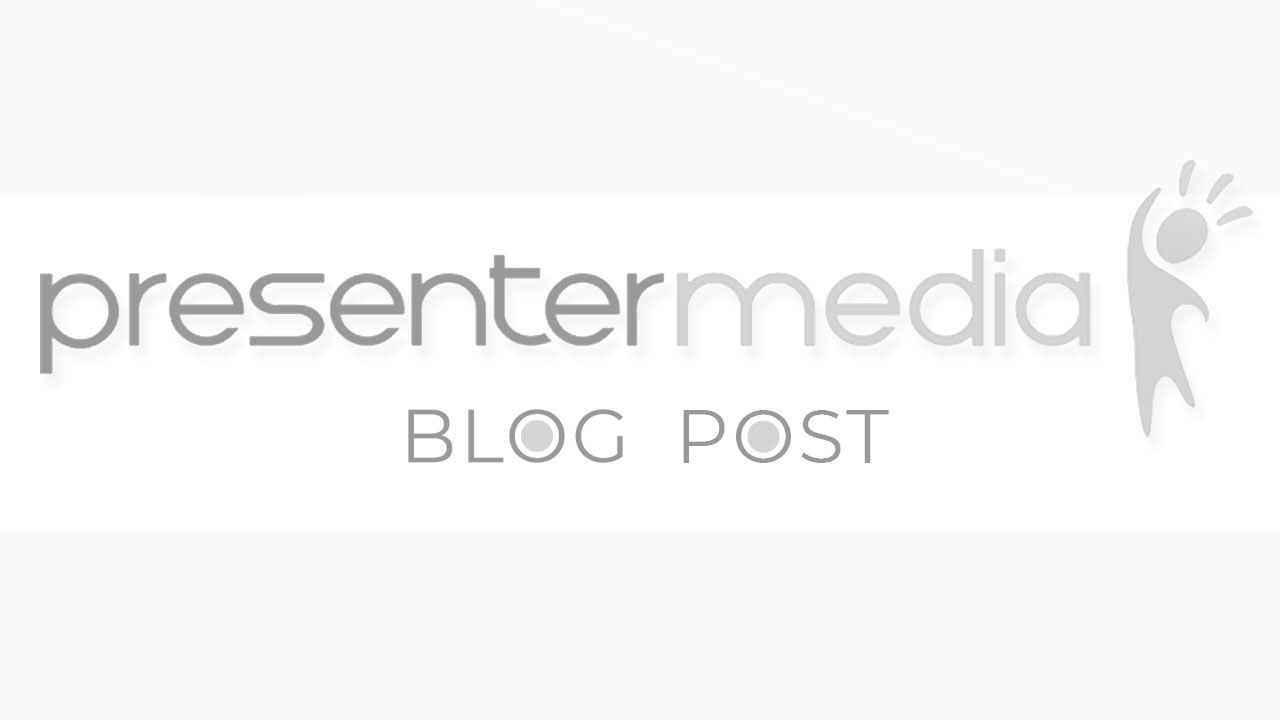 Choosing a static or animated layout
Posted on: Apr, 2010 By: Art Holden
We recently had a question about how to remove the animation from one of our animated PowerPoint templates.   We utilize the themes feature of PowerPoint 2007 and 2010.  In most of our animated templates for PowerPoint we have included two complete themes.  The first theme is the animated theme, but there is also a complete set of layouts (a theme) which has all the animations removed and replaced with static imagery.
So how do you change between one and the other you ask?  It's really easy.  Simply right click on top of the slide you wish to change the layout on and choose "Layout" from the menu that appears.
Here is a screen-shot of what you should see: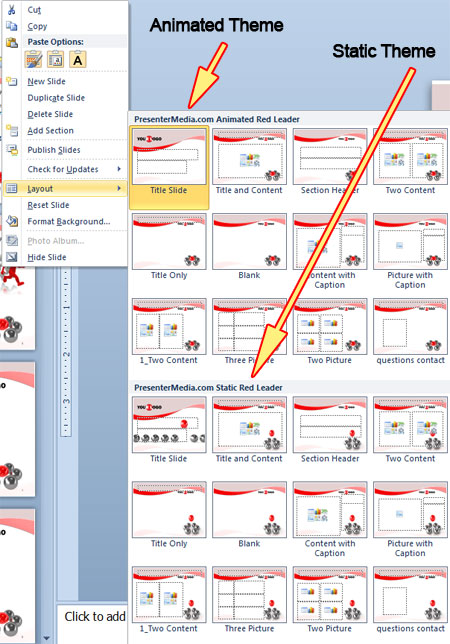 Most of our animated PowerPoint templates come with up to 19 pre-designed slide layouts.  Then each of those layouts has an animated and a static versions.
All of these layouts can be edited to your needs in the Slide Master view.  Find the slide master under the View tab.
I've found that its best to save your animated slides for special occasions where you need to call attention or you want to add a wow effect.  For most of your slides it is best to stick with a static page.  With PresenterMedia templates its easy to switch between a static and animated slide with a simple click of the mouse.
View our animated templates for PowerPoint here.
Good Presenting!
Art Holden


By: Art Holden
Art Holden has been involved in presentation and animation graphic content since 1990. He had the pleasure of creating one of the very first animation websites on the internet, Animation Factory. For 13 years he managed and created media for Animation Factory. He is now a part-owner and an employee working full time at PresenterMedia. His hobbies outside of work revolve around being involved in the bicycling community in Sioux Falls, SD. He never misses an opportunity to get on his bike and enjoy a ride.