Christmas is a time of year for joy and celebration. It's a time where we get to spend the holidays with our family, give gifts to those special ones in our lives, and enjoy some delicious food. But, it's also a time to spread the Christmas spirit around work.
Add Santa, Elves, Reindeer, or Christmas tree graphics to your presentation slides.
This blog post explores the wonderful world of Christmas graphic designs and how and why to use them in your presentations around the Christmas holiday season.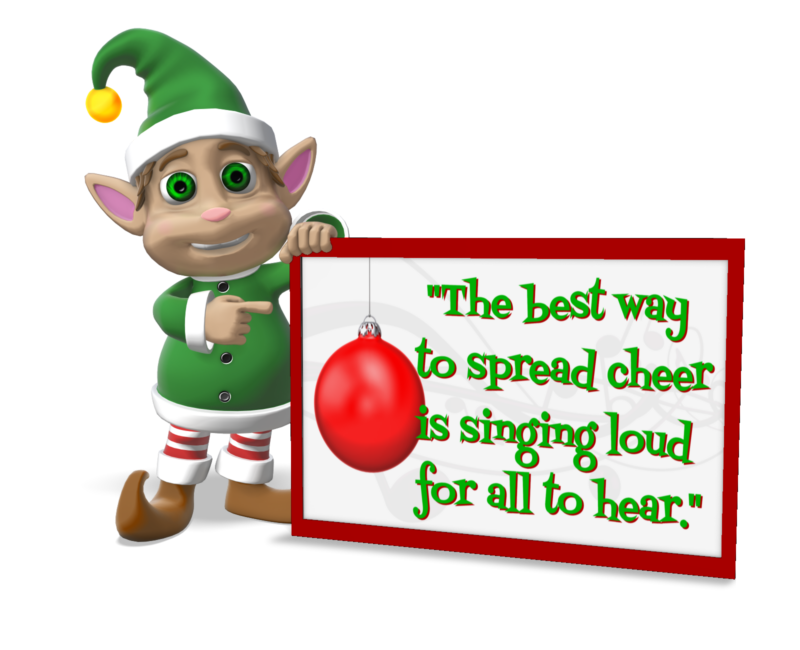 "The best way to spread cheer is singing loud for all to hear." -Elf
Although a great idea by Elf, it might be a little aggressive for the workplace. So, here is a more subtle way to spread the Christmas spirit in the office.
Start adding Christmas clipart, animations, and videos in your company presentations. Whether using PowerPoint, Keynote, or Google Slides, these holiday graphics are easy to add to your slides. But maybe you're saying bah humbug and are not entirely convinced you should add some Christmas flair to your Presentation slides. I understand; read on, and your heart may grow three sizes bigger!
---
What are Christmas clipart and animation designs?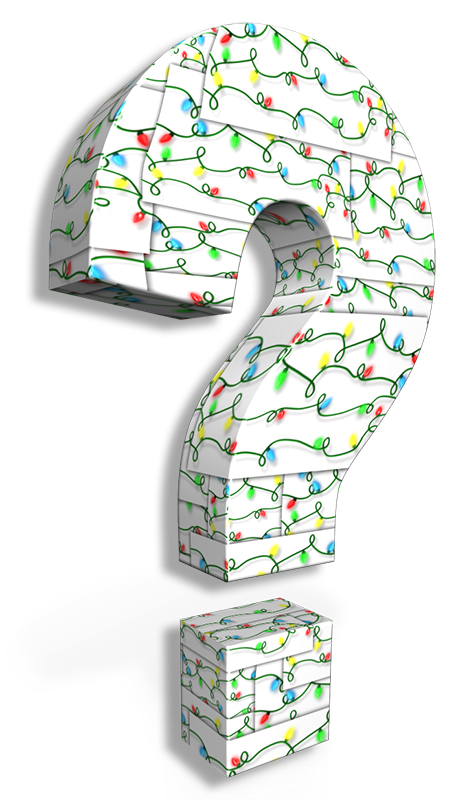 Presenters, presentation designers, and anyone looking for an easy way to add holiday cheer to their presentations can quickly add Christmas clipart and animations. Some of the most popular clipart and animations include fun customizable Santa graphics. These fun images and animations are perfect for adding a little bit of holiday cheer to your next presentation design. See our collection of all our Holiday Christmas designs. If you want a PowerPoint template to start creating a Christmas presentation, check out our collection of holiday PowerPoint templates.
---
Why make your presentations more festive with Christmas designs?

It's that time of year again when there is warming nostalgia of Christmas excitement in the air. So, why not add a bit of festivity to your presentations with some creative Christmas designs for this holiday season? With a little bit of creativity, you can make your presentations stand out by connecting to the holiday season, connecting with your audience more. We've gathered some of our favorite designs to help get you started.
So what kind of graphic designs are the right choice for the Christmas season?
As the holiday season approaches, a familiar face starts popping up everywhere. Santa Clause! He's been a staple in our culture for so long that he just can't be ignored. Whether as an image or in real life, you just got to smile when you see Santa. So, you can't go wrong using a Santa clipart or animation in your PowerPoint presentations.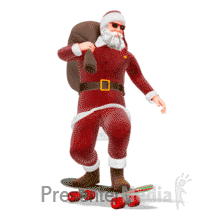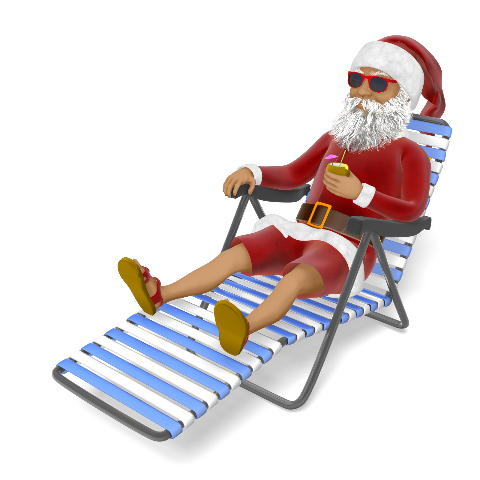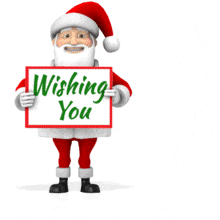 Reindeer Clipart and Animations
Reindeer are associated with Christmas and winter in general, so they make perfect visuals for your slides. Their adorable faces and festive antlers can add fun and whimsical cheer to any slideshow. Plus, they're perfect for presentations around Christmas time because they are joyful, recognizable, and engaging. So, start evoking feelings of wintertime happiness with these cheery little creatures.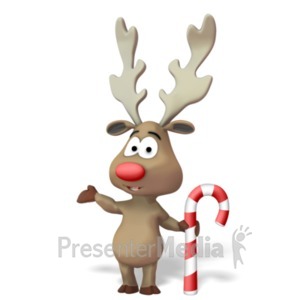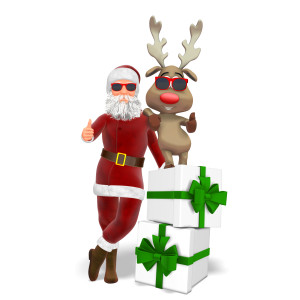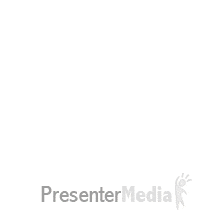 Christmas Elf Clipart and Animations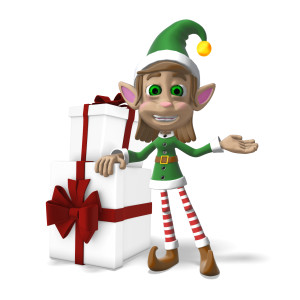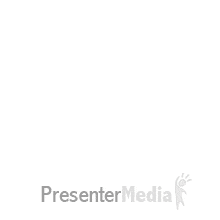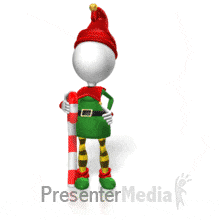 Here are four reasons elf clipart and animations make great presentation visuals:
1) They're festive, fun, and lighten people's moods.
2) They're unique, unexpected, and bring a sense of joy.
3) Elf's are another staple of the Christmas season that will instantly connect to your viewers.
4) Their jolly faces and cheerful demeanor are just what you need to get your audience into the Christmas spirit.
So if you want your presentation to stand out with Christmas cheer, consider using elf graphics.
Christmas tree Clipart and Animations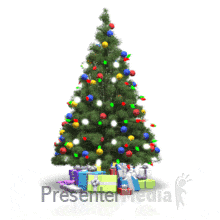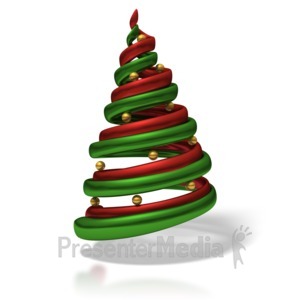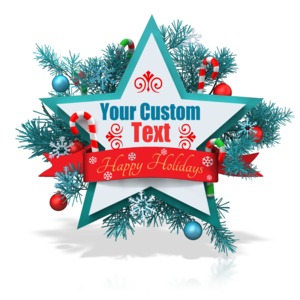 Christmas tree graphics are another great way to spruce up your presentation for the Christmas holiday. Millions of people display a Christmas tree each year to celebrate the Holiday. So, it's a good bet your audience will instantly feel connected by seeing a Christmas Tree clipart or animation in your presentation.
Whether you're creating a presentation for work or school, these video backgrounds will liven up your presentations with some holiday flavor. Using a Christmas video in your presentations will be like the whipped cream on top of your latte. Check out these two examples below:
Christmas Cut-Outs - Customizable
---
What are some things to consider when using Christmas designs in presentations?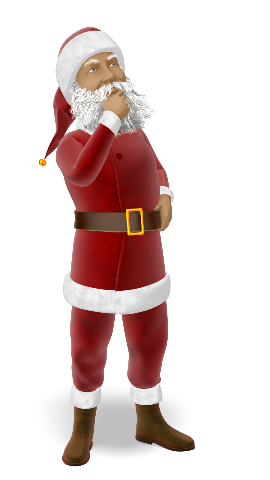 When it comes to creating a presentation, using Christmas clipart and animations can add something special and unique to your slides. However, there are some things you need to consider before adding these fun graphics to your slides.
We'll take a look at some of the things you need to think about when using Christmas designs in your presentations.
The first thing you need to think about is the type of design. You can do a lot with your slides, but if the slides are too complex for your audience, they will get lost, distracted, and not follow along as well. I suggest one design per slide as a good rule of thumb when adding these designs to your presentations.
The second thing you need to think about is whether or not you want your presentation to have a Christmas theme throughout the whole thing or just specific slides. It all depends on how festive you want your presentation to be. I would recommend adding the designs to a few presentation slides; this will keep an element of surprise for your audience. However, if you want to go all-out Holiday on it, then, by all means, add them to all your slides. But remember, don't clutter your slides to where they become distracting.
---
How do you use Christmas designs in your presentations?
Here are two ways to use festive Christmas designs in your presentations.
One way is to place your design as a secondary part of your slide and not as the primary focus. Usually, putting a design in a corner and keeping it smaller is a good way to give your viewers a little bit of Christmas eye candy. This way will let your audience know you are into the holiday spirit, but not an over-the-top Santa tattoo on my upper arm wearing an ugly sweater under my business close kind of Christmas fanatic.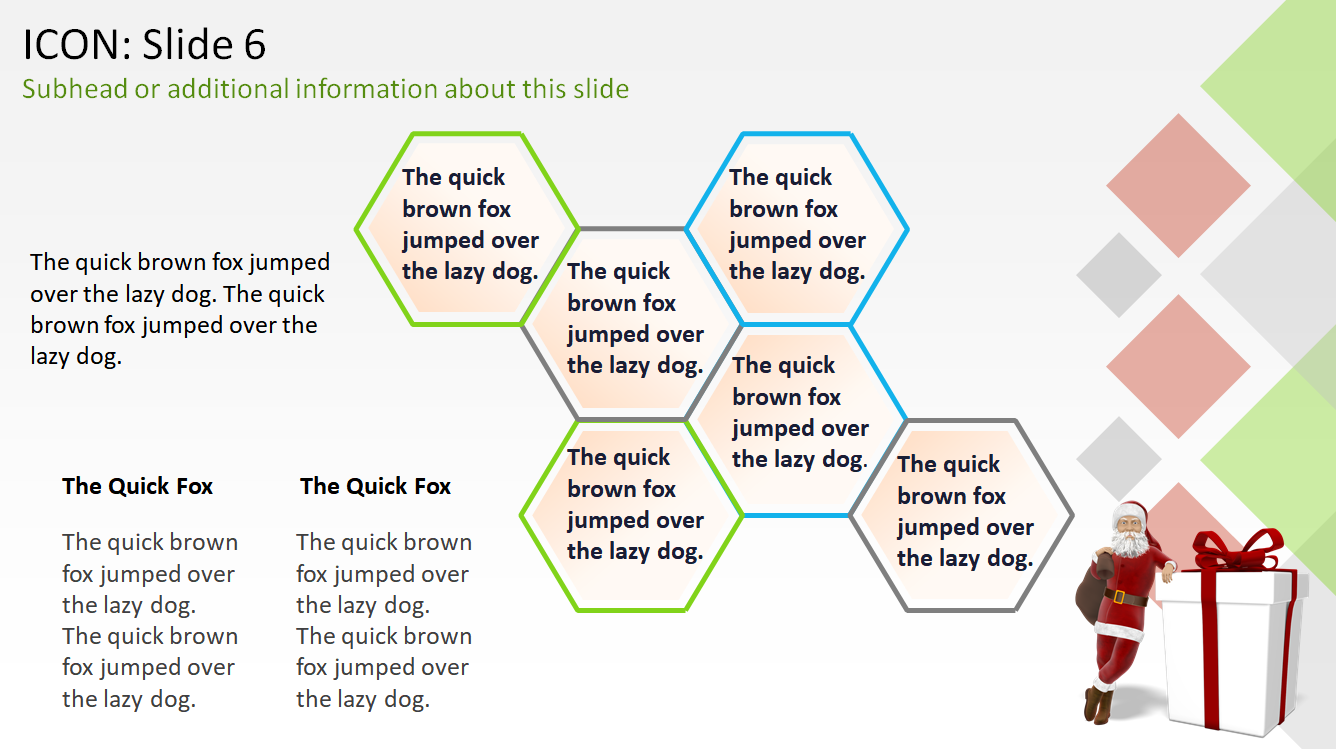 Go all-out festive and add a Christmas design to accompany the main point on your slide. You can do this by scaling up the design and placing it as the main focal point on your slide, helping your audience connect the image with the message or data you're sharing.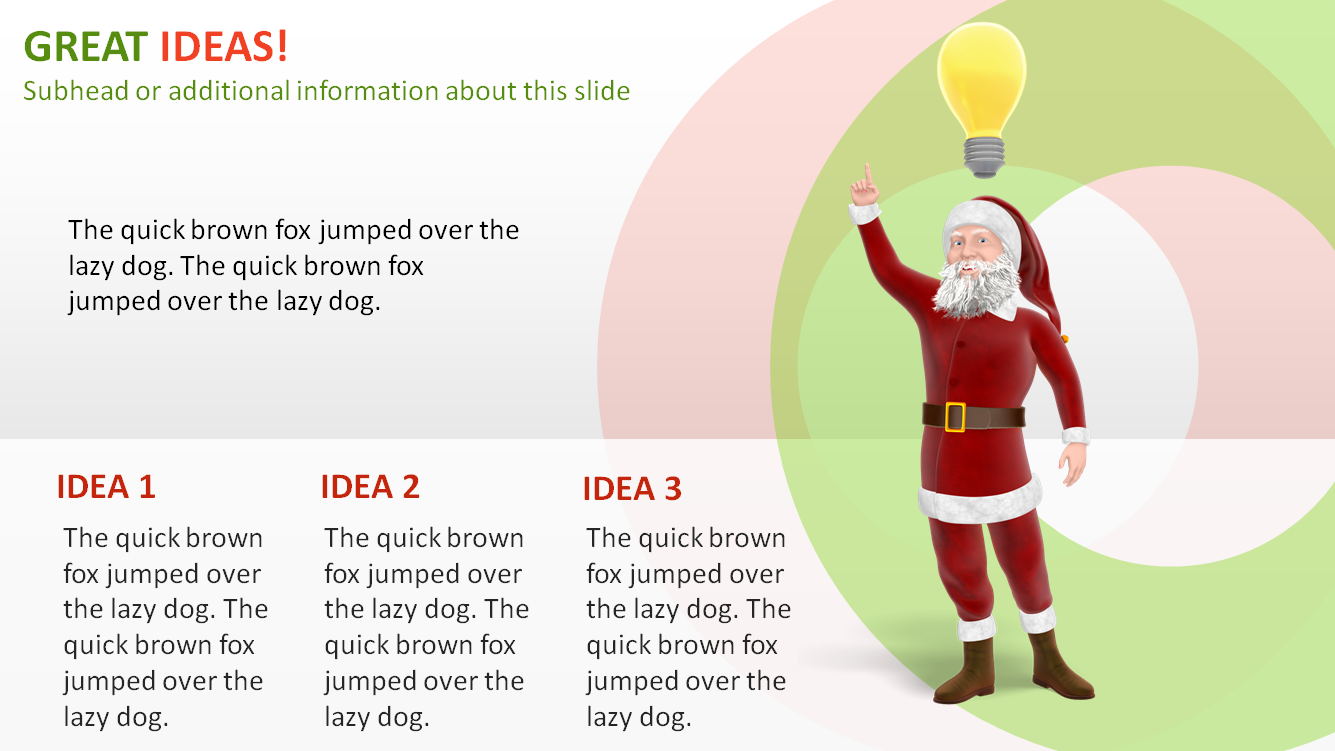 Each way is good, but it's up to you to decide which way to use them. If you're feeling it, you may want to use both ways and go all-out jingle all the way. Just remember to keep your Slides simple by using one or two graphic elements. You don't want your slides to look like that house that has fifty different blow-up Christmas characters in the front yard. If you are someone who illuminates their yard with these whimsical balloon characters, keep it up, my kids love it. Just don't do it on your presentation slides:)
Christmas PowerPoint Templates are a great way to jump into a festive theme and plugin your information.
If you're looking for a cohesive theme throughout your presentation, it might do well to download one of these PowerPoint template themes. You will save time designing and have a beautiful template to spread your Christmas cheer. Here are a few template examples.
---
What is the benefit of using Christmas designs in your presentations?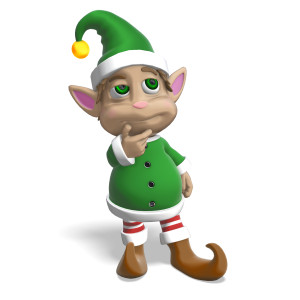 Christmas designs can add a touch of whimsical holiday fun to any presentation, bringing a touch of humor, which will lighten the mood if it is a long presentation. They can also help engage your audience by drawing their attention back to your presentation if they are starting to zone out. They also provide an instant connection to the warmth and nostalgia of the holiday season. That connection will overflow into people connecting more with your presentation.
How to insert Christmas Clipart, Animations, and Videos into PowerPoint?
This area is a quick overview showing add these animations, clipart, and videos into your PowerPoint slides.
Inserting Christmas clipart and animations to a PowerPoint slide.
Browse on your computer to where your animations and clipart graphics are saved. Click on Insert in the top PowerPoint menu, select Pictures from the options shown. Once opened, the graphic will insert on the slide you have selected.

Here is how to add Christmas Video Backgrounds to a PowerPoint slide.
To insert a video, go to Insert in the top menu list and select Video on the far right of the menu options. From the drop-down, choose This Device and navigate to where your video file is saved on your computer.

Once the Video is inserted into your slide, select how you would like the video to play.

If it's a looping video, make sure you check (Loop until Stopped). To play the Video right away when the slide is shown, choose Automatically from the video Start drop-down shown in the image above.
Now Start Festivfying Your Presentations with Christmas Cheer!
We hope you've enjoyed exploring the many ways that Christmas designs can help make your presentations more festive. As we close this blog post, take a moment to think about how adding some of these design elements might positively impact your future presentation.
Happy presenting and lifting of Christmas spirits!