In the ever-changing world of communication, it's critical to have effective presentation skills as well as the best tools for the job. One of those tools is a great PowerPoint template to get your message to the right people. Below are a few of our most popular animated PowerPoint templates that depict the intricacies of communication.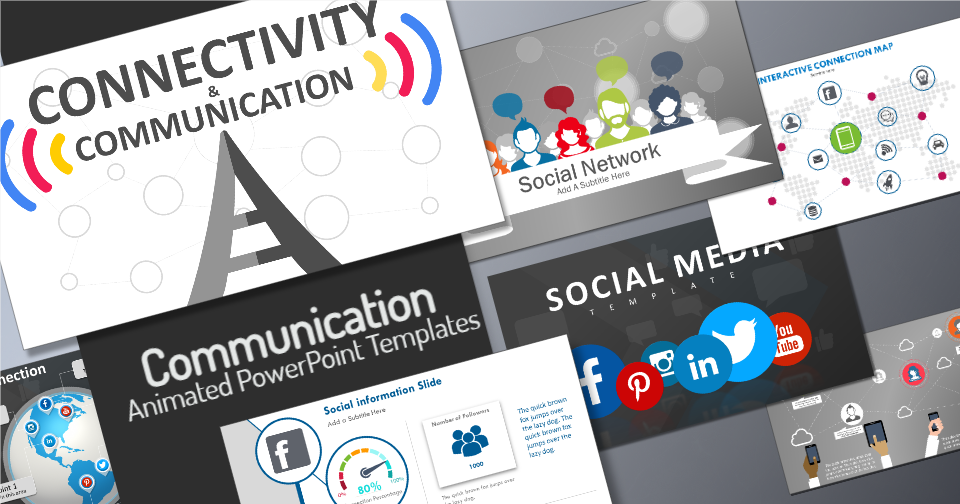 ---
Our newest Communication template is Connectivity and Communication, an animated PowerPoint Template. This template is unique because it shows the interconnectivity of communication. One of my favorite slides is the branch connections depicting five unique connections and how they interconnect.
Start by having an overall picture in mind for your communication presentation. This will help you make individual choices as you write an attention-keeping speech. What is the core message of your presentation? Are you talking about communicating across departments? Or something more technical? Are you discussing how a new product launch will impact a new sales region? Knowing these questions in advance will help you design slides that will answer your audience's questions before they are even asked.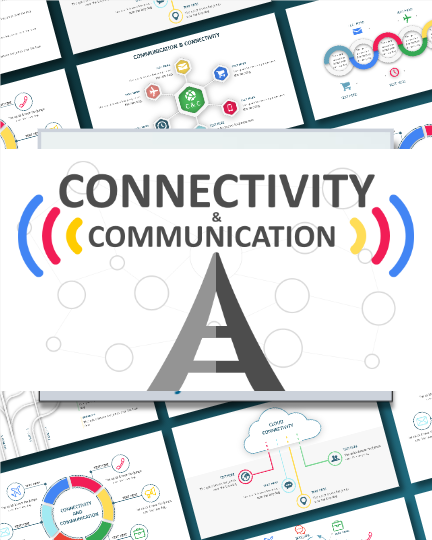 Next, our Interactive Connection template is a sleek design that is great at showing dashboards connecting a global group. Whether it's global sales or departments, this template is your one-stop-shop for icons and a global map to show connections.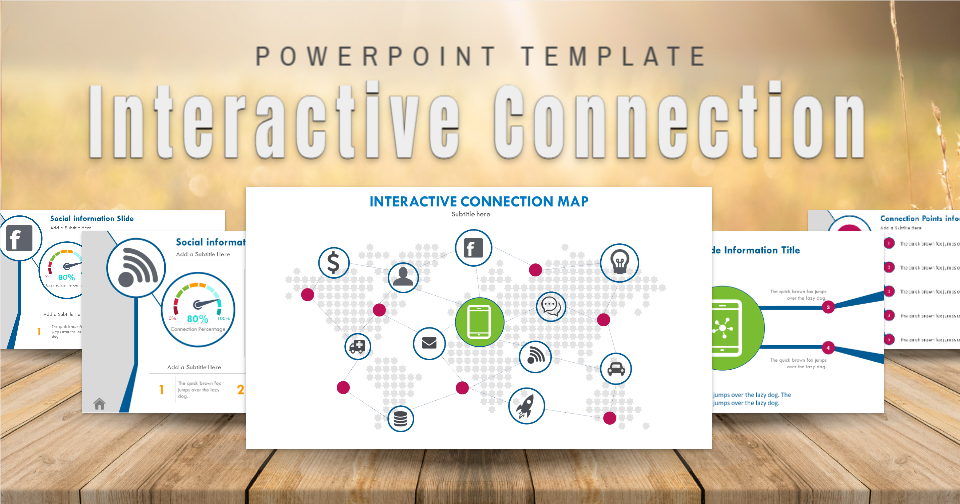 Finally, the Social Network PowerPoint Template brings together eye-catching icons for social media and cloud computing. This template is amazing for showing the relationships between people and the technology they use every day.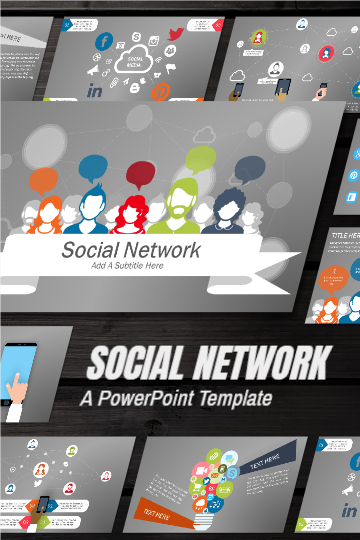 We hope these templates are helpful for you, if you have any suggestions on new templates you'd like to see, feel free to comment below or email us at support@presenterMedia.com. Thanks for visiting today, let's make great presentations!