While we try to offer you a wide range of
pre-designed layouts in our templates
, sometimes you need something just a little bit different.  Not to worry, our templates come with many easy to manipulate customizable elements to change the whole look of you presentation.
When we are building our PPT templates, we try to leave as many of the design elements intact so they may be further customized.  For example we will use PNG images with transparent backgrounds and then layer them in PowerPoint.  You can then take those design elements and make more modifications to them.  Using PowerPoint's built in tools, you can change the color, add effects, move, resize, copy and paste to another page, or completely remove the elements from your presentation.
For example I'll use this template created by PresenterMedia artist, Judd Albrecht.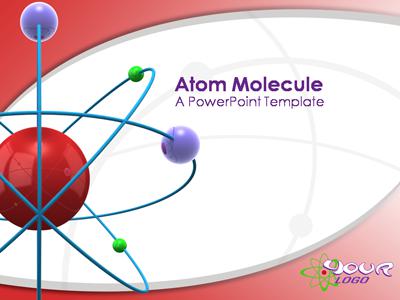 The large image of the atom can be removed, resized, recolored, or used in other pages.  Here I have resized the atom element to fit with the title.  I used the picture recolor tool to change the atom and the swooshes to a lavender color.  I also removed the logo place holder in the lower right-hand corner.  Here is the end result.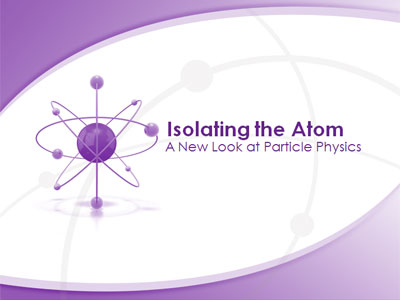 These changes were all made in a few minutes right inside PowerPoint.  You can access all the elements, modify the design layouts, and change background by viewing the Slide Master.  This is located under the View tab on the PowerPoint ribbon (the tool bar at the top of PowerPoint).
I hope this sparks some ideas as to the versatility of our templates.
Good Presenting!
Art Holden Co-Owner, PresenterMedia.com