Have you ever wondered how to put a PowerPoint presentation onto your website or blog without turning it into just an image? With this question in mind, I will walk you through the process using the Office365 version of PowerPoint. For example, the presentation below was created using the embed process allowed it to be uploaded to our blog.
This presentation is part of our Networking Connection PowerPoint Template and can be downloaded for FREE by clicking the download a copy link on the lower right corner. After reviewing the above presentation, you can download the entire template, here.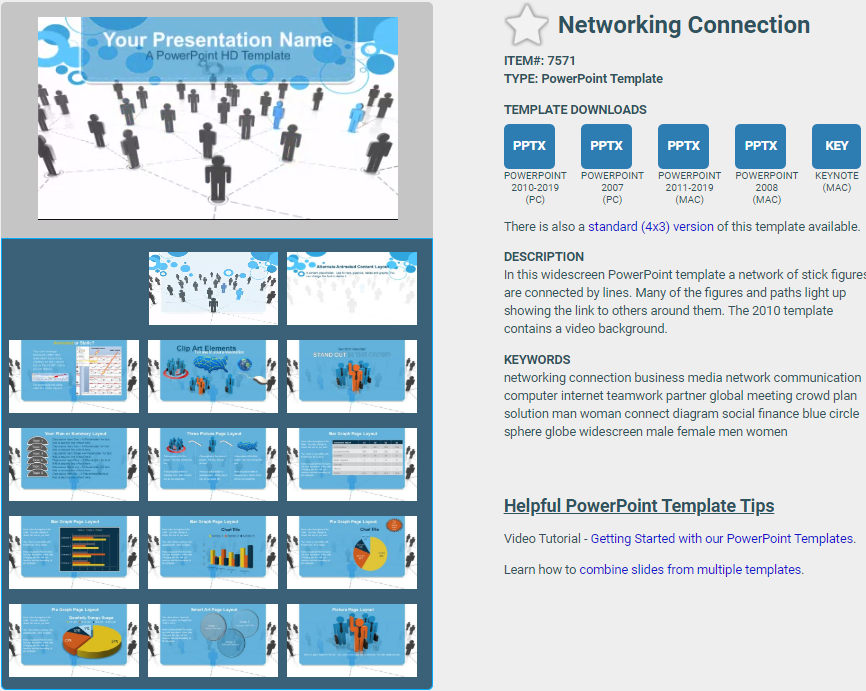 The only version of PowerPoint that allows users to create embed code is PowerPoint for the Web. Historically, consumers were able to save a presentation as a video, and embed onto a website. But it wasn't the same as allowing readers to click through the slides, and download if needed. Microsoft heard their clients and added the ability to embed from the web application into the latest iteration of PowerPoint (for Web). With that said, let's check out this feature from Microsoft!
Let's get started!
Now that you've seen what a PowerPoint looks like once embedded, let's get into the process of completing the task at hand.
Begin by opening the PowerPoint 365 web application (link here!)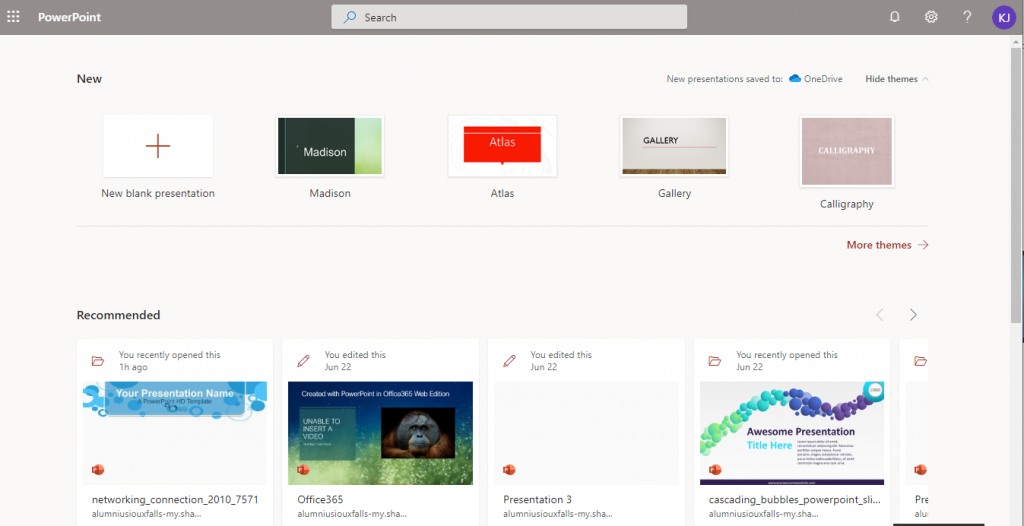 After the site is open, select the presentation you'd like to embed into your website (or start from scratch).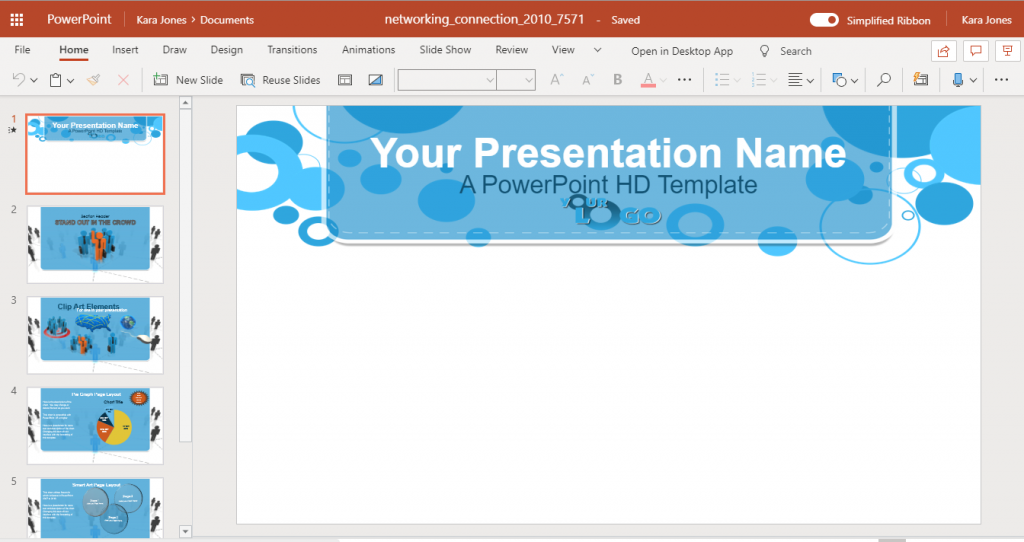 Next, click "File" and select "Share"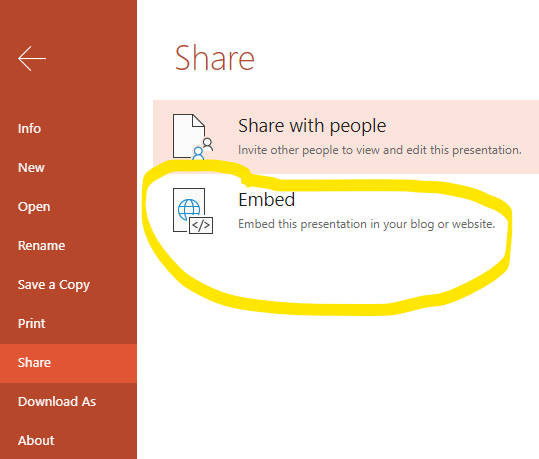 Select "Embed" from the drop-down menu.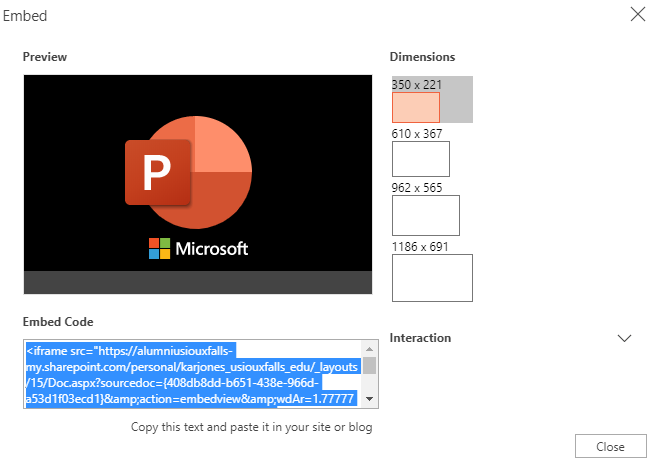 As a rule, 610 x 367 will fit on most websites comfortably, but if you want your viewer to have a full-screen experience, then 1186 x 691 dimensions would be preferable.
Copy the Embed Code and paste it into the body of your website or blog.

Last, but not least, be sure to save your site, and voila! You've successfully embedded a PowerPoint presentation into your website. To recap: How to embed a PowerPoint presentation into a website includes 2 simple steps:
Open your presentation in Office 365's version of PowerPoint
Click File > Share > Embed
Copy the embed code
Paste the embed code to your website.
Thanks so much for checking out this week's tutorial! Let us know if you have any burning questions about PowerPoint or Office365!
This tutorial is also available on our YouTube video here: