Microsoft PowerPoint uses a feature called Slide Masters to create the framework for templates. These Slide Masters are "parent" slides, that whenever a new slide is created using one of these Masters, it uses the predefined text, images, and colors to create a consistent theme throughout the presentation. Let's get started with using Slide Masters.
First, open a blank presentation in PowerPoint, then click on the Design tab to choose the dimensions and orientation of the template you want to create (your template doesn't have to be 16:9 landscape, it can be any size or orientation you like!)
Next, click on the View tab and select "Slide Master", it's located in the Master Views group of the ribbon.
The slide master is the largest slide image at the top of the slide thumbnail list, to the left of your slides. Any slide layouts based on this are positioned beneath the slide master.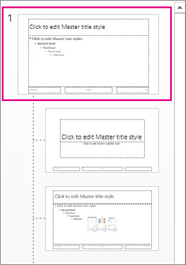 You may make the following changes on the Slide Master tab:
Add colorful themes (click Themes)
Change the background
Add a placeholder for text, image, chart, video etc.
Move an existing placeholder to another part of the slide
Remove an unwanted placeholder
Set the page orientation for the entire presentation (Slide Size > Custom Slide Size)
Once you've designed a template to your liking, save the PowerPoint Template. Click "Save As" in the File menu, and then select PowerPoint Template as the file type.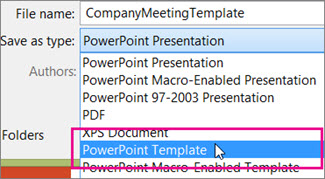 This excerpt contains information from Microsoft's support page.