Learn how to adjust skin tones, hair color, accent colors, and more with Preset options.
The team at PresenterMedia is thrilled to announce the latest iteration of our customizer for our clip art images. For the last decade, we have produced quality images and animations, giving our users the ability to modify a tint or accent color on the items. Last week, however, all that changed. Our subscribers now have the ability to modify the Skin tone, Hair color, and Accent color of our newest clip art images. We'll break down how to use the PRESET color options below.
Default Colors
After selecting a clipart image, you will see a default color scheme as well as preset options to the right of the image. If you are on a mobile browser, the presets will be below the image.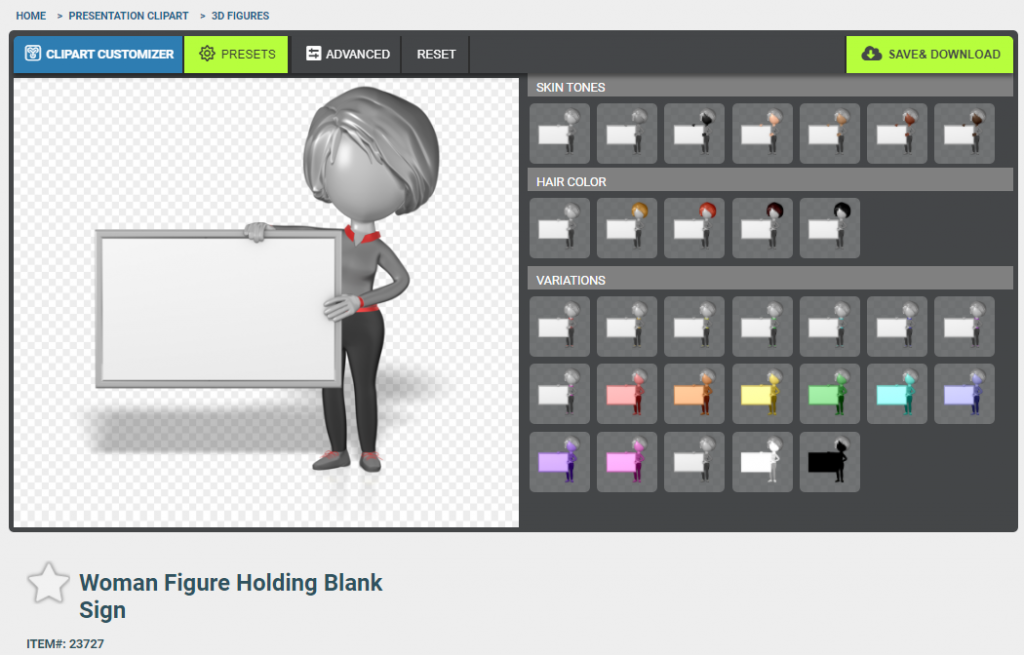 If you want to download the clip art with the default colors, simply scroll down to the QUICK DOWNLOADS. Next, choose whether you'd like a clear or white background. Finally, click the size of the image you'd like between small (400 pixels), medium (800 pixels) or large (1600 pixels). This will launch the downloader and the item will be saved to your preferred destination.
Preset Color Options: Skin Tone
The Preset options for skin tone include 7 variations by default: 3 monochromatic colors, and 4 varying degrees of skin tone shades.

Preset Color Options: Hair Color
Hair color options include gray, blond, red, brown, and black. To change this to a more specific color, users may click on the ADVANCED button at the top of the customizer.

Preset Color Options: Accent Color
Accent colors are located in the VARIATIONS section of the color presets. These include 7 initial variations: red, orange, yellow, green, blue, purple, and magenta.

Preset Color Options: Tint
Finally, the tint options are applied to the entire image, including every layer of content. These options include the same choices as the accents, as well as a series of monochromatic options for a stronger impact.
Save & Download button
The Save & Download button will open a preview of the clipart you wish to create.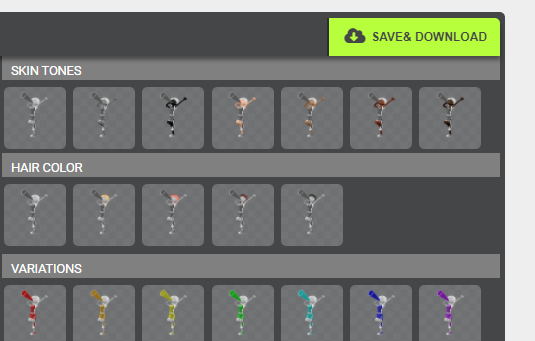 Once you have the clip art preview open, click either "Download" or "Download & Save in My Media".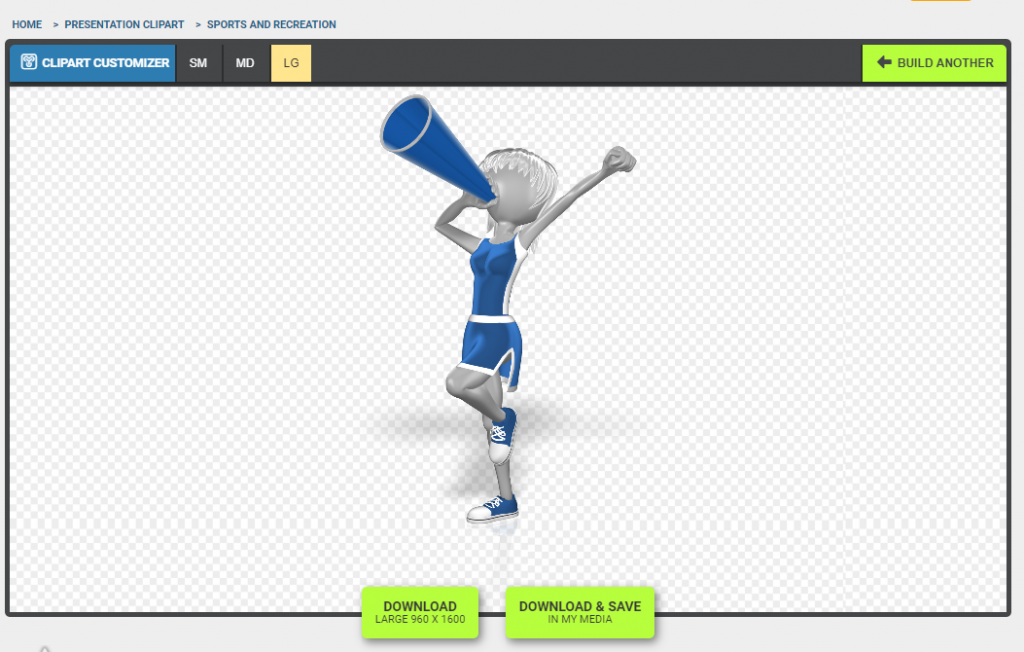 If you select "download", the item will save to your preferred destination on your computer, but if you save to My Media, it will be available with the rest of your customized items at www.presentermedia.com as well as download to your preferred destination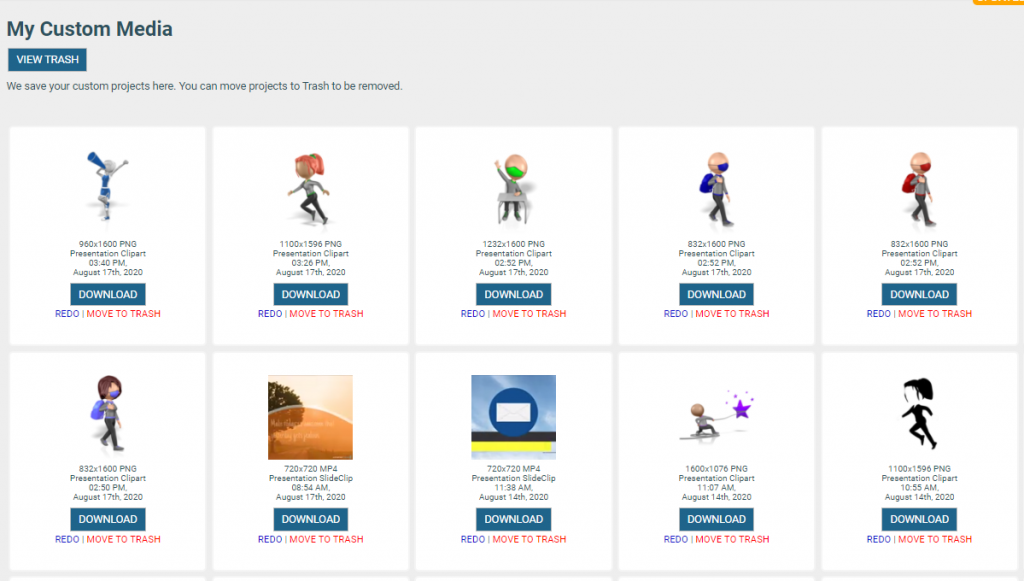 That covers the Preset options in our customizer. Be sure to check back later for our coverage of using the ADVANCED options of our customizer.