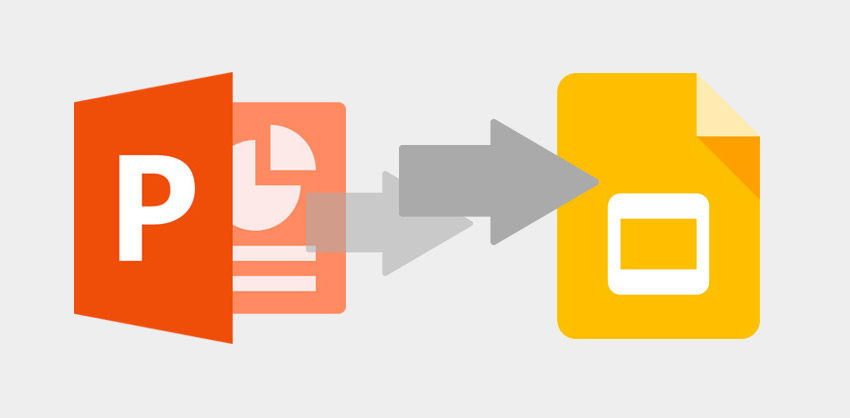 If you are looking for a version of PowerPoint for Google that's free, check out Google Slides.
Although there is not an official "PowerPoint for Google", Google Slides can easily help you present your content. The PresenterMedia content library is also fully able to be used on Google Slides.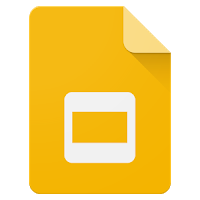 Can Google Slides use Animations?
Yes, Google Slides can use animations, unfortunately, the list of animations is much lighter than what PowerPoint offers. Below is a side by side comparison of the animations available on PowerPoint vs. Google.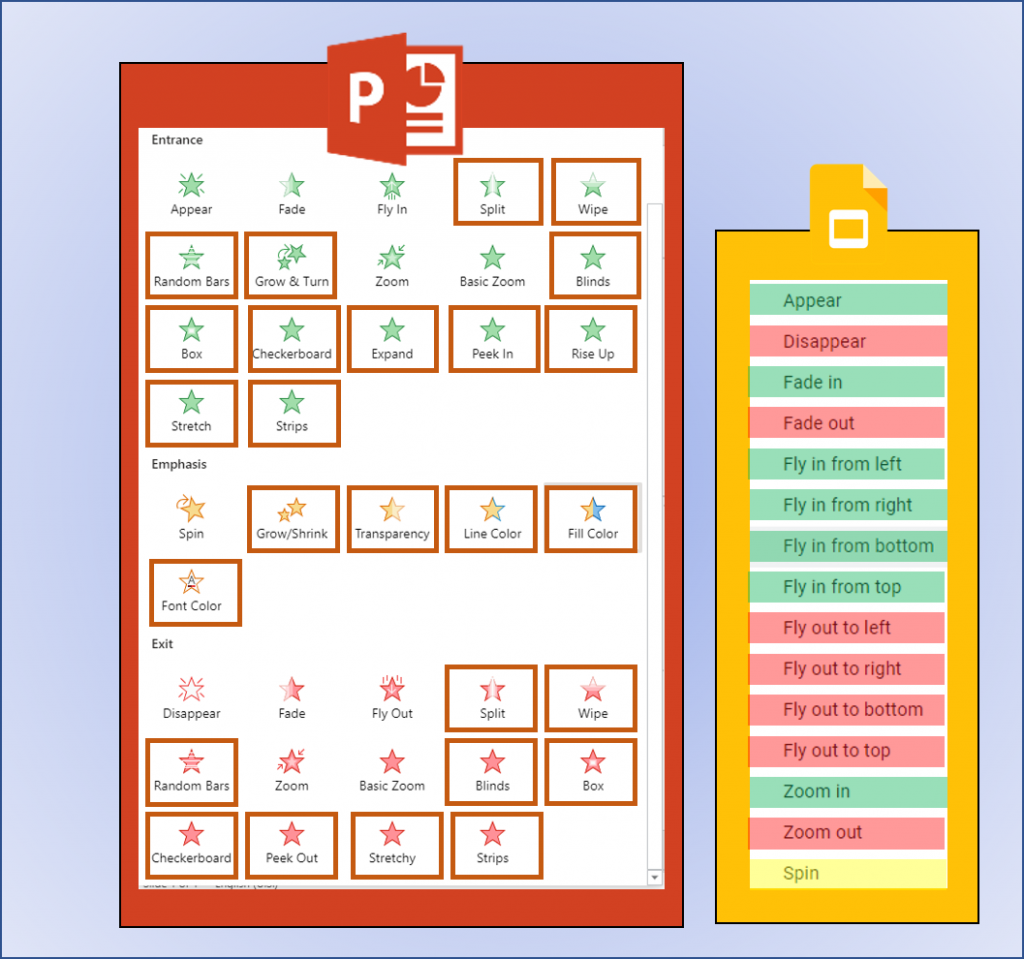 Does Google Slides have Transitions?
Google Slides does have a set of available transitions for moving from slide to slide within a presentation. However, this group is significantly less than the available transitions in PowerPoint. Below is our comparison for these two competitors.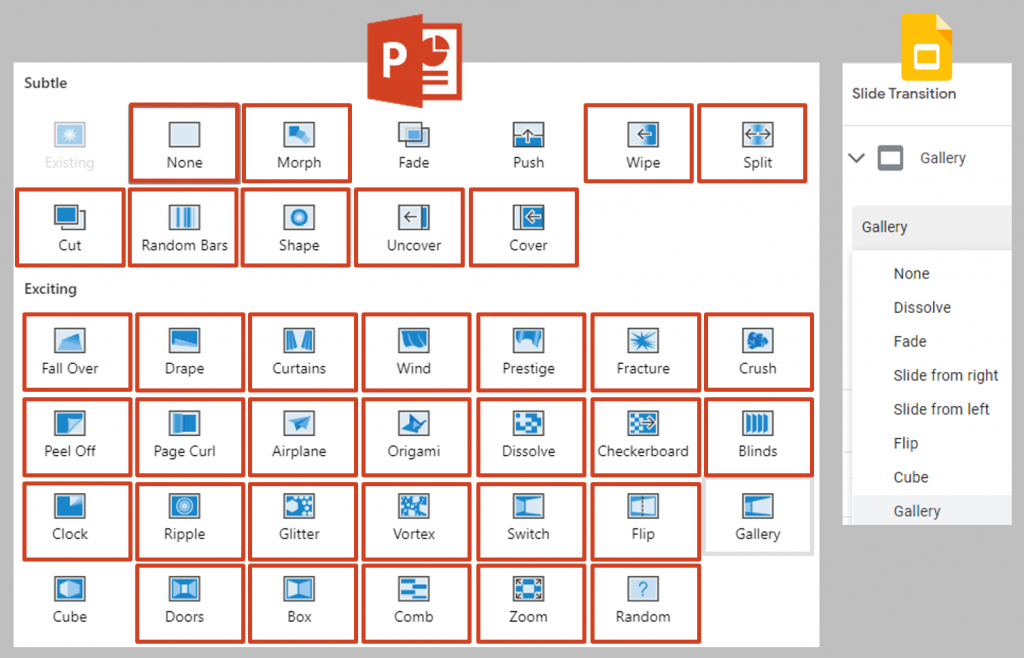 The limitations do not impact the ability to present, merely the extra flash and shine for the end product. These features come at a price with Microsoft PowerPoint. The lowest price for Microsoft PowerPoint for a single user is $69.99 per year as a subscription model. Meanwhile, Google Slides is free. If you just need to create presentations for a month or two, then PowerPoint for one month for $6.99 might be worth it. But if you will be creating presentations longterm, then Google Slides is a viable option for free.
File types supported by PowerPoint and Google Slides
Both PowerPoint and Google Slides support PPTX files as well as ODP Documents. However, the unique difference is that PowerPoint can save to a video file, but Google Slides can export directly to an embedded file format. This means that each program has its own strengths and weaknesses in this area.
Overview - PowerPoint for Google
Whether it is your intention to create a few presentations using the software you are intimately familiar with or are looking for something new and free to use, Microsoft and Google will have an option for you. We will continue delving into the strengths of each program in the coming weeks, looking at each major part of their programs. If you would like us to look at a specific ability of Google Slides, let us know in the comments below.
As always, thank you for being with PresenterMedia, let's make great presentations!