Learning how to use gradients in Microsoft PowerPoint is one of the many ways you can enhance your presentation's appearance. Microsoft Office offers a variety of visual effects across its suite of software, and knowing how to use them can set your document or presentation apart from the competition. The following blog post will review what gradients are, how to apply them to objects, and how to customize them. Let's learn how to use gradients in Microsoft PowerPoint!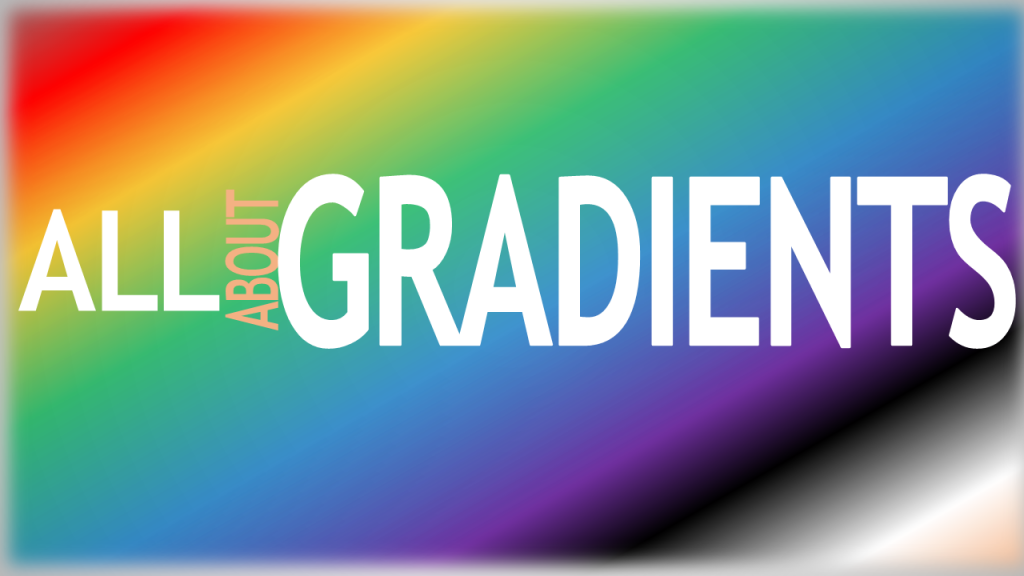 What is a gradient?
A gradient fill is a shape fill that gradually changes from one color to another across the surface of a shape.

A shape can be given a gradient as long as there is more than one color or shade applied to it.
How to Apply a Gradient
There are two primary ways to apply a gradient to an object
Right-click the object and select "Format Shape"
Select the object and choose "Shape Format" at the top of the screen
Once you've selected the object or Format Shape from the main menu, look on the right-hand side of the screen for the "Format Shape" menu. You'll see the Gradients options under "Shape Fill"
What is a Preset Gradient in PowerPoint?
A preset gradient is just like it sounds, it's a predetermined set of colors and gradient stops based on the template's design and variants.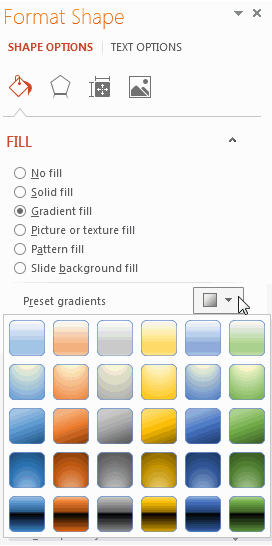 For a complete video tutorial on using Gradients, view the embedded video below: