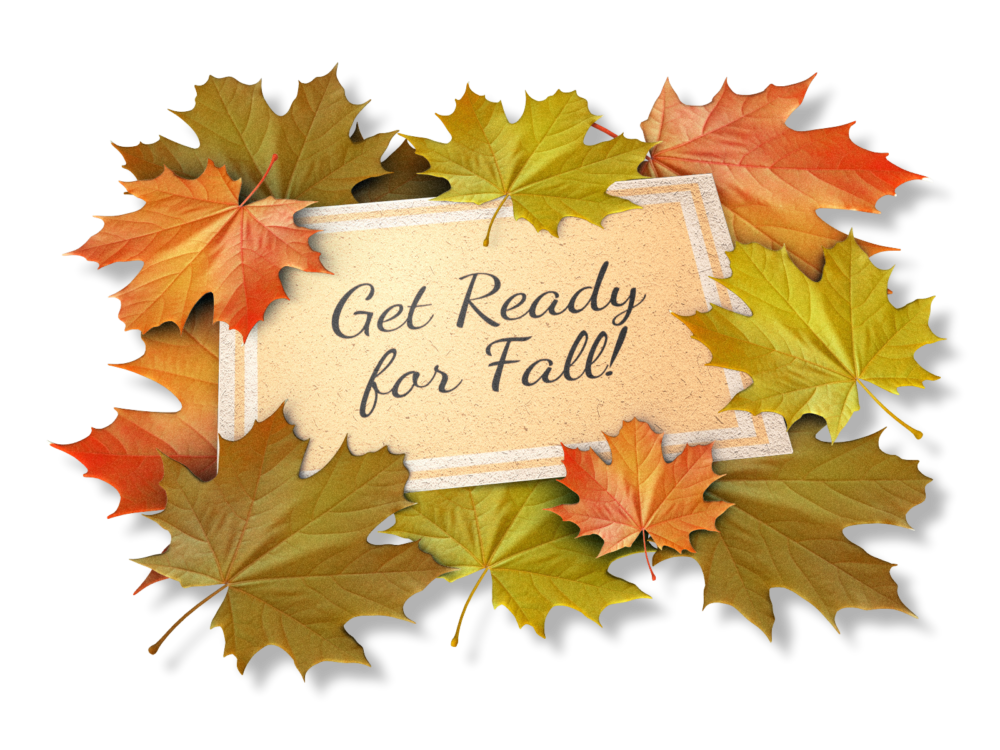 Custom leaves clipart image created with PresenterMedia custom text graphic, create your own here
Look out! Falling Leaves Clipart, Animations, and videos coming your way!
They say that March comes in like a Lion and out like a Lamb. If that's the case, then September came in like a summer breeze but has quickly switched gears into fall within a matter of a few days. This morning, I drove to PresenterMedia in the early hours of dawn, getting a Pumpkin Spice Latte because it's fall, and that's what I do! Pumpkin spice all the things.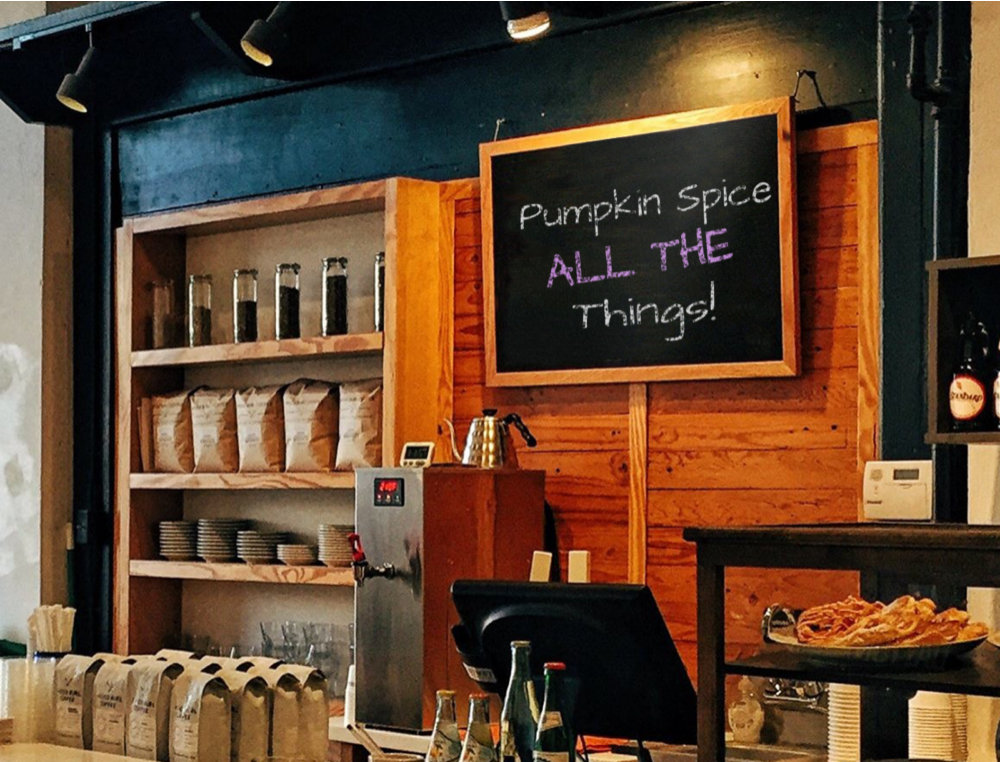 Created with PresenterMedia's custom text image library - try it here
Upon arriving to work, I decided it was time to spring into fall, pun intended, and began searching the internet for fun facts about fall. Some of my favorite facts are below:
Fall leaves Clipart - Let's bring some luck!
According to The Encyclopedia of Superstitions, "as many falling leaves as can be caught in the hand in autumn, so many happy months will follow." If you're of the mindset to stand under an oak tree and catch a handful of leaves, maybe you can prep your 2021 year to better than 2020 (really though, 2020 set the bar pretty low this year!)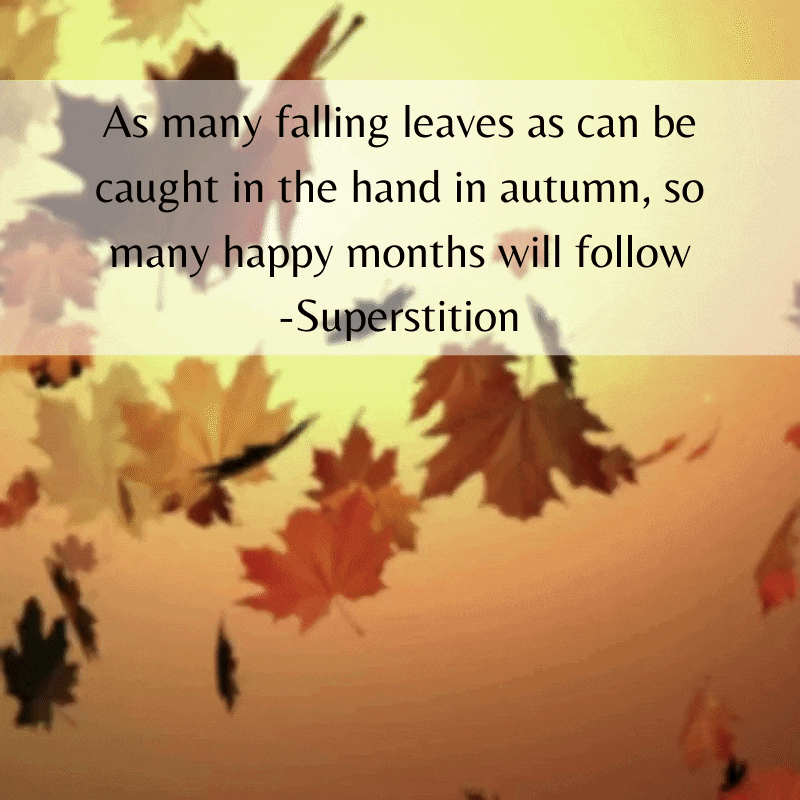 This image was created using our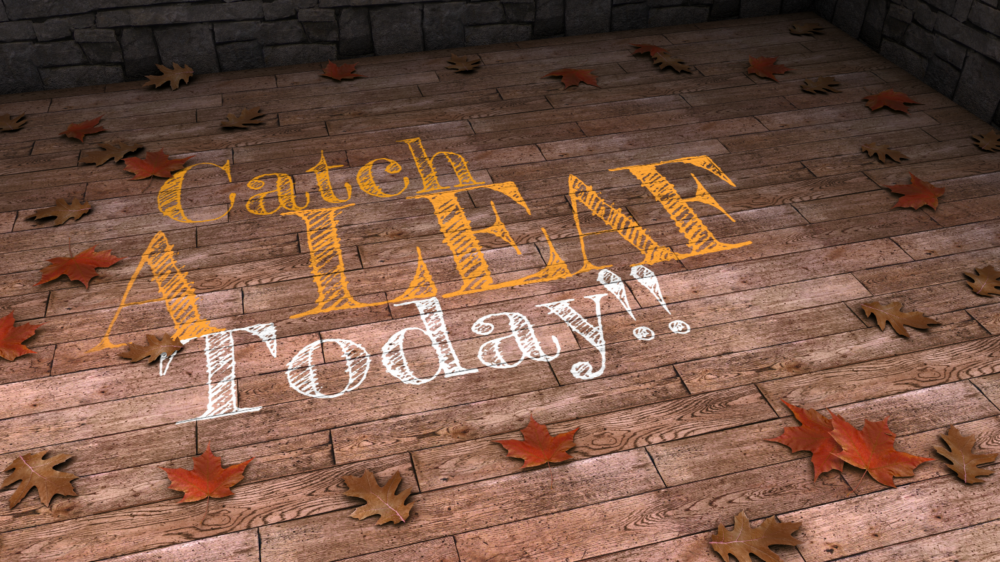 "Leaf Peeping" isn't as creepy as it sounds!
Nothing says fall like falling leaves, and that's what leaf-peeping is all about! Grab your camera and a coffee and check out the leaves in a state near you between October and November to see their most vibrant colors. For more specific dates on when to see leaves at their brightest, check out the Farmer's Almanac. Also, the leaf-peeping world brings in on average $3 BILLION in tourism to the New England area of the United States. Talk about blown away!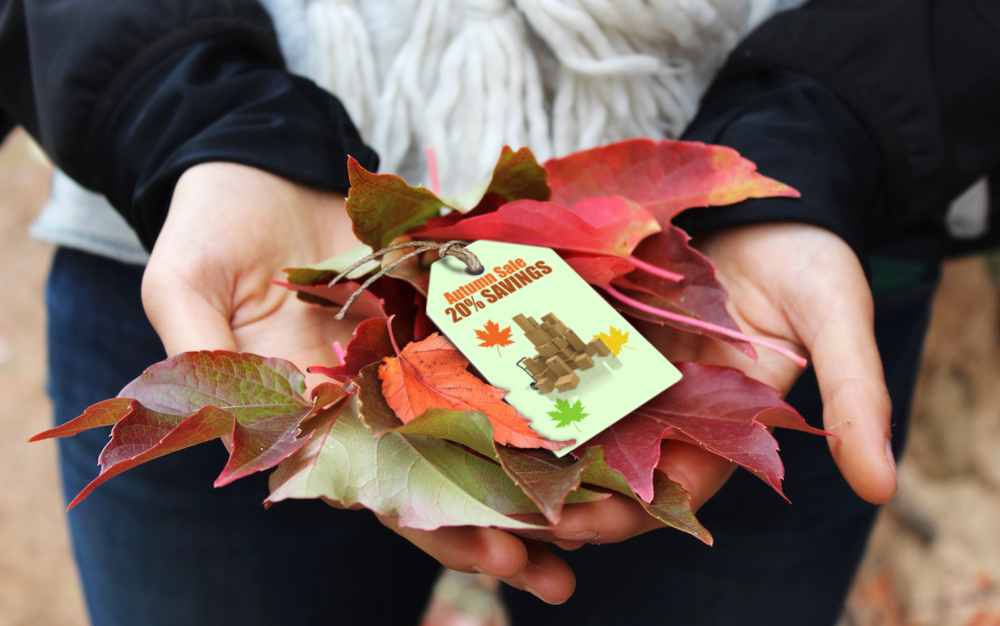 Custom text graphic from PresenterMedia, "Fall Handful Custom" with customized text and logo on a sales tag. Create your own here.
Lunch Time!
Next, I went home for lunch, during which I dodged a flock of geese on my residential street as they loitered during their mid-migration pit stop. If you live in the midwest of the United States, you know my pain.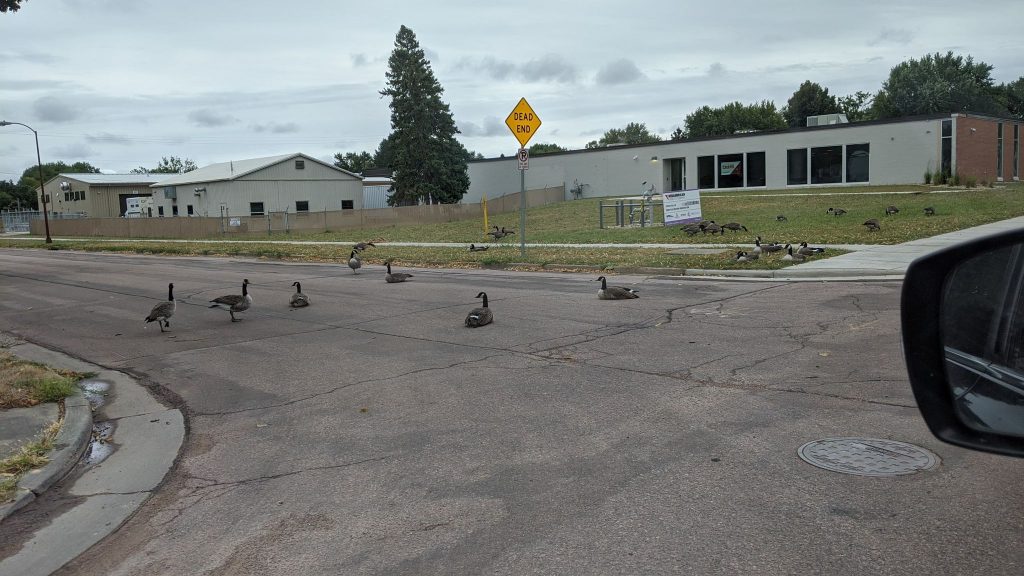 Delightful geese at the intersection nearest my house.
Fall colors - what makes leaves so red? (red leaves clipart and animations)
Did you know that the amount of sugar in a leaf is what determines how red it will become? It's because of this that Maple trees have such bright red leaves. On the flip side, Evergreen trees have a waxy coating that prevents chlorophyll from breaking down in the leaves, so they never change color (unless they die because, well, that happens).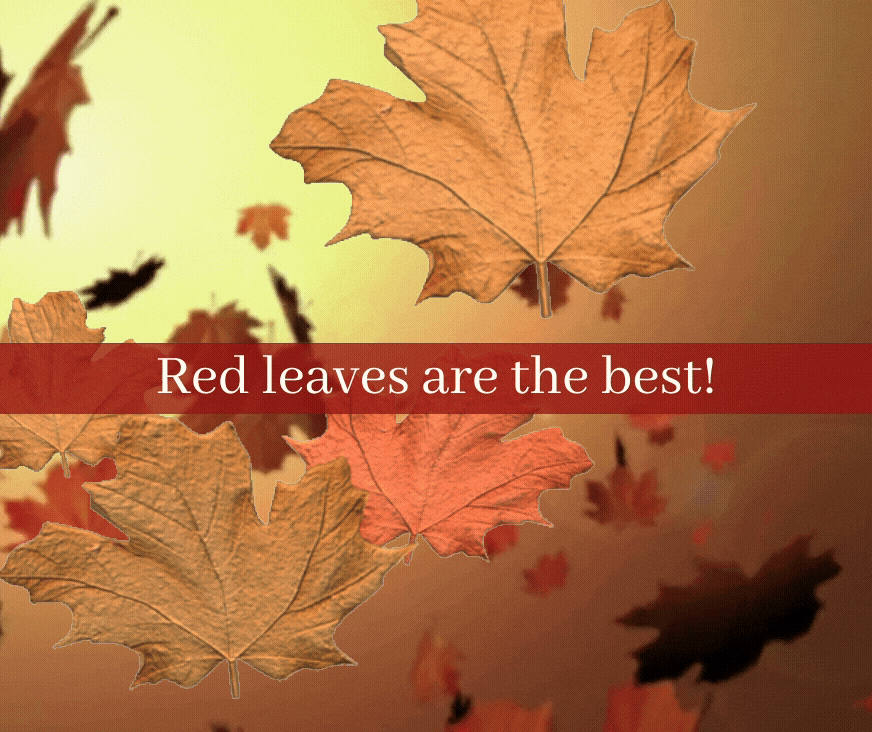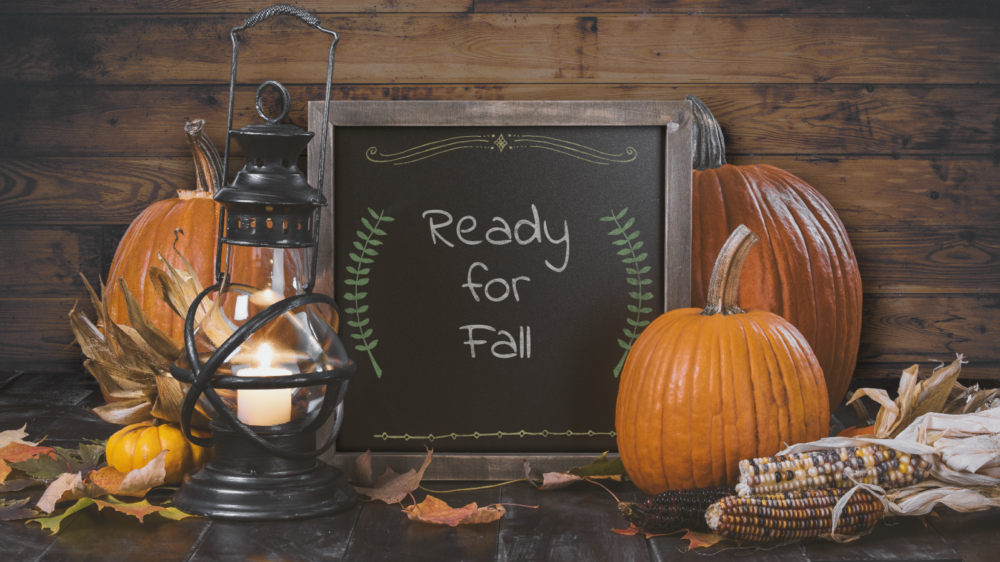 Rustic Pumpkin clipart with custom text on PresenterMedia. Create your own here.
Afternoon rain
In South Dakota, we get rain in the spring and the fall. Today was no different. It was 50 degrees this afternoon with drizzly rainy weather, so I took to one of my favorite past time and perused video backgrounds. Below are a few of my favorite fall-themed video backgrounds and custom videos. We've created so many that it's easy to forget about some of the old favorites (the falling leaves video for example), so I compiled them for your viewing pleasure.
View more of the PresenterMedia fall and leaves video backgrounds and custom videos here
Love is in the Air!
Did you know that more people transition from "single" to "in a relationship" in fall than they do in any other season? Me either!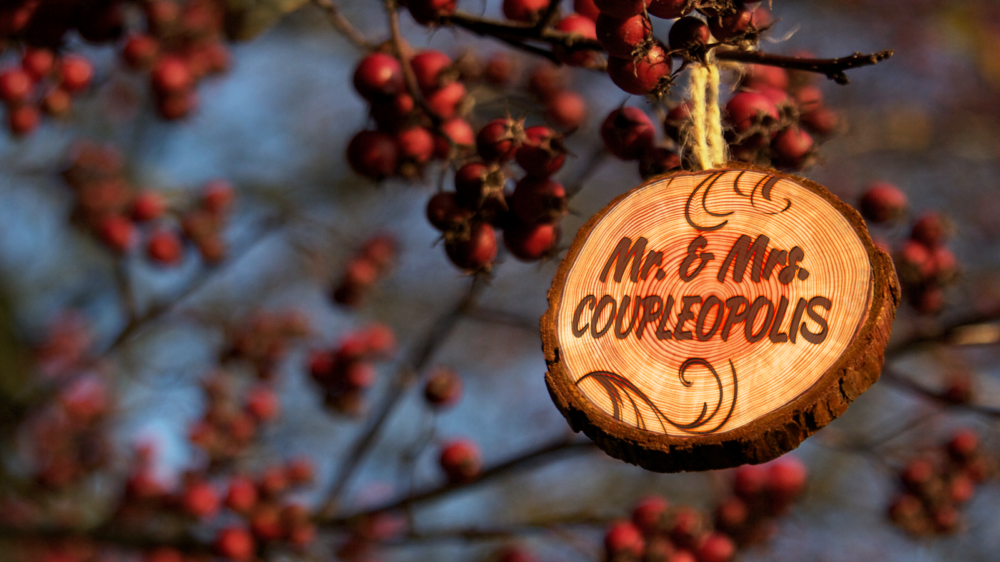 Berry Branches with a Hanging wooden Sign customized text image clipart from PresenterMedia. Create your own version here.
Wrapping up
With my day coming to a close, the weather getting cooler, it was time to take one last look at my e-mails and head home for the night. Fall is officially here, even if daylight savings time hasn't rolled back yet, the weather and trees are definitely in cahoots to kick off fall with a bang! I hope you enjoyed today's blog about fall and leaves animations and some of our other fun seasonal graphics here at PresenterMedia. Have a great day!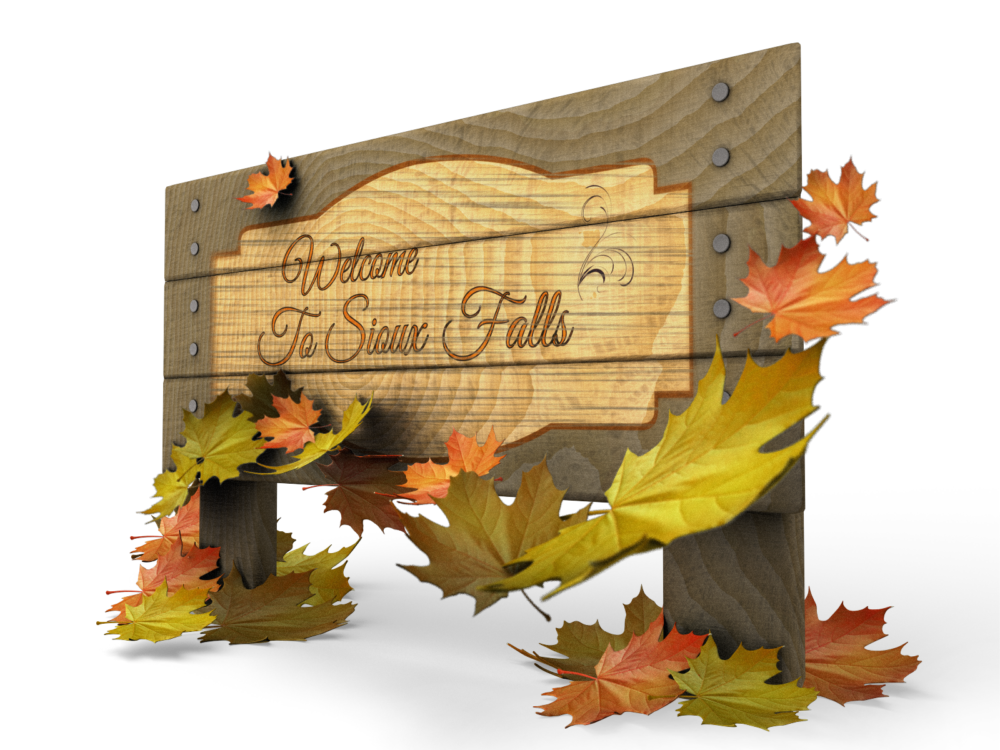 Fall custom text sign graphic image from PresenterMedia. Create your own custom text graphic here.