We are happy to announce today that we have upgraded our image customizer tool in our 3D Presentation Clipart section.  You now have even more tools available to you to modify our clipart images before you download them.  UPDATE: The tint feature now will also work for our PowerPoint animations.
New Tint Feature
In the customizer check the TINT box to apply a color tint to the entire image.  The HUE, SATURATION and BRIGHTNESS sliders now affect the color qualities of the tint.  Use the tint feature to add color to our gray images to match the color scheme of your presentations.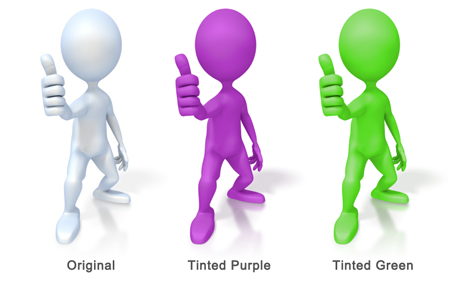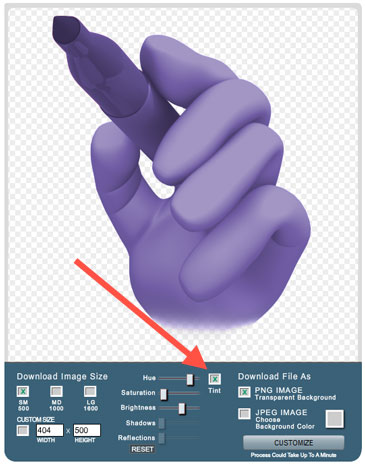 My Custom Media Folder
When you are signed it to your account, you may have noticed a new link to My Custom Media in the upper right corner.  Every time you create a custom image using one of our online tools, your final image is saved in the Custom Media folder.  So if you don't want to wait around for that animation to finish building, you can always pick it up later in your Custom Media folder.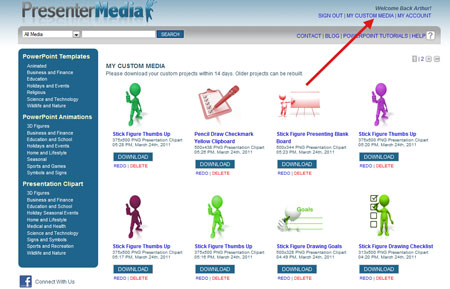 We are working on several new on-line tools to further enhance your presentations.  A tint feature for our animation section will be available in the next few weeks (Note: This is now available).  If there are features you would like to see us add, please let us know.