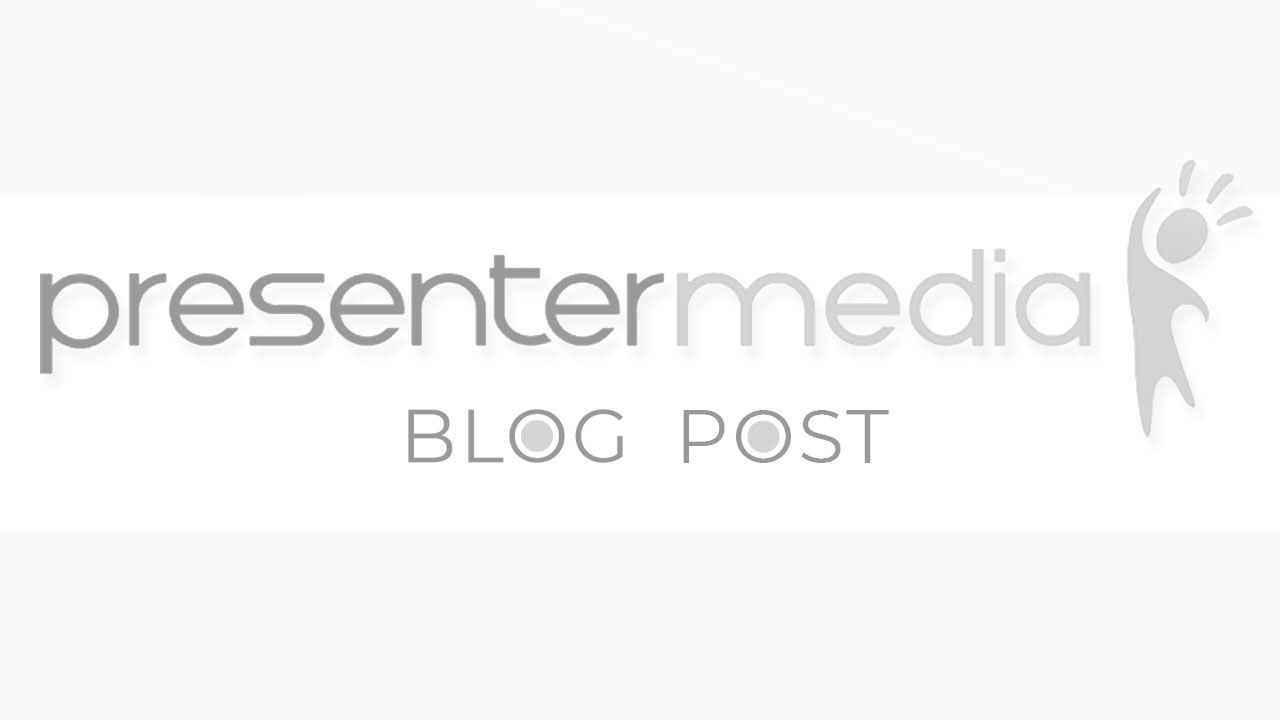 PNG Images, a PowerPoint Templates Best Friend
Posted on: Jan, 2010 By: Art Holden
When we launched PresenterMedia, we knew we wanted to provide 3D clipart for use in PowerPoint.  And we knew that the clipart needed to look good no matter what background or template they would be used in.  Enter transparent PNGs.
What's a Transparent PNG?
A transparent PNG is simply an image that has the ability to make parts of itself transparent. The parts can be completely transparent, or only semi-transparent.  Technically this is called using an alpha channel.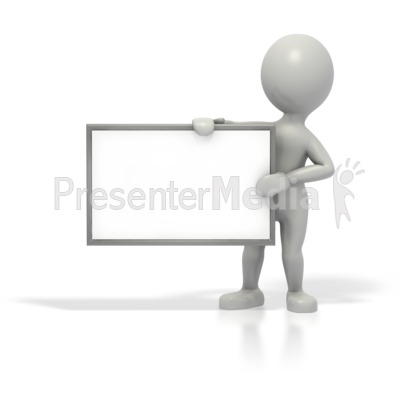 As you may have noticed on PresenterMedia, you can control the amount of shadows and reflections you can add to a piece of our Presentation Clipart using our image customizer.  This is especially powerful when you download your images as PNGs.   As a transparent PNG, that image can be used over the top of anything in PowerPoint.  Its background will be transparent and its shadow and reflection will blend perfectly with whatever background or elements you have put behind it.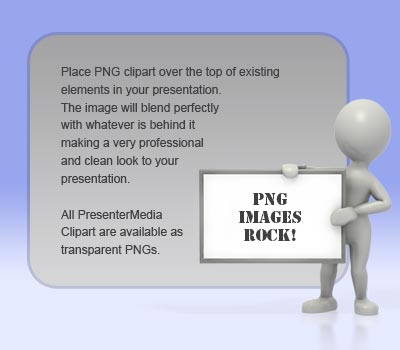 By: Art Holden
Art Holden has been involved in presentation and animation graphic content since 1990. He had the pleasure of creating one of the very first animation websites on the internet, Animation Factory. For 13 years he managed and created media for Animation Factory. He is now a part-owner and an employee working full time at PresenterMedia. His hobbies outside of work revolve around being involved in the bicycling community in Sioux Falls, SD. He never misses an opportunity to get on his bike and enjoy a ride.