SpaceX shows off Starship, Mars here we come! (along with our adventurous PowerPoint Templates)
SpaceX rocket launch of Starship coming soon? Fingers crossed! SpaceX unveiled Starship, their fully reusable second stage space vehicle. To say I'm excited is a gross understatement. Since SpaceX started launching its Falcon 1, Falcon 9, and Falcon Heavy rockets, I have been having epic visions. I started envisioning Total Recall visits to Mars, cruise ships like The Fifth Element, and a myriad of other extraterrestrial events from my favorite movies.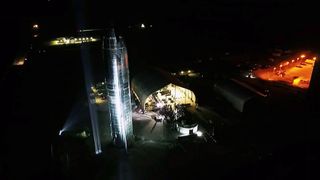 Enter the dilemma, how do I show off my space enthusiasm to the world at large? That's easy; using the Retro Rocket themed PowerPoint Template from our PresenterMedia library. Combine this template with a handful of my favorite (out of this world) imagery, and I have a great SpaceX launch inspired presentation.
Start Building a SpaceX rocket inspired Presentation!
I start my presentation with our Retro Rocket Template (let's talk about Space ships, rockets, cargo missions, and more!)
https://www.presentermedia.com/powerpoint-templates/templates/retro-rocket/6271-ppt.html
Then I import some of our clip art images such as the fastback and rocket to show that we're ready to take off to destinations unknown:
Next, I'll add a background video with my own message embedded in it.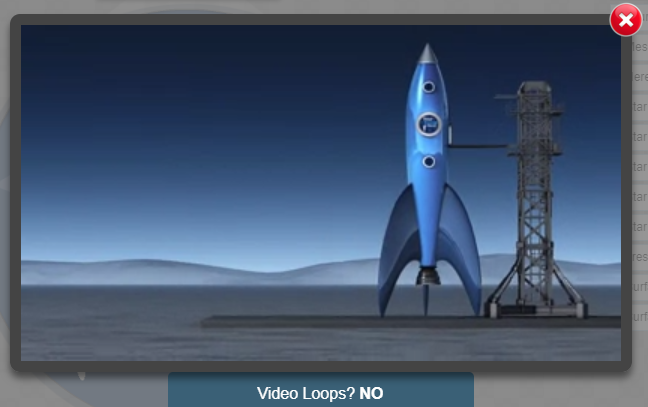 And finally, I'll add all the information that I've gotten from www.space.com or other media sources, making sure to cite them appropriately, of course!
Curious to see what that presentation would look like? See below for my brief presentation using the PowerPoint Template, HD Video Background and Clip Art images mentioned in this post.
Build Presentations Quickly.
PresenterMedia has always been looking to the future of PowerPoint Templates, Clip Art, Video Backgrounds, and customization of those elements. The team works tirelessly to provide quality templates for not only PowerPoint but also Keynote and Google Slides.
The versatility of PresenterMedia's background videos has always been something I've loved. I love seeing my messages on the video backgrounds within my presentations. It looks like they took me hours to create, when, in fact, thanks to PresenterMedia, they only took less than half an hour to input my content and move on with life.
Now, I can look at the PowerPoint templates that are readily available to subscribers, and start imagining my next epic presentation!