Custom Graphics Customizer App Tutorial Walkthrough
So, if you use our online graphics customizer to make custom graphics regularly, you will have noticed an updated look and layout. This update gives a more consistent look to all customizers across the site and also added some new features. Find a video tutorial below to see the new layout and features explained.
However, if you have never used the customizer to make custom graphics before, well, then this tutorial video will give you a nice walkthrough on how to use it to great create custom graphics.
---
Customizer Video Walkthrough
Video breakdown.
0:11 - How to get into the customizer app
0:14 - Description of work area
0:33 - Changing Text
3:00 - Replacing an image
4:00 - Changing colors
4:31 - Adding stroke and shadow
5:30 - Adding an image
6:42 - A look at image filters
7:30 - Download options & build custom graphic
8:34 - My Media (A look at where you custom projects save)
9:28 - A look at text only customizer
---
First Time Using Our Online Customizer?
If you have never used it, here is what you can do with our online customization app. This app allows you to rebrand our specially made videos, clip art, and animations, creating a unique graphic with your message, images, or logo embedded in the final output. Depending on which type of content you choose to customize, different download options are available after the customization finishes.
SEE HOW IT WORKS!
---
Newly Added Customization Features
Gradient Tool -
Now add gradients to text, shape elements, and the background.

​​​​​​
Image Filters -
Change the look of any picture image by selecting from preset filters or changing hue, saturation and brightness.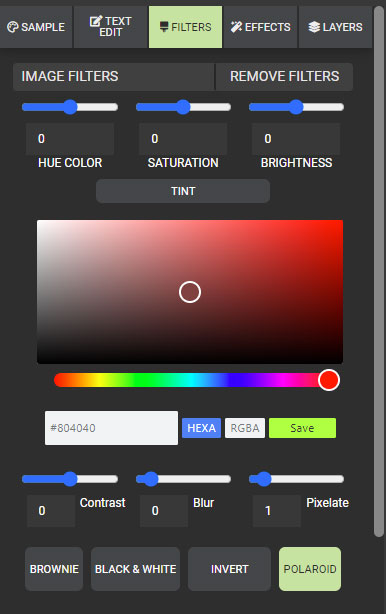 Text Edit Boxes -
Change text in the text fields, and it will update in the work area.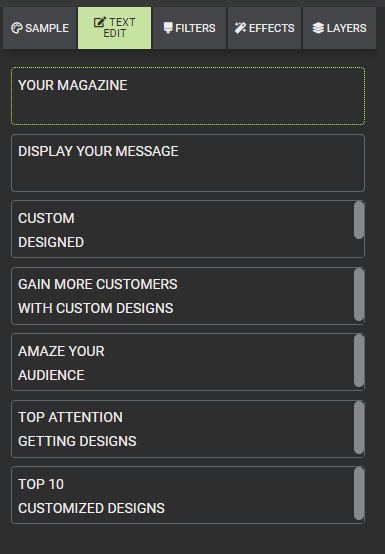 Updated text tools -
Add line spacing and character spacing to text.

Many great ways to be used!
Easily add your completed custom graphics to any PowerPoint, Google Slides, or keynote presentations. Also, custom graphics are great to use in marketing material, teaching material, and social media.
Check out our complete collection of custom graphics, including custom videos, animations, and clip art. Adding your customizations to our PowerPoint templates is a great way to make them even more engaging and unique.