If you saw our last tutorial on
Using GIFs in PowerPoint
 then you should be able to breeze through this one. Billy is going to show you how to import videos into PowerPoint and get start with the video template. If you want, you can skip the video and scroll down to the written version.
PresenterMedia offers all different types of videos. With our one of a kind customizer tool you can take your videos to the next level. Add your logo, custom colors, custom message, or anything you might need right into your video. The question is, how do you get it into PowerPoint?
Regardless of what customizer you are using you will be able to select from four different options: PPTX, WMV, MOV, and FLV.
The fastest and easiest way to start with your video is to download the PPTX file. It will already have your video loaded and ready for creating an engaging presentation.
Using Your Video in An Existing Presentation
Inserting videos into PowerPoint is fairly simple there are a couple of ways that you can do this.
Copy & Paste
If you already downloaded the PPTX file but need to have the video in a different presentation. You can simply select the video:
Right Click on the GIF and select copy
CTRL + V [Windows] / CMD + V [MAC]
Select video. Navigate up to the home ribbon and select copy on the far left-hand side.
When pasting you need to decide if you just want to paste the GIF or if you want to apply the theme that you are using in the template, if there is one.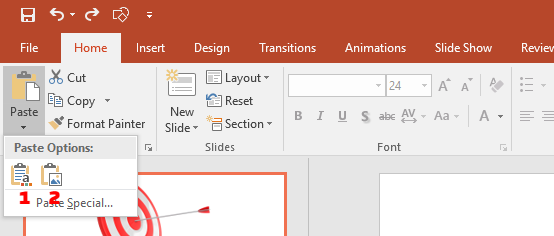 Applies the current theme to the GIF
Pastes the GIF just how you copied it with nothing added
Insert Video Method
There are two different areas you can find the INSERT button, the first is in the Ribbon menu under INSERT.

The second will depend on what slide template is displayed. If you create a new slide, there should be a box that shows with different media options to insert.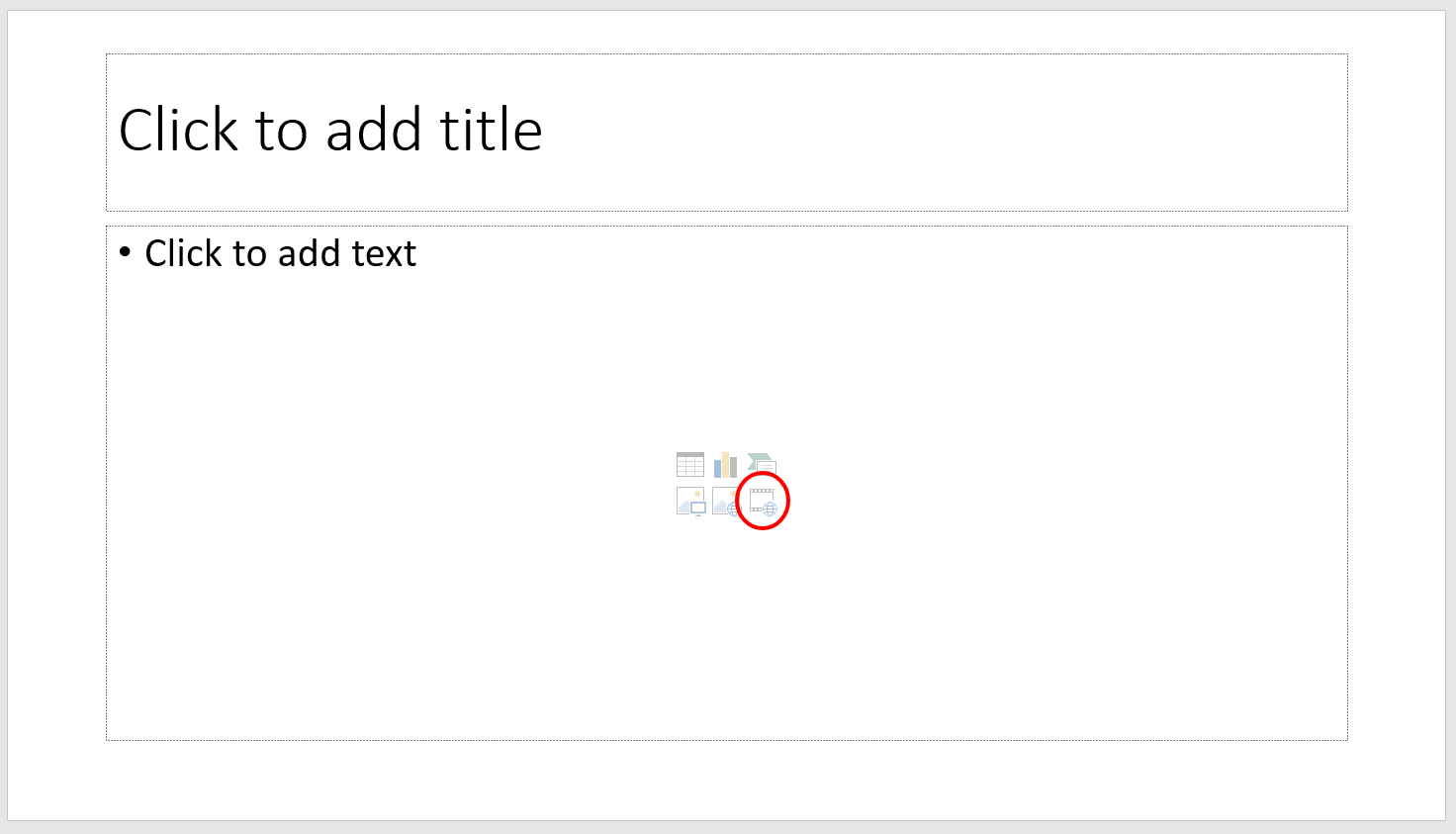 After using either of these methods, simply navigate to the folder with your animated video and click Insert.
Drag & Drop Video Method
(Note: I am using screenshots that show a GIF file, but the concepts are the same)
Like the Insert Method, there are two different ways to drag and drop. It's actually not a matter of dragging and dropping just what program(s) you are dragging and dropping from.
The first program for dragging and dropping is from the Windows File Explorer. Navigate to the folder containing your video, select it with your cursor and drag it into your PowerPoint presentation. It's that simple.

The same method is applied but only from Chrome and Firefox. Chrome is the easier of the two.
When the download has started it should create a bar at the bottom of the browser window. Simply click and drag the video over into PowerPoint.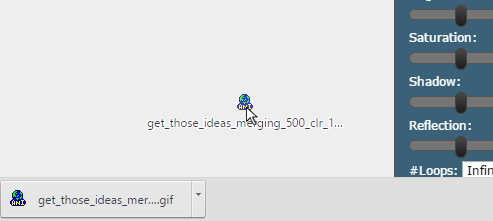 In FireFox, start and save the download. Once downloaded, click the download arrow that will show a pop-up window. Select the GIF and drag it over into PowerPoint.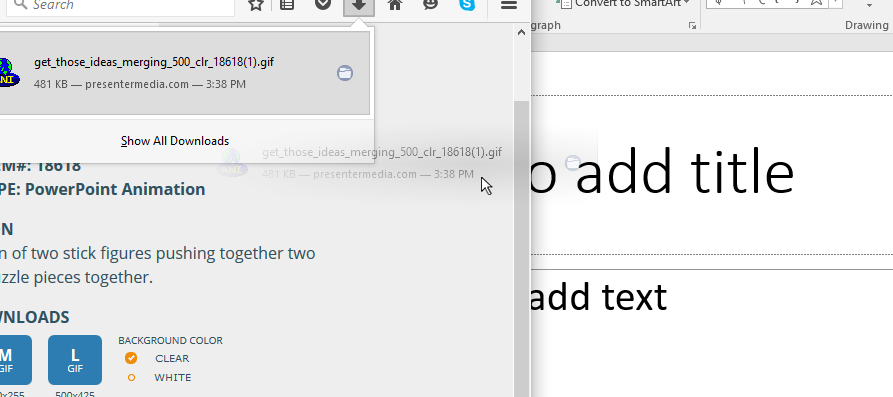 As of the time of this writing/video Internet Explorer and Edge do not support the drag and drop method.
Wrapping Up
Along with importing your videos into PowerPoint you can also add some effects in the formatting ribbon, but that's for a later tutorial. You are now ready to start downloading you custom videos and getting an amazing presentation started.
If you think we missed something or have something to add, leave a comment below. Thanks for reading!
Do you have have any tips or tricks working with videos?