What browser version do you have loaded on your computer? It is important to restore your system with all the most recent updates including your browser. Type the link below into your browser to find out if you have the most current browser available.
http://whatbrowser.org/
Internet Explorer: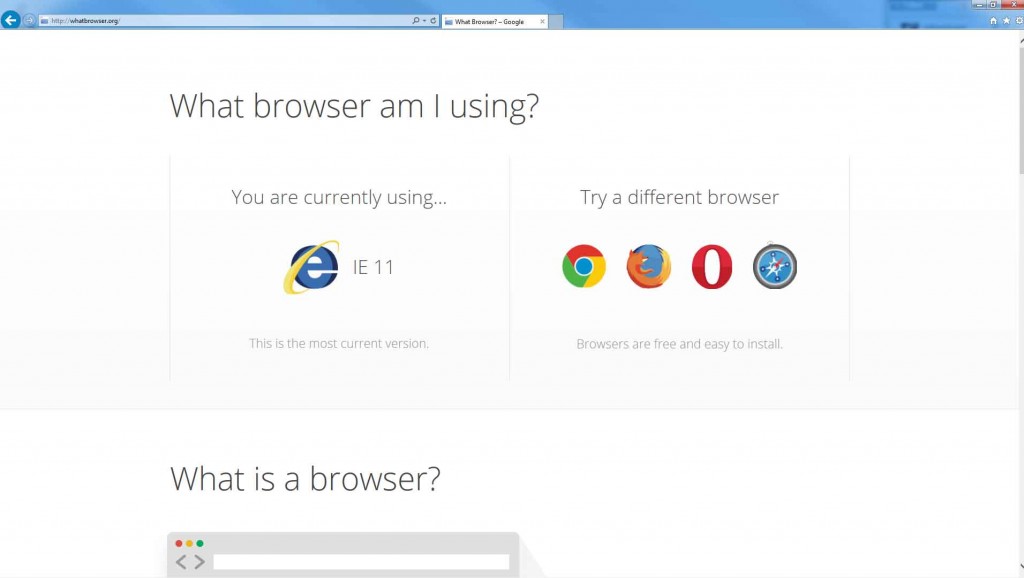 Google Chrome: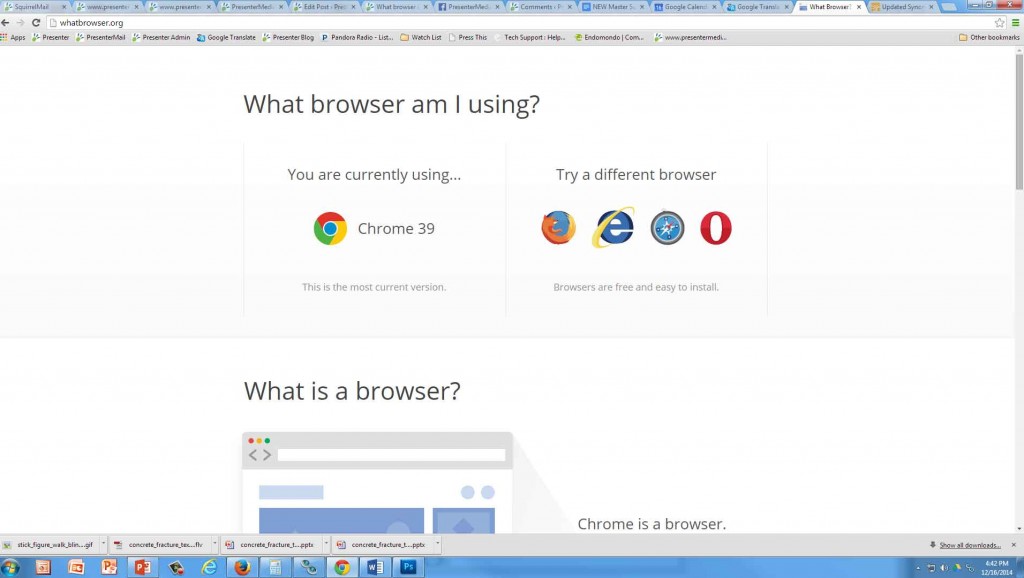 Mozilla Firefox: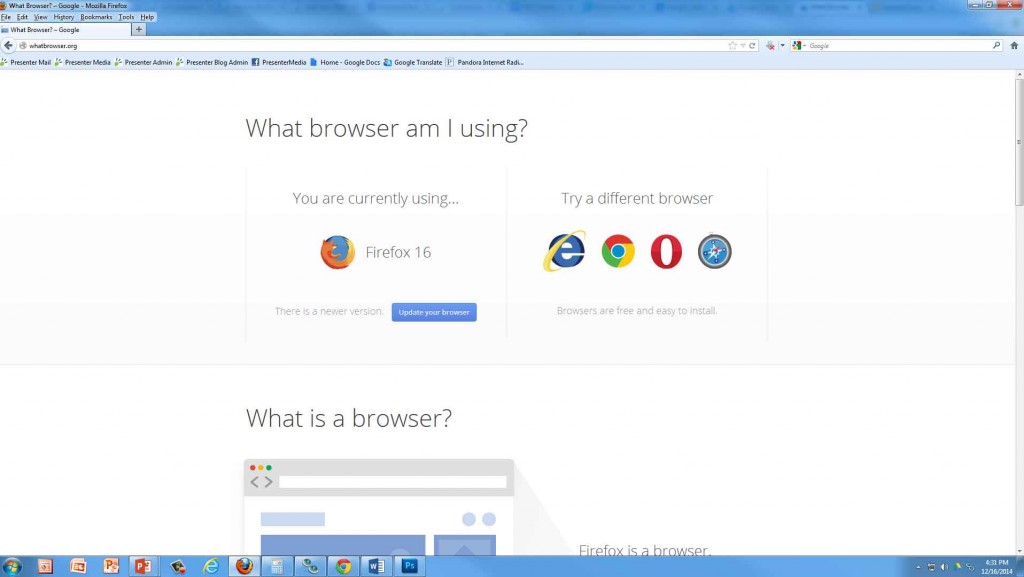 Apple Safari: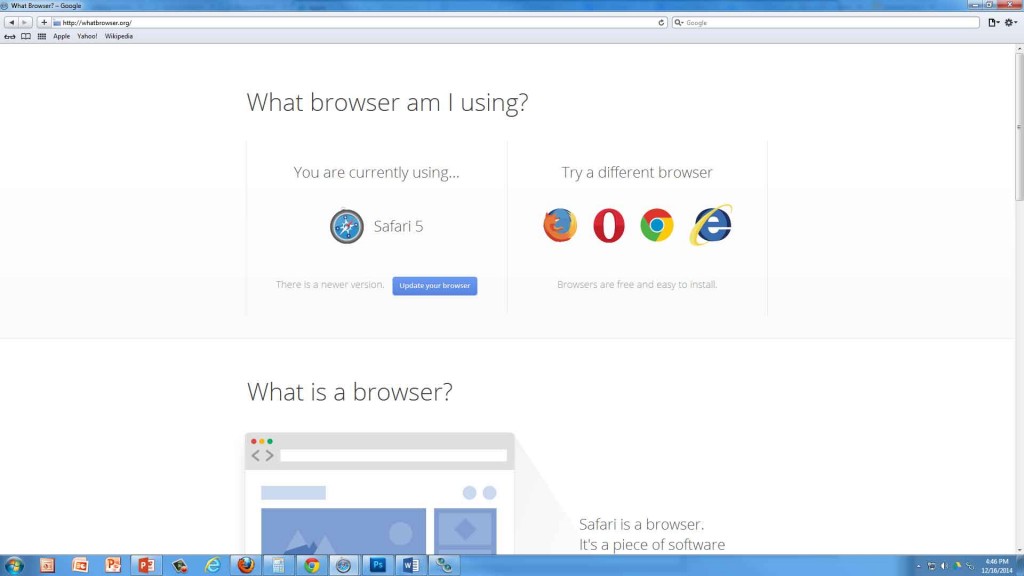 Quick and Simple? Updating your browser will enable you to view your content quicker, safer, and do more online. It will enable you to fully utilize the PresenterMedia website and content.