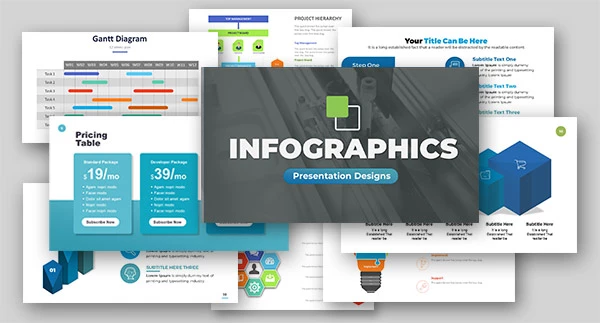 Infographic Templates for PowerPoint
Make your presentation information stick!
Download unlimited animated infographic slides for PowerPoint.
Our professional animated infographic templates help keep your audience focused and engaged, making your information more memorable and exciting.
Designed to Save You Time
Ready-Made Infographics PowerPoint Slides
Each template contains different animated infographic themes and several other elements that can be used or swapped with your imagery.

Quickly plug your message in the ready-made designs to display your information in a way that will get remembered.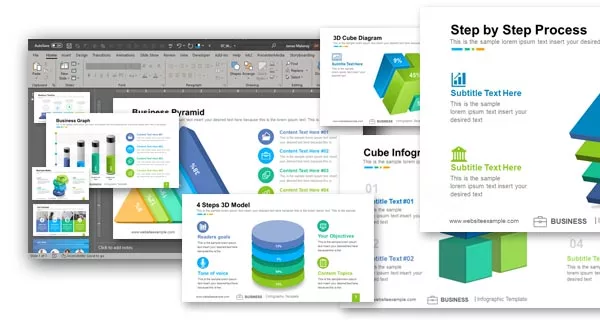 Your Success is Our Mission!
Mission Control, We Have Presentation Success
Creating infographic designs can be very time-consuming.

Our goal at PresenterMedia is to provide you with professional pre-designed and animated infographic slides to complete your work faster and easier, with an extra punch of animation.
Infographics Compatibility
Let's See If We Are Compatible
Our animated infographic PowerPoint templates work great in Microsoft PowerPoint versions 2007 and higher.
Also, use our animated infographic layouts in Keynote for Mac or as Google Slides Themes.

If we are compatible, start quickly creating your best infographic PowerPoint slides today.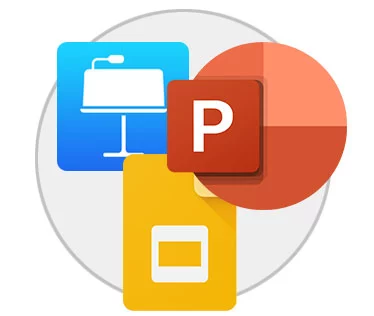 PowerPoint Infographics
What are infographics?
An infographic is a visual representation of information or data using graphic elements such as icons and illustrations. The connection between the visual graphic elements and the information helps the viewer better grasp what you are communicating.

So, using infographics in PowerPoint or other presenting software is a perfect way to help your audience connect with and retain the information you are presenting.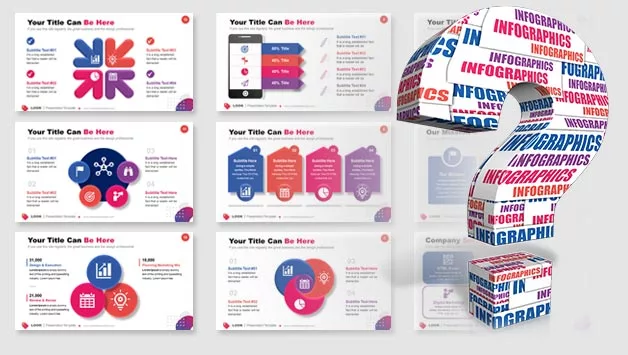 WE ARE HERE TO HELP!
Presentation design has never been more manageable with our library of professional PowerPoint templates that help save time on your presentation design. So let's go and make great presentations!

If you have any unanswered questions about our templates, don't hesitate to contact us. We can help you get on your way to creating some dynamic and impactful presentations.