So, how are educational templates a secret time-saving tool for teachers? An education PowerPoint template is a fast and fun way for teachers to design teaching material quickly to engage their students' attention. It's done by giving teachers predesigned slide layouts that allow them to skip past the "starting from scratch phase." Teachers can add their teaching material, photos, and information right into professionally designed slide layouts.
Below are the best educational templates from PresenterMedia's education and school category. These templates have climbed in popularity, earning them a gold star and a featuring on PresenterMedia's best education PowerPoint templates list.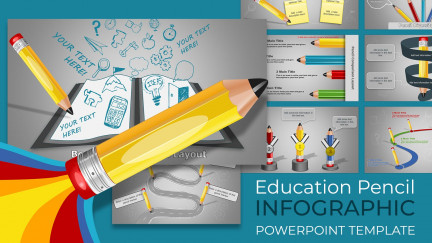 Rising to the top of the best education template list is the Education Pencil infographic. This template is visually vibrant and colorful with great animation to engage student's focus and attention. With its beautiful and entertaining set of animated school pencil slides, it's no wonder why it ranks up at the top when it comes to exciting and fun educational templates for PowerPoint.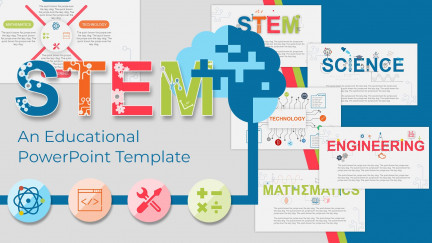 Education professionals often use the STEM curriculum to teach students four areas of specific skills. The acronym STEM stands for science, technology, engineering, and mathematics. The popularity of this education template comes from the popular STEM teaching system for preparing kids to have the educational skills to transfer into the changing workforce.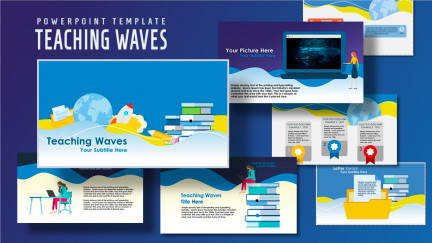 This template gives education professionals a set of clean slides with a modern style layout. Teachers or education professionals of any kind can use this template in the classroom, teacher meetings, or educational seminars. The slides in this template contain customizable text placeholders and theme colors to personalize.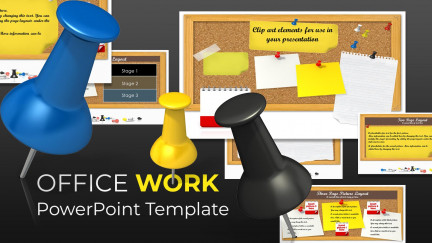 This Office Work PowerPoint template is a popular way for teachers to show event dates, projects, and deadlines in eye-catching layouts. By using post-it notes and cork boards as call-outs, text areas become more engaging to bring focus and attention. This helps students or viewers remember and retain the information better.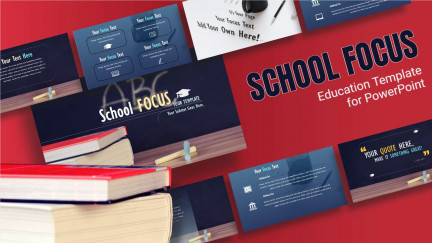 This education template called "School focus" contains slides showing a school desk with books on top of it. This template has a throwback feel, showing vintage school classroom imagery. This imagery adds to its popularity with teachers and presenters, making it one of the top educational presentations from PresenterMedia.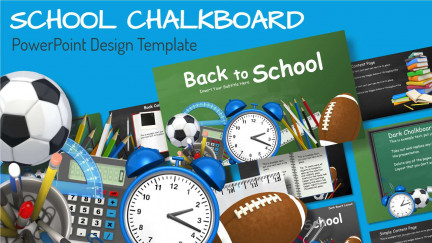 This educational template named "School Chalkboard" is among the favorites for best educational PowerPoint templates. This template contains two layout themes which include the same education layouts and animation, but one set on a green chalkboard and one a black chalkboard. You will find the slides filled with great educational-themed clipart, including school supplies, design tools, and an old-school blue retro alarm clock.
Education Templates on the Move
As time passes, the top listed templates may change as other education templates climb in popularity taking over the top featured spots. However, this one thing will never change, PresenterMedia's ever-growing PowerPoint templates library and the joy of serving presenters with excellent visual presentation materials.
Happy Presenting!