What exactly is the Microsoft online presentation tool?
Accessing presentations from anywhere is essential in today's rapidly changing business landscape. Microsoft's online PowerPoint application is a valuable asset in achieving this level of convenience. With its wide range of features, this tool empowers you to carry your presentations wherever you go. This piece will delve into the capabilities and limitations of the online web application of PowerPoint.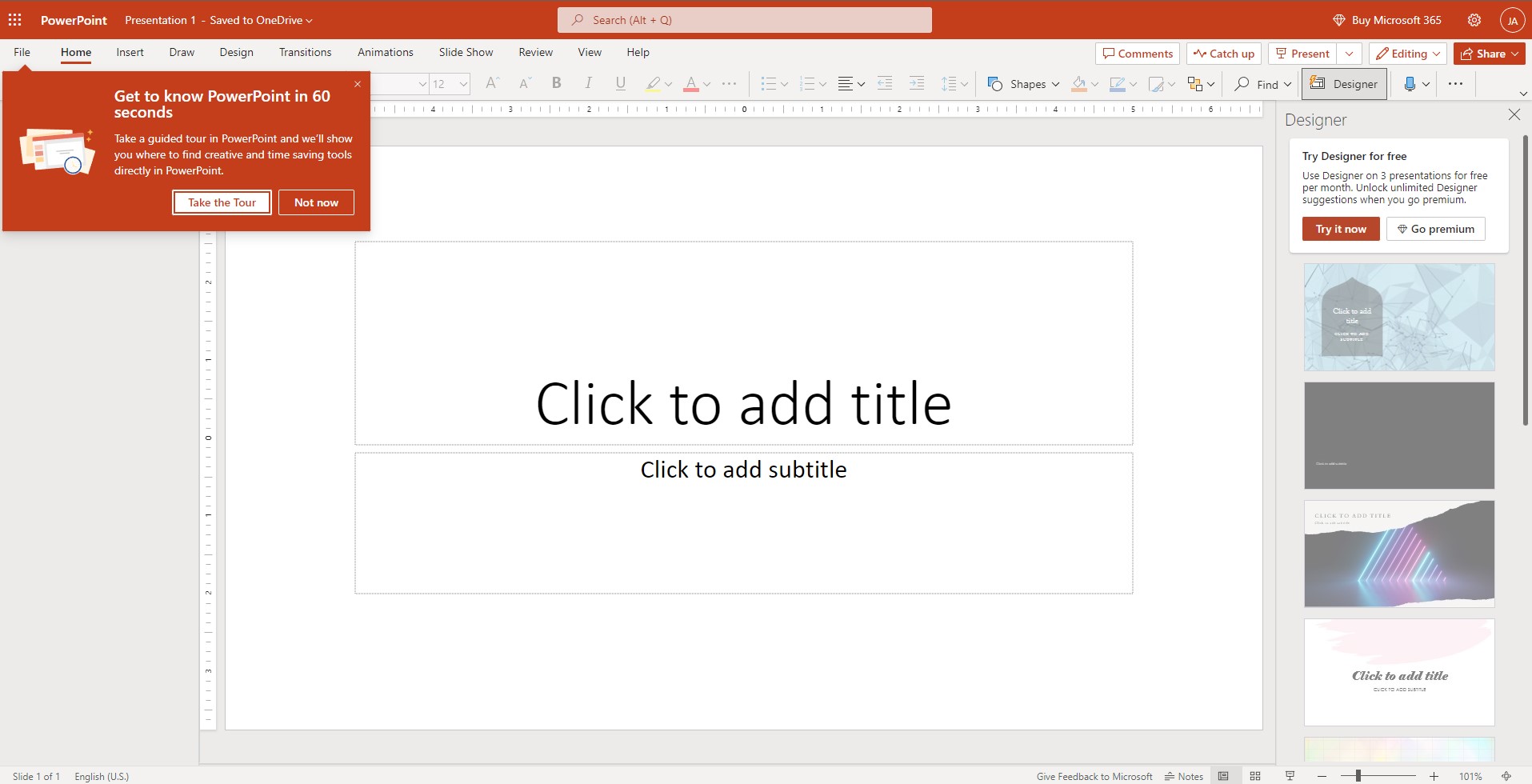 Is the PowerPoint online web app user-friendly?
The PowerPoint online tool is user-friendly, enabling you to showcase your slides effortlessly. You can access the app from any internet-connected device with a Microsoft account. Once you log in, you can choose from various templates and themes, craft your presentation, or start from scratch. Although some functions are unavailable in the web-based application, you can create, animate, and edit your PowerPoint presentations.
Is it possible to use add-in apps with Online PowerPoint?
Certainly, the web edition of PowerPoint still offers online add-ins that you can access. You can discover numerous excellent add-ins in the Microsoft App Store.

For those who struggle to seek inspiration or lack time to create a PowerPoint presentation from the beginning, PresenterMedia is an excellent option. It is a valuable source that offers a wide range of PowerPoint templates, illustrations, animations, and videos that can be customized to enhance your presentations to a higher level.

Under the Insert menu, you can locate the Add-in option to install numerous add-ins, including the PresenterMedia Add-in. One of the benefits of this particular add-in is that you can utilize it for free.

Can Online PowerPoint integrate with Microsoft Excel?
While using PowerPoint for the Web, viewing Excel charts in an already existing presentation is feasible. However, editing or including an Excel chart within the PowerPoint web application is not an option. Use the desktop version of PowerPoint when adding Excel charts and graphs.
Is it possible to collaborate with others using PowerPoint Online?
One distinctive attribute differentiating the online PowerPoint application from other presentation tools is its ability to collaborate in real time. This means you can invite colleagues to work on and edit your presentation concurrently, regardless of location. This feature can be especially advantageous when collaborating on team projects or seeking input from others before finalizing your presentation. To learn more about collaboration in the PowerPoint web app,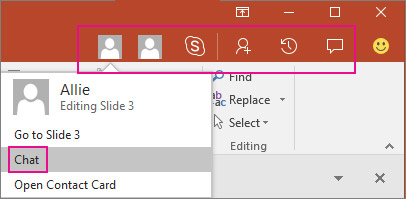 Is it possible to create graphics and charts using the online version of PowerPoint?
The design capabilities of the online PowerPoint application are limited compared to the desktop version. However, it allows you to integrate multimedia elements such as images, videos, and audio into your presentation. To include a video, you must first upload it to platforms such as Youtube, Slideshare, or Vimeo. Additionally, you can add a video from the internet by copying the web address and selecting Online Video from the insert menu. On the other hand, you can still load images or choose from PowerPoint's collection of stock images, similar to the desktop version.
While Excel-powered graphs and charts are not accessible, generating a table chart and including text within the online PowerPoint application is still possible.

Is it possible to apply animations to elements in PowerPoint?
The online version of PowerPoint is a simplified desktop software version, providing fewer animation options. Its fundamental animation features enable users to add animations and select their direction. However, the online version does not offer advanced animation tools, including trigger animations, motion paths, and custom animations. It is recommended to add animations using the desktop version of PowerPoint and then import the presentation into the online application once completed.
The online PowerPoint application supports many animation and transition effect options, enabling you to craft engaging and dynamic presentations.
Where did the Slide Master go?
That is a great question, and some individuals may wonder, "What exactly is the slide master?" It is worth noting that the slide master is not available in the online version of PowerPoint if you are accustomed to using it to format your presentation. Therefore, you will need to switch to the desktop version of PowerPoint to access this feature.
Is it possible to save a PowerPoint presentation in a video format so that it can be shared with others?
It is not possible to download your presentation as a video using the online version of PowerPoint. However, there are alternative methods available to share your presentation.
You can embed your presentation into a website by copying the embed code when you choose Embed from the file > share options.

One way to share your online presentation with others is by providing them with a link to view or edit it.

What devices are compatible with Online PowerPoint?
The online version of Microsoft PowerPoint is compatible with all major platforms, such as Windows, Mac, iOS, and Android. Being a web application, it allows you to access your presentations from any location and on any device, making it an excellent tool for busy professionals constantly on the move. Here you can check out a PowerPoint comparison of different features for each device.
How can Microsoft's Online PowerPoint application be beneficial to individuals or groups?
To sum up, Microsoft's online PowerPoint is an intuitive tool that facilitates creating and sharing presentations. While the online version offers various design tools and features for customization, it lacks many of the functionalities and elements found in the desktop version. If you have experience with the desktop version, remember that some of the features you rely on may not be available. Nevertheless, the online PowerPoint application is worth exploring, particularly if you frequently switch between devices and require constant access to your presentations via Microsoft OneDrive.