Smart Management Objectives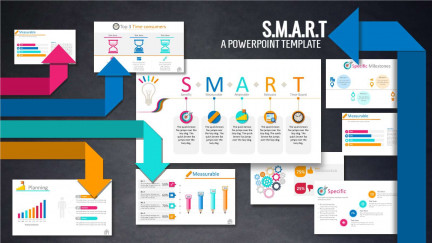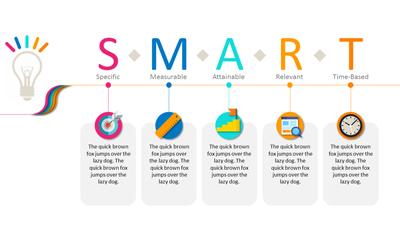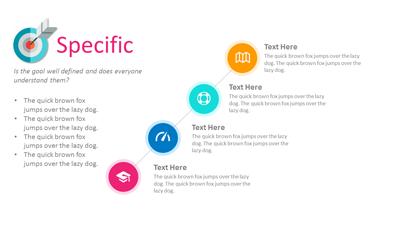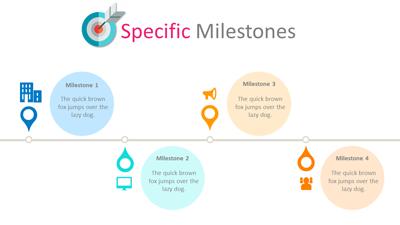 Show More
Template Downloads:
POWERPOINT
2010-2019
PP 365
(PC & MAC)

Description:
This template shows the acronym SMART on the main title slide. Each slide below the title slide gives an explanation into what each letter in the SMART acronym means.

This SMART Goal Objectives presentation Design for PowerPoint can be used in the evaluation of different types of business goals. Integrate it into management plans and marketing plans. This template can be edited to use in a corporate presentation to show project management, personal development, employee-performance management. Whatever your business, use this PowerPoint template to visually display performance data.

Each acronym letter has dedicated criteria which are: Specific, Measurable, Attainable, Relevant, and Timely. These letters are displayed in vibrant colors, which can be edited in the PowerPoint color theme editor.. Specific is used to target an area for improvement. Measurable is used to show an indicator of progress. Assignable is used to specify who will do it. Realistic is used to show realistically what results can be achieved. Time-related is used to show when result(s) will be achieved.

Find more useful content like this SMART Goal Objectives presentation Design for PowerPoint by viewing our PowerPoint Animations, Presentation Clipart,or Videos Backgrounds.
Keywords
smart management objective goal measure evaluate project performance PowerPoint timeline template