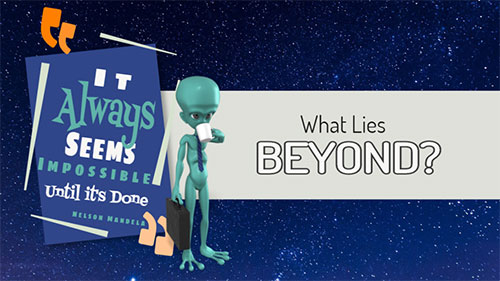 We here at PresenterMedia think it's fun to write on something outside of Presentations every once and awhile. The news of this Area 51 movement to storm the gates sounded like an excellent chance to create a short video using our new online SlideClips video maker. We are calling sharable shorts, which are quick fun videos to share.
Here is a sharable video easily created using the PresenterMedia SlideClips video maker. Although the creator is still in the BETA version, you can start Creating SlideClips Video like this.
Well, we have all wondered it from time to time, but now it may finally be revealed. What lies beyond Area 51? A colossal movement was set in motion to discover the unknown. This movement will ultimately tell if there is any proof in the pudding of science fiction.
We will wait and see what happens on September 20th, 2019. On this day thousands of people are set forth to Storm the gates of Area 51 in hopes to reveal the secrets that lie beyond.