Welcome to the month of April, during which we celebrate over a dozen various holidays and days of observance.  The following images, templates, and animations all incorporate various holidays and days of observance for April.
Earth Day: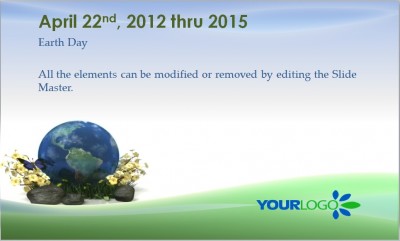 This template is labeled "Green Earth Butterfly" and is truly inspired, bringing together subtle animation and soft hues of green and blue, incorporating images of plants, the planet earth and various aspects of green living, as well as an animated globe being circled by a butterfly.  Check out this template by clicking on the image above.
Autism Awareness Month: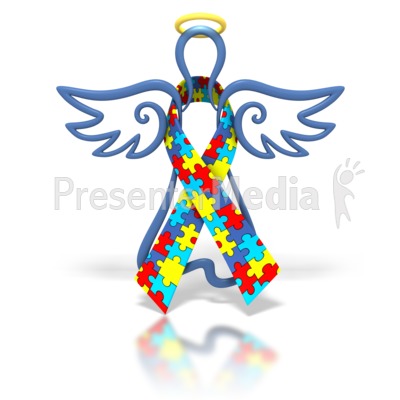 The Autism Awareness Puzzle Ribbon is the most recognized symbol of the autism community in the world. Our company has a selection of these images available for download, both including and excluding the angel which this image is wrapped around.
Easter: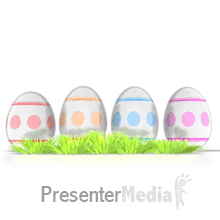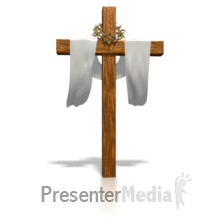 Whether you are looking for commercial, religious, or just amusing, we have multiple Easter appropriate images, templates and even animations available.  Simply search "Easter" from our main page to see that various choices.
Stress Awareness Month: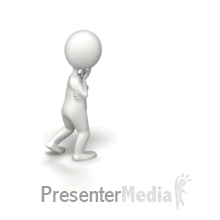 Stress can be a drain on anyone's life, and April is no less stressful than any other month.  In fact, the reason April 16th was declared the National Stress Awareness day was because it is the day after taxes are due, one of the most stressful times of the year.
Income Tax Day
As always, these clips and many more may be found throughout our website, either by using our search feature or browsing our library of existing content.