We've recently released a new PowerPoint template in our popular tool kit series.  This template helps you create discussions and simulate conversations between people.  It features our 3D stick figures in a variety of casual conversational poses as well as customizable speech bubbles.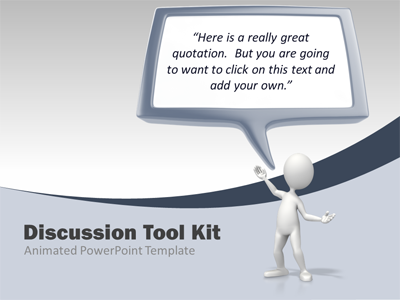 The text in the speech bubbles are PowerPoint text boxes and you can simply change the text to your own quotation or information right inside PowerPoint.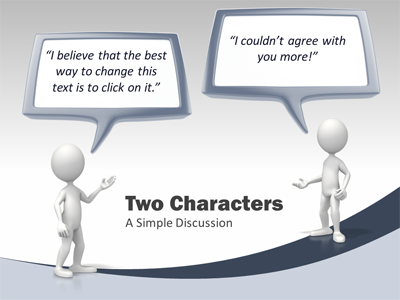 The template colors can quickly be changed by using the theme colors under the design tab in PowerPoint.  We have also provided a set of design elements for you to recreate your own conversation.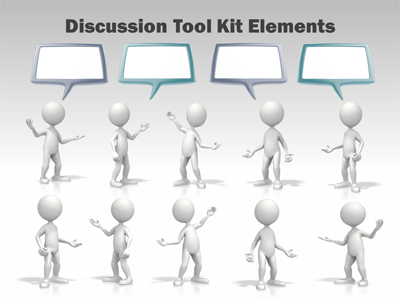 There are pre-built templates for 1 person, 2 people, a group of 3 and a group of 4.
A sample three character discussion.
This template will work with any version of PowerPoint 2003 or newer.
You can download all of our templates for PowerPoint here.