On Christmas Eve much of the mid-west was hit by a huge blizzard.  Here in South Dakota we had over 19 inches of snow dumped on us over the next two days.  The street in front of my house turned into a track for snowmobiles.  After we received a request from a kind lady from Illinois for snowmobile and ATV animations, we knew this was the perfect request for a cold day in January.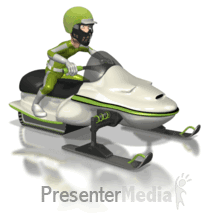 We are happy to introduce a new series of animations based on ATVs and snowmobiles.  These animations were created by our co-owner, Judd Albrecht.  They work great in PowerPoint, but you could also use them on a website, blog, or in your email.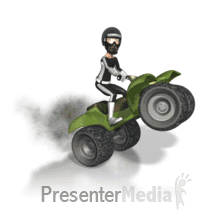 Enjoy and keep the requests coming.  We do our best to try to fulfill every request we receive.