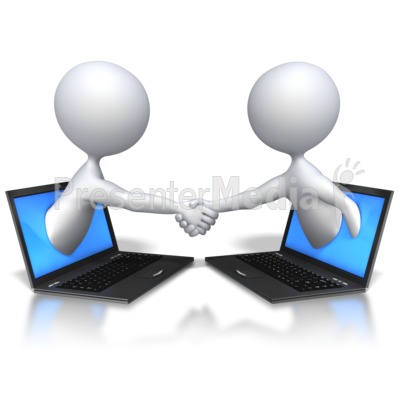 PresenterMedia Acquires BrainyBetty.com
PresenterMedia Announces the Acquisition of BrainyBetty
Sioux Falls, SD, May 1, 2013–
PresenterMedia (
www.PresenterMedia.com
), a presentation web service providing royalty-free PowerPoint templates and digital media, announced today the acquisition of Brainy Betty (), a website dedicated to providing free digital content for educators and presentation professionals. Brainy Betty has been a source of free templates, images and educational resources for the past eight years, providing daily content to those looking for resources. The site is most well-known for its free backgrounds and educator resources. During the past year, the primary developer of Brainy Betty has begun to investigate different paths for her skills.
Brainy Betty has been a passion of mine for the last 8 years. I am pleased that PresenterMedia has committed to continue building the Brainy Betty brand. It's time for a new adventure, and Brainy Betty is being left in good hands. – Nan Shastry, Developer of BrainyBetty.com
PresenterMedia, the purchasing company is a provider of PowerPoint templates, clip art, animations and HD video backgrounds. During the past four years, PresenterMedia has increased its own graphic library dramatically, as well as offered other valuable services to subscribers.
We are excited to bring Brainy Betty into the PresenterMedia family. Nan has done a marvelous job building a unique presentation resource. We are looking forward to continuing the availability of free resources to Brainy Betty patrons and wish Nan the best of luck in future ventures. – Art Holden, Co-Owner of PresenterMedia.
During the coming months and years, the PresenterMedia team will be adding additional content and updates to Brainy Betty, continuing the legacy of free resources for all.
# # #
If you would like more information, please contact Kara Jones at 605-274-2424 or email at Kara (at) PresenterMedia (dot) com.