We recently released a new template called the Global Tool Kit as part of our
PowerPoint templates collection
.  This allows you to create customized world maps in PowerPoint.  The tool kit contains flag of several nations, country buttons, movable push pins and other helpful elements to allow you to create a professional world map illustration in PowerPoint.
Here are some of the sample slides contained in the Global Tool Kit PowerPoint template.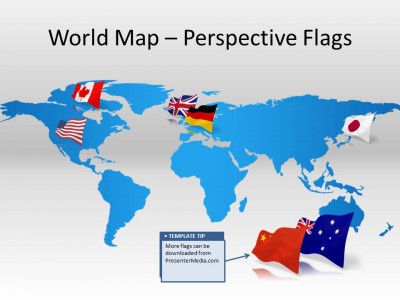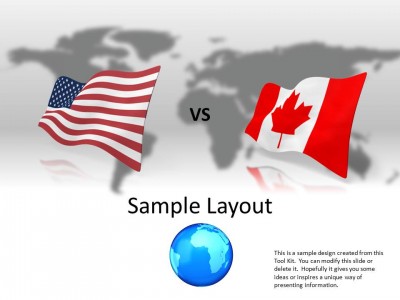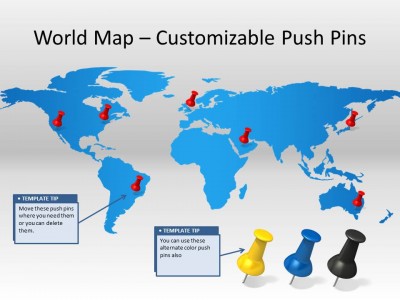 The Global Tool Kit template version for PowerPoint 2010 also includes a large video animation of the earth.  If you need additional elements or would like to see more national flags represented, please let us know.  We will add them to our site as soon as possible.
You can download the Global Tool Kit template for PowerPoint here.