News, Updates, and New Media Content for February 2023.
We're excited to announce a new feature now available in our customizer apps! As technology evolves, we're committed to staying at the forefront of innovation and providing you with the best experience possible.
THE NEW LAYOUT FEATURE IS HERE!
🔥 Many Pre-Made Layout Designs to Choose
When customizing a compatible graphic, simply select from a library of ready-made layouts to start from. Our new layouts feature is live and ready to work for you. Learn more about this new feature here.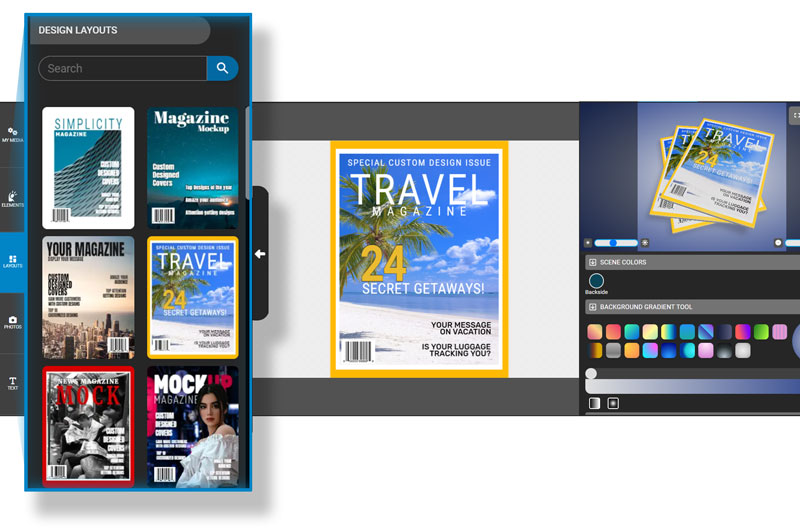 🔥 Use One Layout for Infinite Options!
Introducing user layouts, our newest feature in PresenterMedia's suite of customization tools.
You can now reuse your past designs in several of our customization projects, giving you unlimited options for presenting your message. Simply save your design as a layout and easily load it on any of our hundreds of compatible customization projects.

---
🚨 CUSTOMIZER INTERFACE UPDATE!
Every once in a while, we must update our customizer interface to make it compatible with the new and future features we introduce.

We know change can be challenging, but we hope you quickly transition to the new interface design. We are always here if you need help.
Learn more about these changes here.
This interface change makes our new layout designs, drag-and-drop technology, crop frames, expanded icon library, and familiar tools assessable from one menu area.
New Tray Menu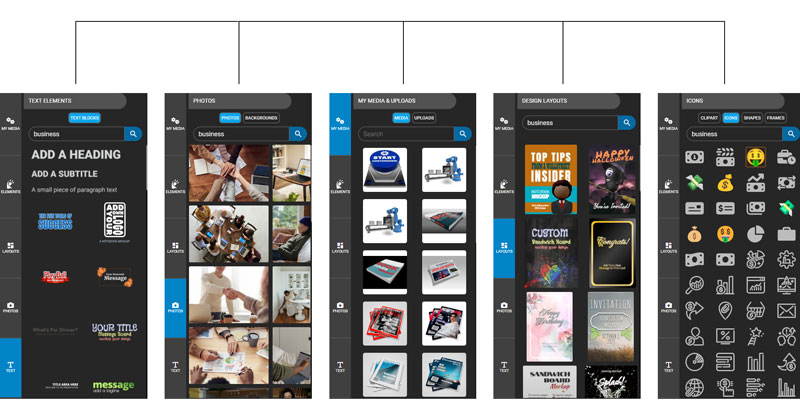 ---
NEW FEBRUARY GRAPHICS!
Real-Time Interactive Graphics
---
New PowerPoint Templates
---
Featured Video Designs
---
---
Follow us on Social Media!
Happy Presenting!