Hello, Presenters, Designers, and All!
Wow, we've never seen July move so fast! With that, school time approaches quickly, and teachers, we have new graphics to make your lessons come to life. Also, find ten back-to-school teacher tips in the helpful resources below.

FEATURE HIGHLIGHT!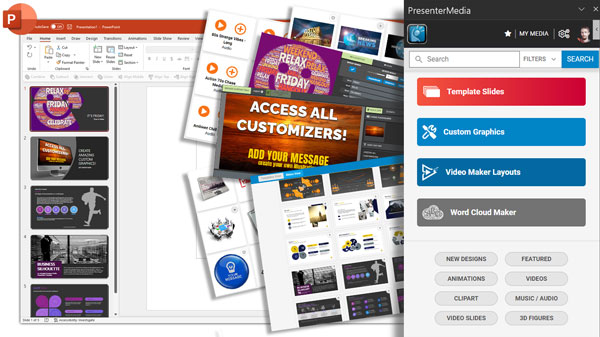 - PresenterMedia PowerPoint Add-in -
If you're already using the PresenterMedia add-in for PowerPoint, then bravo! With all tools, designs, and templates accessible directly in PowerPoint, we know you are creating slide designs quickly and with ease.

If you still need to install our PowerPoint add-in and experience the time-saving power, get install instructions here.
Please rate and review our add-in if you have a minute to spare. Genuine insight from customers like you will help our team improve this feature. Leave your review here.
NEW JUNE GRAPHICS!
Make a bold statement with our new collection of eye-catching designs, carefully crafted to bring your ideas to life. Let your creativity soar, and watch your projects shine!
Real-Time Custom Animations
---
Clipart Graphics
---
New PowerPoint Templates
---
Featured Video Designs
---
PowerPoint Tutorial - Smart Art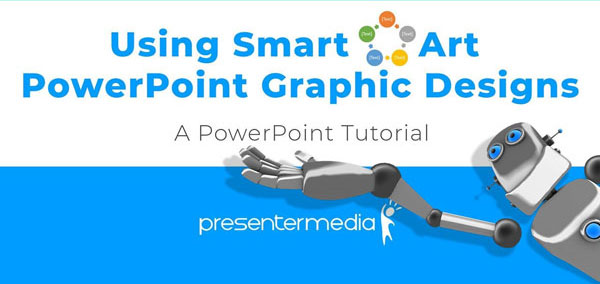 Explore how to use smart art in PowerPoint to create visual diagrams, charts, and more.
Helpful Resource
Follow us on Social Media!

Happy Presenting!

Judd & Presenter Team,
PresenterMedia.com